Partner profits dip due to 'challenging market conditions'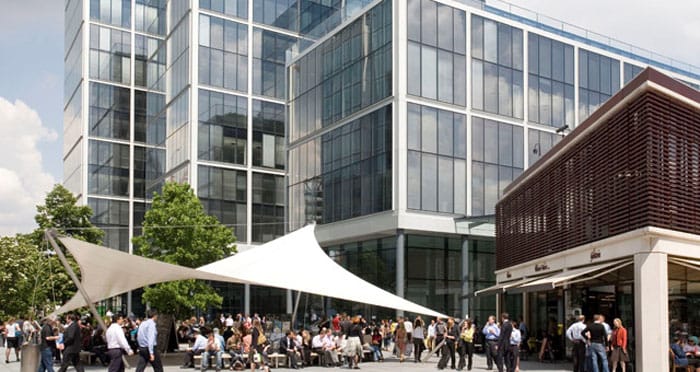 Allen & Overy (A&O) has revealed a 7% uptick in revenues ahead of its proposed merger with US outfit Shearman & Sterling.
The Magic Circle player's client revenue hit £2.1 billion for the year ended 30 April 2023, an additional £138 million compared to the previous year.
Despite the growth, A&O's average profit per equity partner (PEP) fell to £1.82 million due to what the firm described as "challenging market conditions and a high inflationary environment". Profit before tax came in at £892 million.
Client revenue growth was driven by the opportunities arising from global macrotrends, A&O said, including navigating the energy transition, technological transformation, and the private capital industry.
Commenting on the results, global senior partner, Wim Dejonghe, said:
"Our diversified business continued to show client revenue growth over the past 12 months, despite intensifying headwinds. Like the rest of the sector, we were impacted by the global economic slowdown, inflationary pressure and geopolitical turmoil."
"Over the past year, we've focused on long-term growth with the addition of new partners around the world. We are well positioned to capitalise on the opportunities presented by the energy transition; technology transformation; and the private capital industry," Dejonghe added.
The latest financial results come a little over a month after A&O went public with plans to merge with US law firm Shearman & Sterling, creating a new global mega firm with 3,900 lawyers across 49 offices and approximately £2.8 billion in combined revenues.
In a joint statement issued at the time, the firms said the merger had been "driven by clients' needs for a seamless global offering of the highest quality and depth to support them in navigating an increasingly complex legal, regulatory, and geopolitical environment".
It's understood partners at both firms are yet to vote on the tie-up.
Dejonghe continued:
"Our proposed merger with Shearman & Sterling sets out an exciting future for both our people and our clients, with a uniquely strong combination of local depth, connected by global reach. Our clients are telling us that they are looking forward to the prospect of working with A&O Shearman. They recognise the value that our two firms coming together will deliver for them — an unrivalled ability to help them unlock growth opportunities and manage complex challenges with consistently high quality, wherever they are in the world."
As part of today's announcement, A&O also confirmed global managing partner Gareth Price had resigned for personal reasons. Price spent 30 years at the firm, almost four of which were spent leading it.