Monday to Thursday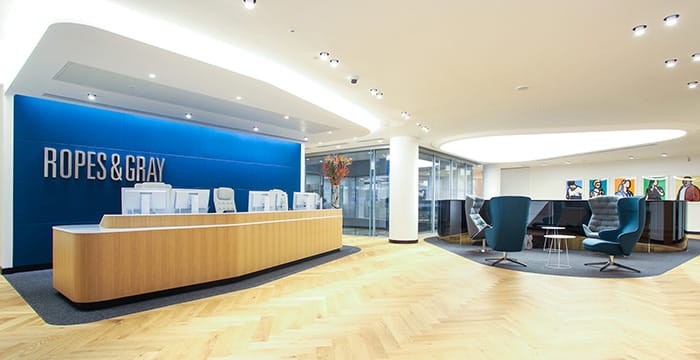 Ropes & Gray has become the latest US firm to change their global working policy in order to encourage greater office attendance.
The new global policy, which will come into effect this autumn, requires lawyers in offices including London and Dublin to be at their desks Monday to Thursday. Friday will remain a flexible day for those wanting to work from home.
Prior to this latest change, the US firm required all lawyers to be in-office Tuesday to Thursday.
In a memo published by Bloomberg Law, Ropes & Gray chair Julie Jones and managing partner David Djaha said:
"We are making this change because success in this highly competitive marketplace requires us to invest in what makes Ropes & Gray extraordinary—our culture, teamwork in furtherance of excellence for clients and our steadfast commitment to developing the best lawyers in the world. These strengths, which define and differentiate us, can only be realized to their fullest extent through in-person collaboration, learning and mentoring. Simply put, we need more people together, more often, more consistently.
And Ropes isn't the only firm tightening its WFH measures. Legal Cheek recently reported that Osborne Clarke had tied end-of-year bonuses to office attendance. Whilst US compatriots Skadden, Arps, Slate, Meagher & Flom announced a mandatory four day in-office policy earlier this year.