Wayne Barnes isn't just a top lawyer… he's a top ref too!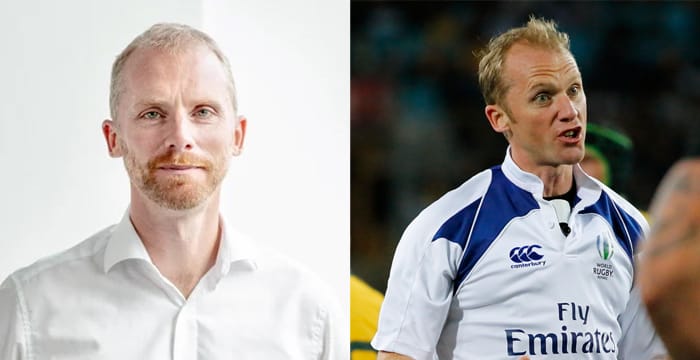 Wayne Barnes will once again be swapping wigs for whistles as he gears up for his fifth Rugby World Cup.
Few can boast a career as varied as Squire Patton Boggs partner Barnes. When the qualified barrister is not in the courtroom representing the firm's clients, you might find him officiating international rugby fixtures at Croke Park or (if you're quick) making his way to next month's Rugby World Cup in France.
After qualifying with a law degree from the University of East Anglia in 2001, Barnes went on to do his pupillage at 3 Temple Gardens. Following a successful career at the bar, Barnes joined Squire Patton Boggs as a partner in the London office in 2022.
Despite working on some of the most complex multi-jurisdictional corporate investigations, Barnes has also found time to grow his reputation as one of the most renowned referees in world rugby, becoming the Rugby Football Union's (RFU) youngest ever full-time elite referee in 2005.
Since then, he's gone on to referee over 200 premiership fixtures and Four Rugby World Cups, and is one of twelve referees set to officiate at this year's tournament in France.
Barnes has also been able to combine his two passions, working with national sporting associations such as the British Judo Association, England Boxing and England Hockey, during his time as a barrister.
England's first game of the tournament comes against Argentina on 9 September, where they'll look to avenge their most recent loss to the Pumas at Twickenham.