Greta Gerwig's 2023 Barbie movie may seem a world away from the legal realm of contracts and clauses, but Christianah Omobosola Babajide reveals why they have more in common than meets the eye *CONTAINS SPOILERS*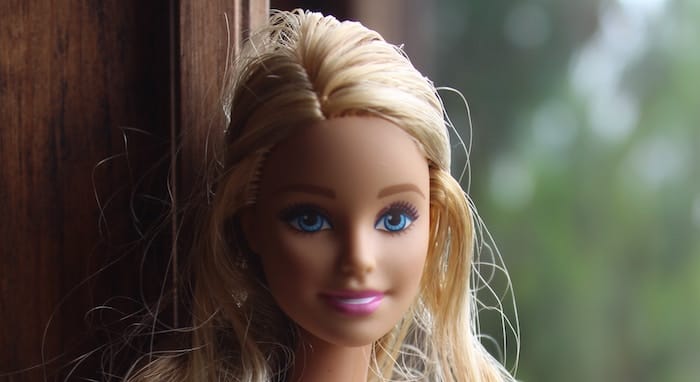 Even in the midst of legal studies and demanding work schedules, the buzz surrounding the new Barbie film is hard to miss. It has captivated the legal community, providing a blend of escapism, empowerment and camaraderie among women. In this article, I've outlined five reasons why the legal community is going bananas over Barbie.
Sisterhood 
Community amongst women is something that cannot be overstated, especially in light of recent violent acts against innocent women like Sarah Everard, Sabina Nessa, Julia James, Ashling Murphy, and many others. It's a wholesome feeling to experience the wave of solidarity as women wear bubble-gum pink attire to watch Barbie — a colour that has now become a powerful testament to the strength and unity among women.
The support network becomes even more vital in fostering a safe environment for women who continue to confront gender disparities in the legal profession. I've heard TikTok is even holding Barbie responsible for repairing the sisterhood.
Female experience at work
Despite Barbie's positive messages surrounding feminism and sisterhood, the film also sheds light on the ongoing challenges women face in the workplace. We get a glimpse of this when Barbie reaches breaking point when Barbieland becomes Kenland and she says through tears, "I'm not good enough for anything" — feeling like a failure or a spare part is an experience most, if not all, females can relate to.
The movie subtly reminds us that gender equality remains an uphill battle. Barbie has the power to spark discussions on the lack of gender equality in male-dominated spaces like the legal sector — and hopefully, the hype surrounding the film inspires those who need to hear this message the most to watch it.
She's everything, he's just Ken
The Barbie concept, created by Ruth Handler in the late fifties, is to inspire girls to dream big and believe they can be whatever they want to be. So, it's no surprise that on Barbieland, the Barbies are in charge, with their happy companions, the Kens, following alongside. In a reversal of gender norms, it's men who experience what it's like to be second-class citizens, with the women having autonomy, important jobs and owning properties in Barbieland.
Barbie teaches us how to own our femininity by showing us we don't have to act or dress like a man to succeed in business — we can be Barbies in the boardroom, courtroom and everywhere else. In the movie, Barbie outsmarts a room full of men to avoid being trapped in the Barbie box, by acting like a girl. The portrayal of matriarchy in the film sends a powerful message of encouragement to young women — aka future Courthouse Barbies — pursuing legal careers.
Sweet escape
In a world full of uncertainty and tension, sometimes being able to sit back and reminisce about our nostalgic memories are needed. The movie's dreamlike sequences and enchanting landscapes create an experience that helps us momentarily detach from the burden of reality — I mean who wouldn't want to live in Barbieland? There are no exams, deadlines or urgent emails — it's a suburban utopia where everyone is friendly and content with living in open-plan homes without external walls. The Barbieland is full of shades of pink, an aesthetic that TikTokers have nicknamed Barbiecore. The bright pink is more than just an empowering colour; it also provides feelings of comfort and safety, which are sometimes amiss in reality.
Female empowerment
Barbie is the ultimate female empowerment movie. This is evident in the epic Barbie speech given by America Ferrera's character, Gloria, about the unrealistic expectations women are held to. The speech has been shared across social media by women of all ages, with one Twitter user admitting she reads the monologue every night like a bible. Gloria's powerful monologue lists the high standards women face under the patriarchy, including the contradictions and pressures they endure. Gloria's powerful words urge society to break free from unrealistic expectations placed upon women and foster a more inclusive environment, where men and women are accepted.
Finally…
As we continue to embrace the magic of Barbie, we're reminded that even in the toughest of times, unity and feminism can light the path to a brighter future. So, it's no surprise that the movie has been widely praised for its representation of different types of Barbies, ensuring that individuals from diverse backgrounds can fully enjoy the experience. Not bad for a doll, eh?
Christianah Omobosola Babajide works in legal marketing at a leading barristers' chambers in Central London. She has a degree in law and over five years of legal writing experience.