Exclusive: IT issue… again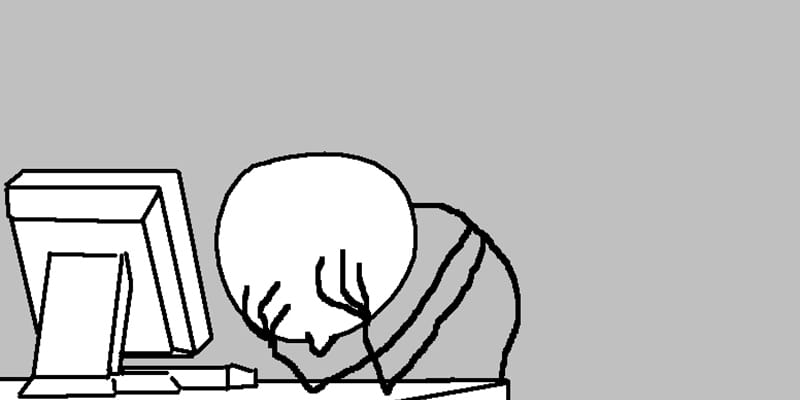 Students have expressed their frustration after an IT issue meant they were unable to sit one of their Solicitors Qualifying Examination (SQE) assessments this week. This is despite, they say, waiting around for nearly six hours in the hope it would eventually go ahead.
The tech problem occurred on Monday and impacted over 30 students sitting their SQE2 written assessments at a test centre is Chiswick, West London.
Several students have told Legal Cheek that they arrived for 9am but were held in a waiting room for nearly three hours while invigilators attempted to rectify the problem. Students, who were unable to use their phones or even read over their revision notes during this time, were eventually told to come back after lunch.
Having returned at 1:15pm, students say they waited for a further hour and a half before eventually being told they would not be unable to sit their exams today.
And while some students at the Chiswick centre did successful sit their assessments as planned, those who were left waiting around have been left less than impressed.
"The hardest part of the day was having to wait and be ready to take the exam at any moment," one student told Legal Cheek. "We lost preparation time, were exhausted, stressed out about how the situation affected our individual circumstances, and left in a state unfit to sit such a high stakes exam."
Exam provider Kaplan emailed students that evening with two options: sit the exam the following day at a different test centre, or reschedule the SQE2 sitting for January.
A spokesperson for Kaplan told Legal Cheek: "There were IT issues at two floors of the Pearson VUE Chiswick test centre on Monday 30 October. This prevented 33 candidates sitting the first day of their SQE2 written assessment and a number of other candidates were significantly delayed in starting."
"To avoid the risk of further disruption," they said, "we relocated the exams scheduled on the affected floors on Tuesday and Wednesday to an alternative test centre and out of pocket travel expenses will be refunded to candidates."
The spokesperson continued:
"We have arranged for candidates that did not test in Chiswick on Monday to take a rescheduled assessment on Thursday, 2 November. A full refund is also available for those who are unable to attend. We will also be making a goodwill payment of £250 to each candidate who was unable to complete their assessment on 30 October. We apologise to all candidates affected."
Unfortunately, this isn't the first time IT issues have prevented students from sitting SQE assessments.
Last summer we reported that a glitch at a test centre is Hammersmith meant some students were waiting around for five hours before eventually being sent home. In response, Kaplan provided students with refunds and "goodwill payments" of £250.
More recently, students expressed their frustraion at having to sit in an online queue for over three hours in a bid to secure an assessment slot. Kaplan apologised for the delay.