Wednesday 4 December at ULaw Bloomsbury; open to all students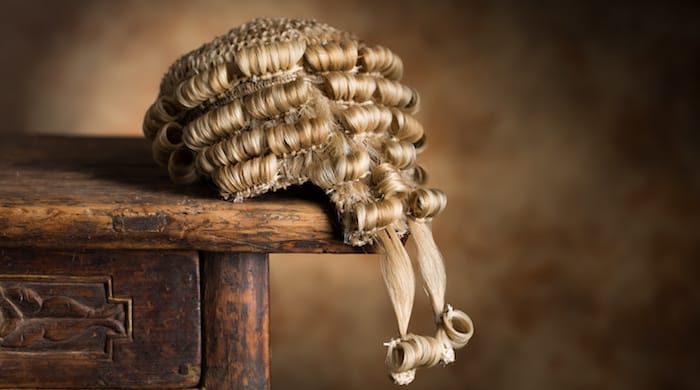 Becoming a barrister is tough, but for those with the intellect, talent and grit a career at the bar is a realistic aim that is worth fighting for.
The difference between success and failure during the pupillage application process can be very small, with successful candidates sometimes making many applications before they secure a place in chambers.
Lots of learning occurs along the way, as rejection forces bar hopefuls to reappraise their strengths and weaknesses — before going again. On Wednesday 4 December we'll be hearing from a host of barristers from leading chambers who successfully made their way through this hyper-competitive selection process.
Confirmed participating chambers: Cornerstone Barristers, 5 Essex Court, Hardwicke, Hailsham Chambers, Henderson Chambers, Landmark Chambers, Littleton Chambers, LPC Law, 4 Pump Court, Radcliffe Chambers, Serjeants Inn, Serle Court and Wilberforce Chambers. Check out the full speaker roster here.
They will be joined by The University of Law's Future Pupil Programme Coordinator, a Bar Professional Training Course (BPTC) graduate due to start their pupillage soon. In common with all ULaw BPC (formerly the BPTC) students, this speaker will have passed the aptitude test that ULaw requires students to take before gaining entry onto its BPC, which has the highest pupillage success rate in the country.
Date: Wednesday 4 December 2019
Time: 5:30pm to 8:30pm
Location: ULaw Bloomsbury
Level: Students, Graduates
There will be three 30 minute-panel sessions, each chaired by a Legal Cheek journalist, with the aim to give students a multi-perspective insight into the bar. The first will feature pupils and junior barristers, the second senior barristers and QCs, and the third practice managers. The speakers will share their experiences and take questions from the audience, giving their respective takes on what makes a good pupil barrister and what they look for in students during the application and interview stages. Also on the agenda will be commercial awareness, with the speakers considering some of the key topical issues that future barristers need to be briefed on.
After the discussion there will be drinks, nibbles and networking, as part of a law fair featuring the speakers, other members of their chambers and their pupillage recruitment teams.
Apply to attend below. The event is open to all students. You'll be asked to submit a CV and two questions for the panel.