Pupils, juniors, QCs and practice managers from leading sets to advise students how they can get to the bar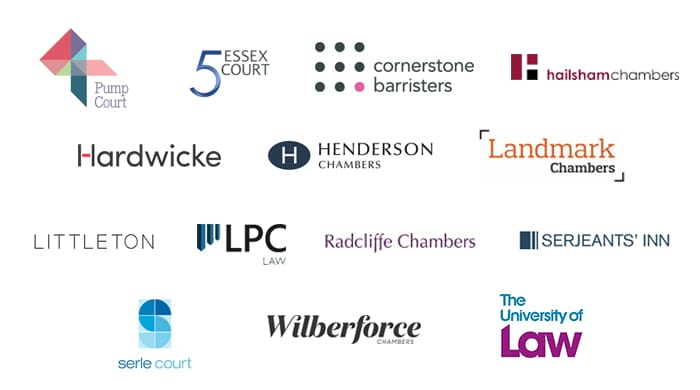 The speakers have been announced for 'How to make it as a barrister' — Legal Cheek's annual event for students interested in a career at the bar.
Taking place on Wednesday next week (4 December) from 5:30pm to 8:30pm at The University of Law's London Bloomsbury campus, the free event features three panel sessions — each chaired by a Legal Cheek journalist — followed by drinks, canapés, networking and a law fair.
Panel 1: Juniors — under seven years call
The event kicks off with a 30-minute panel session featuring pupils and junior barristers.
Panel 2: Seniors — over 12 years call
Next up is the seniors.
Panel 3: Practice managers
And the panels round off with a practice manager session, giving students a multi-perspective insight into a career at the bar.
After the panel sessions there are drinks, nibbles, networking and a law fair with the following chambers: Cornerstone Barristers, 5 Essex Court, Hardwicke, Hailsham Chambers, Henderson Chambers, Landmark Chambers, Littleton Chambers, LPC Law, 4 Pump Court, Radcliffe Chambers, Serjeants Inn, Serle Court and Wilberforce Chambers.
The final batch of places for 'How to make it as a barrister' are now available. Apply to attend. You'll be asked to submit a CV and two questions for the panel.