Experts from PRIME alliance member law firms Baker McKenzie, Hogan Lovells, Linklaters, Mayer Brown and BPP University Law School share their insights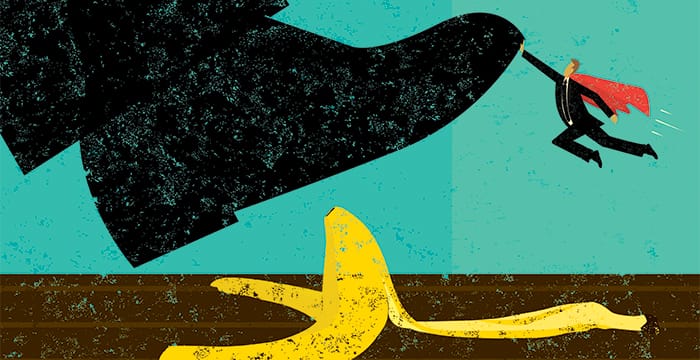 With the summer training contract deadline fast approaching, a panel of PRIME alliance member City lawyers gathered at BPP University Law School's central London campus in Holborn last week to reveal the common mistakes made by those seeking to follow in their footsteps — and how to best avoid them.
1. Don't pretend to be someone you're not
A common misconception among students is that all City lawyers are perfectly alike, in that they all share a particular upbringing or background. "That is just not the case," stressed Jeremy Levy, a partner in Baker McKenzie's banking and finance team. Speaking to an audience of 160 students at 'How to become a City lawyer', Levy explained:
"If I think back to the most impressive lawyers that I have come across during the course of my career, there is no unifying factor in terms of their background, sexuality or gender. The only key factor is that they are good lawyers."
That said, when trying to woo City graduate recruiters, aspiring lawyers need to do more than simply tick boxes. "Remember the interviewer is not interviewing a CV," said Lewis Fairfax, an associate in Hogan Lovells' corporate litigation, investigations, contentious insolvency and fraud team. "They're not just looking at the CV and going, 'This all looks very good. This is nothing but a formality, come on in'. They are looking for someone they can work with; someone they can put in front of a client," he stressed.
So while strong academic credentials and work experience remain important factors, City law hopefuls shouldn't neglect their soft skills. "I'm not talking about being an absolute charmer or the wittiest person in the world," said Fairfax. "It's just about sitting in that interview and thinking, they are more interested in how I respond to a question and the way I react to being under pressure than they are to whatever grade I got in this module in second year."
When quizzed in interviews, training contract hunters should also avoid offering up responses they believe the firm wants to hear. "It's very easy to see if someone is being genuine or not," Levy said. "Often there's a temptation in applications or when doing an interview, when asked a question like, 'What do you do to relax?', to say, 'Well I wake up at 3am, read the Financial Times, the Wall Street Journal; go to the gym for four hours and then I do my work and after that I run a business'," Levy commented.
If that answer describes you, great — but if it doesn't, that's also fine. Don't feel the need to over-impress; instead, just be you. "There's no right or wrong answers to a lot of these questions. Unless you're saying something illegal, 99% of the answers to that question will be fine," he added.
2. Show your working out
At some point in their careers, City solicitors will be asked a tough question to which they won't know the answer — and firms are keen to replicate this pressure-filled environment at the interview stage. As Katharine Collard, an associate at Linklaters, explained:
"The job of that interviewer is to push you until you actually can't answer that question anymore. It doesn't mean you've failed. All of the reasoning and logic you've used to get to that point is impressive, and that's what they're looking for."
According to Collard, interviewers want to see how candidates react in a real-life scenario. "If you are put in front of a client who asks you a question to which you don't know the answer, what are you going to say in that situation?" Collard put to attendees. Rather than panic at this, talk through your thinking and the logic that gets you to a reasoned response.
3. If you don't understand — ask!
And when you eventually bag a City training contact and are exposed to big-ticket work, there will inevitably be complex legal jargon or highly technical instructions that you do not understand. A common mistake trainees make, the panel agreed, is not reaching out for clarification.
Often holding them back is "wanting to look like everything's fine and they know what they're doing," observed Sarah Rochelle, a senior associate in Mayer Brown's real estate team. She revealed to be very wary of this habit:
"If you're not asking any questions, if you're not saying anything at all, straight away I'm thinking you haven't really understood it."
Failing to speak up from the start can lead to problems later down the line. "It can be a source of frustration among senior lawyers, if trainees sit there and stew for half a day, and then come back and say, 'I'm terribly sorry, I didn't understand', stressed Caroline Rayson, deputy head of law at BPP Holborn, and former associate at City outfits Ashurst and Osborne Clarke. "For goodness' sake, if you don't understand, go straight back and ask!"
Fairfax revealed that he experienced first-hand these consequences two weeks into his second seat at Hogan Lovells' securitisation team in Paris. "I was presented with this suite of documents that I'd never seen before, but everyone else around me had. I very much had the feeling that, 'I've got to look like I know what I'm doing, I've got to look competent', but you end up making little mistakes that roll into much bigger mistakes and it's just not worth it," he reflected. "Make sure you do communicate because bottling up your problems and your mistakes is not a good way to make your work good," he added.
About Legal Cheek Careers posts.