Your career is yours to shape and it doesn't need to take a linear path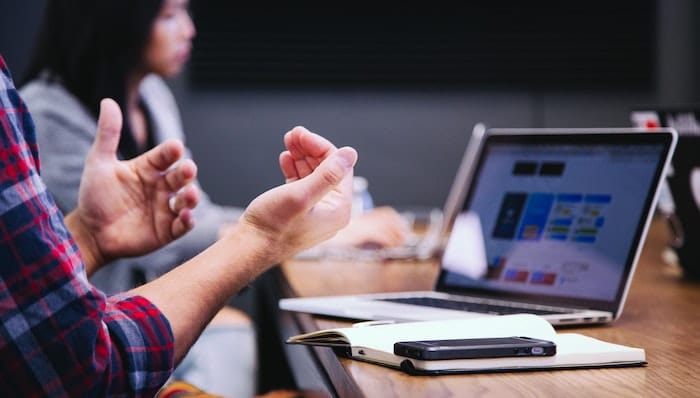 The arrival of the New Year offers a great opportunity to take stock and reflect on your career. It's a good time to set new goals and re-evaluate work/life balance. For those looking for a new perspective, more flexibility or a way to build new skills that complement your career, consulting could be the answer.
Peerpoint is a global legal consulting platform for lawyers with three years upwards of post-qualification experience. As part of international law firm Allen & Overy (A&O), the platform offers their consultants access to resources, training and A&O partners and support lawyers.
Peerpoint is passionate about supporting lawyers in finding a way to make their careers work for them so they can have fulfilling personal and professional lives. With offices in London, Dubai, Sydney, Singapore, Hong Kong and New York they have the experience and knowledge to ensure all legal consultants experience the best support out there.
Here they discuss how making a shift in your career can make a big impact. They've picked three key areas where you'll be able to see some real changes in your life if you're open to exploring consulting and also addressed some of the concerns you might have.
1. Get your life back
Consulting can give you the ability to find a better balance in your career and life, whether that means spending more time with your family, giving yourself time to see the world or just giving yourself some space to pursue a passion that you have had to neglect!
Some Peerpoint consultants often use periods between assignments to focus on goals outside their legal careers. Lawyer and entrepreneur Anup Mehta used his extra time to launch a number of start-ups after leaving private practice to join Peerpoint.
Another example is banking lawyer Graham Martin, who used the time to pursue his passion for painting. Martin joined Peerpoint in 2015, and in 2019 took a break to pursue an MA in painting at the Royal College of Art. In 2021 his work was featured in exhibitions at top London galleries such as White Cube and the Saatchi Gallery. Later that year he opened Trafalgar Avenue, an East London gallery that he founded with his partner. Speaking about the role of Peerpoint in this process he says, "it allowed me to immerse myself in developing my artistic practice in ways that wouldn't have otherwise been possible".
2. Take control and try new things
Consulting not only offers the opportunity to readdress your work/life balance but also the chance to fall back in love with it and re-energise your career. This was the experience of Fiona McCrindle who used her time with Peerpoint to train as a yoga instructor and scuba dive before eventually returning to private practice ready for a fresh challenge. Sometimes to move forwards with our careers we need the perspective that we gain through new experiences outside of law.
Someone else who harnessed the time to try something new is litigation lawyer and crime author, Abigail (writing as Abi) Silver. Silver used the flexibility she gained through her work at Peerpoint to combine practising as a senior lawyer with her hobby writing crime fiction. Describing her decision to balance the two worlds she says, "my preferred routine is to write a novel in-between each fixed-term contract I complete."
Like many, Silver found the relationship between her work and her writing is mutually beneficial. "Whilst I could focus solely on my novels, writing is a solitary business," she reflects. "So, in addition to enjoying the legal work, I find that being in the workplace and interacting with people (think those 'water cooler' conversations) often feeds my writing and keeps it current," she adds.
3. Fast-track your career
Consulting work is a great fit for anyone looking to expand their skill-set or accelerate their career. The ability to choose clients means you can build up a really strong portfolio of experience, whether you're looking to specialise more or shift your area of legal expertise. There's also the massive bonus that you can choose to work for a number of world-leading organisations and jet propel your CV by exploring businesses that would have otherwise felt out of reach.
And consulting doesn't have to be forever! It's a great way to build up experience so that you're best placed to go for that dream permanent role. Peerpoint works with their consultants to help them achieve their career objectives and get them in a great position to go after what they want whether that's working for a tech start-up or moving into a general counsel role — or both!
McCrindle found the experience of consulting broadened her skill-set and grew her confidence in areas that were beneficial for a new permanent role. "I became skilled in running my company and payroll, paying VAT and dealing with the additional paperwork. The year I spent with an external client involved presenting issues and solutions to the board and internal committees, and dealing with multiple internal stakeholders. All of those presentations stood me in good stead for my new role where I present internally and externally most weeks," she explains.
What else should you consider?
So what else is worth considering if you are thinking about consultancy? As with everything in life, there are pros and cons. As illustrated by the examples above it's a very flexible path and the lawyers that choose it have all made it their own in very different ways.
While many enjoy the added flexibility of consultancy, it can also be harder to do certain things like get a mortgage. However, this doesn't mean it's not impossible — it just needs more planning. With the right outlook and a little forethought, you are already halfway there. Running your own business can mean you need to shift your mindset (a great learning curve in itself), and there are lots of ways to make it easier like getting a good accountant and being organised about your financial planning.
Peerpoint believes the pros far outweigh the cons and are very open and honest about both. With nearly ten years of experience, Peerpoint remains at the forefront of providing top-quality legal consulting opportunities. This also means they are experts at supporting their people and helping them find ways to get the most out of consulting whilst minimising the stress!
If you'd like to find out more about legal consulting and what it can do for you then get in touch with the Peerpoint team for a chat at uk.recruitment@peerpoint.com or visit the Peerpoint website.
About Legal Cheek Careers posts.