Legal Cheek Careers chats to BPP's Head of SQE Programmes and former City lawyer, Caroline Rayson, to discuss the new pathways to qualification, ahead of her virtual appearance at tomorrow's student event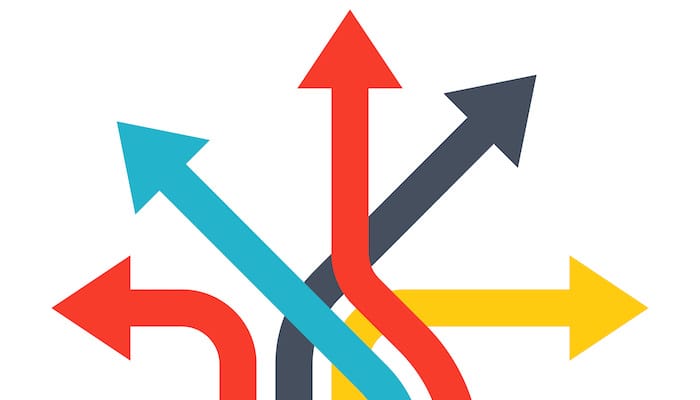 The Solicitors Qualifying Exam (SQE) was introduced by the Solicitors Regulation Authority (SRA) in September 2021 as the new route to qualification as a solicitor in England and Wales. The SQE is a two-part standardised assessment. Along with passing the assessments, candidates need to have a degree or equivalent qualification, two years of qualifying work experience (QWE), and pass the SRA's character and suitability requirements.
The flexibility of the SQE compared to the historic Legal Practice Course (LPC) offers new pathways to solicitor qualification. But Caroline Rayson, BPP's Head of SQE Programmes, explains how the flip side of flexibility is that candidates may struggle to choose the right path for them. Here's five ways to use the SQE to qualify as a solicitor and Caroline's top tips for identifying which path is right for you.
1. The training contract as QWE
One of the most straightforward SQE pathways is to undertake two years of QWE in one firm in a similar way to the previous training contract model. Students would generally study for the SQE centralised assessments before this period. Caroline explains that many law firms will continue to offer training which closely resembles the historic training contracts and that, although they are no longer required under the SQE, it is likely that seat rotations will continue at many firms. This exposure to different departments makes the training contract pathway ideal for candidates who are not sure which department they want to qualify into.
2. Go down the apprenticeship route
An alternative to the training contract is to go down the apprenticeship route. Both school leaver and graduate apprenticeships continue to be available under the SQE, enabling candidates to earn whilst they learn. Apprenticeships, which can be pursued in either a block teach or day release format, are increasingly being adopted by law firms, having increased by 40% from 2019 to 2020.
Apprentices often spend the whole of their training in one department which enables them to become specialists by the time they qualify. Caroline, a former solicitor at Ashurst and Osborne Clarke, says that firms have reported that an apprentice who has spent a prolonged period in a department can have a deeper knowledge of that department's work than a trainee who has spent perhaps six months in a seat.
If a candidate is set on a specific department, this approach accelerates specialisation — something that is not possible under the LPC regime.
3. Qualifying as a non-law grad
Under the SQE, a non-law grad can qualify as a solicitor without undertaking a law conversion course. Caroline underlines that, although it is technically possible to pass the SQE without undertaking a law conversion course, non-law grads are likely to find the SQE assessments challenging without any form of qualification in the underlying law subjects. As the SQE1 exams are based on both black letter law subjects (such as land law and contract law) and practice subjects (such as dispute resolution and business law and practice), sitting the exams without some form of preparation in the underlying law subjects is not advisable.
Caroline encourages non-law grads to complete BPP's Law Foundations Course (formerly known as the Postgraduate Diploma in Law (PGDL)), which will help non-law grads build their legal knowledge in the black letter law subjects. After completing the Law Foundations Course, candidates can go on to complete an SQE Preparation course — something that is recommended for both law and non-law grads looking to sit the SQE. Alternatively, non-law grads can choose to complete BPP's SQE Training for Non-Law Graduates (Master's) course which combines study of the underlying law subjects with study of the practice subjects; this allows candidates to build a solid foundation of legal knowledge in preparation for the SQE1 exams.
4. Build a portfolio of QWE
Under the SQE, QWE can be accumulated with up to four different employers, provided that certain requirements are met. This means that candidates can build a portfolio of QWE, for example by working as a paralegal at a law firm, working at a law centre or working as part of an in-house team. QWE can also be claimed retrospectively for work that has already been completed, even if this was before the introduction of the SQE. In all cases, QWE must be signed off by a solicitor of England and Wales.
Working at a law clinic can also be signed off as QWE, though Caroline comments how pro bono experience may not build up to a large chunk of QWE as this is typically undertaken around other studies. The same goes for all forms of part-time work as the two-year requirement for QWE is based on full time hours. For example, someone working part-time three days a week would need to work for more than three years to satisfy the two-year requirement, Caroline explains.
When it comes to building a portfolio of QWE, Caroline advises students to seek out a range of experience to include in their newly qualified (NQ) job applications. Though working in one department for two years meets the requirements for QWE, NQ job opportunities may be limited by this approach.
5. Add a masters to strengthen your CV
Caroline tells me how "the challenge of this new regime is getting yourself the job that you want once you are a qualified solicitor". To overcome this, candidates should focus on building their CVs throughout the SQE process. Though obtaining quality QWE is one way of achieving this, Caroline also encourages students to add a master's onto their SQE prep course for added skills and knowledge. For those self-funding their SQE prep, adding a master's also means students may be eligible for postgraduate government funding.
Concluding with some words of encouragement, Caroline says:
"It's all about making your CV as attractive as you can, getting the best quality QWE you can and making sure you can show very strong performance in those SQE exams."
Caroline Rayson will be speaking at 'How to use new SQE pathways to qualify as a solicitor — with BPP University Law School', a virtual student event taking place tomorrow, on Wednesday 23 March. You can apply to attend the event, which is free, now.
About Legal Cheek Careers posts.