Legal Cheek Careers caught up with BPP's Jonny Hurst to discuss the options available to students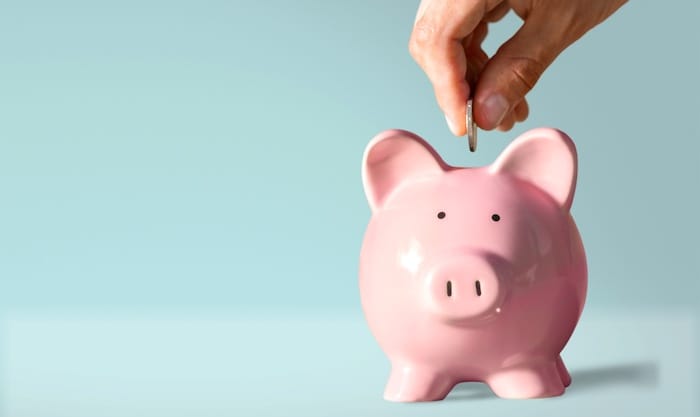 The Solicitors Qualifying Examination (SQE) has overhauled the route to qualifying as a solicitor in England and Wales, meaning that "the decisions students need to take in relation to their training must be carefully considered", explains Jonny Hurst, head of outreach and student recruitment at BPP University Law School.
Hurst advises students to bear in mind the type of law firm/employer they aspire to work for when exploring the type of training they believe they will need to achieve that aspiration. From there, students should go on to consider "how to package their SQE learning" and this is where funding comes in.
The SQE involves two exams, with the first assessment, known as SQE 1, costing £1,558, and the second, SQE 2, costing £2,422. These fees are just to sit the centrally-set assessments, with any preparation course a student decides to take, being an additional cost on top.
According to Hurst, the ways students can fund the SQE are, by and large, the same as they have been under the GDL/LPC route, such as firm sponsorship, scholarships, postgraduate government loans and self-funding. But in all likelihood, he believes that most SQE students will end up combining a number of these funding options.
The course(s) students choose from the hundreds of combinations offered across all providers will not only have a bearing on the funding options available, Hurst also believes that the training some students choose will open doors to future employment opportunities which are not available to those who opt for a less comprehensive training programme.
At the same time, Hurst warns of some 'hidden' financial risks of the SQE, such as re-sit fees (which are charged at the same rates mentioned above) and a strict cancellation policy which, after a 14-day cooling off period, will see students losing 75% of the fee they have paid, or forfeiting 100% of the fee if they seek to cancel less than 48 hours before the relevant assessment. Students are advised to factor these risks into their financial planning given the fact that unexpected events can happen which prevent a student from sitting an exam and these assessments are not going to be easy to pass.
With this in mind, Legal Cheek Careers has whittled down what you need to be thinking about when it comes to funding the SQE.
Self-funding through loans and borrowing
Students have the option of borrowing funds privately or taking out a bank loan to cover the cost of the SQE. If you choose to wrap up your SQE studies with a Master's, then postgraduate government funding is also available, but only for some SQE preparation courses and not from all providers. This has been the way a significant majority of socially mobile candidates have funded their LPC and so Hurst expects the Master's option to remain popular, not least because, eligible students can borrow up to £11,570.
LLMs with built-in SQE prep may be eligible for government loans but it's worth noting that students will still have to fund the cost of the centrally-set exams themselves. Therefore, students should prepare for the probability that a Master's loan will not cover the whole of their course, given that most Master's will cost more than £7,000.
On top of this, Hurst clarifies that Master's loans for the SQE can only be given to first-time Master's students, so students who privately fund an academic Master's before taking an SQE Master's will not be eligible a postgraduate government loan for the latter.
Some more food for thought for self-funding students is that the SRA's removal of elective options from the SQE syllabus (which were an integral part of the LPC), has resulted in many firms, including the City Consortium, looking to replicate some of the specialist knowledge that was covered on the LPC through 'top-up courses'. Hurst believes many students who are self-funding will also need to consider committing to additional learning, such as BPP's Essentials for Practice (which forms part of one of BPP's SQE Master's packages), in order to meet the expectations of the law firms they aspire to work for.
Scholarships and awards
Gaining a scholarship is another way students can look to fund their SQE, Hurst explains. The awards will vary across providers, but could cover anything from a 10% discount to full fee scholarships. The SRA and SQE assessor Kaplan have also signalled intentions to provide funding to some students for their SQE assessment fees.
There are also new scholarships emerging. BPP's free 'Bridge Programme' launched last month aims to 'bridge the gap' between an undergraduate degree and training as a solicitor under the SQE regime. One student with a socially mobile background from each participating university will receive a £5,000 scholarship to assist with their SQE course fees. Other Bridge scholarships are also available exclusively to students whose universities participate in the scheme.
'Earn whilst you learn'
The SQE is flexible and can be completed in parts, enabling aspiring solicitors to 'earn whilst they learn'. The introduction of Qualifying Work Experience (QWE) also means that they can fund their SQE preparation course and exam fees by working in between SQE 1 and SQE 2.
In a similar vein, both graduate and solicitor apprenticeships offer great options for students looking to work and study concurrently. Hurst explains that the solicitor apprenticeship route, provides aspiring solicitors (who, typically, commence working in a law firm after their A levels) with a six-year pathway to qualifying as a solicitor. On qualification, a solicitor apprentice will have acquired six years of legal work experience, completed the SQE and will qualify with no student debt. Not surprisingly, Hurst believes this route will continue to grow in popularity over the next 5-10 years.
Firm sponsorship
Hurst says that "there is currently no indication that leading law firms will change their sponsorship model" — the 'Holy Grail' funding option for students hoping to qualify as a solicitor. From his experience, top firms will continue to pay a maintenance grant and the course fees of their trainee cohorts.
Conclusion
If you don't initially succeed in getting sponsored but still aspire to working at a leading firm, Hurst warns that it would be a mistake to self-teach the SQE or take a short course to cut costs. Firms invest significant time and resources to support their future talent and so ensuring your training is similarly aligned gives you the best chance of realising that ambition.
But whatever your career aspirations, Hurst warns that cutting corners in your training to save time and make the funding easier is likely to limit your options. He advises:
"You'll only do this once, so be patient and don't sell yourself short: identify the training you need for the career you desire and then make a plan as to how you will combine the funding options to get there."
Jonny Hurst will be speaking at 'Funding the SQE — with BPP University Law School', a virtual student event taking place this week, on Thursday 27 January. You can apply to attend the event, which is free, now.
About Legal Cheek Careers posts.