ULaw dean for the Chester and Liverpool campuses, Carol Draycott, shares her tips to the top ahead of Thursday's event in Liverpool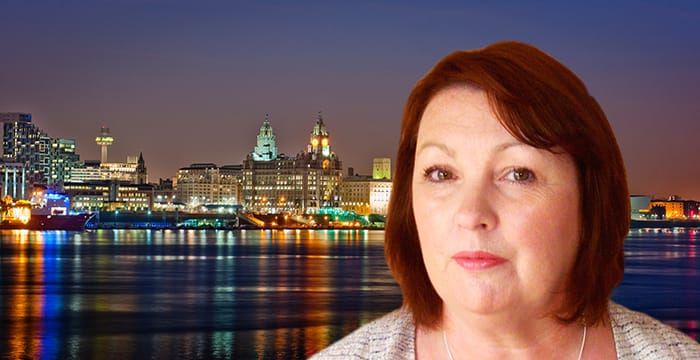 A New Year means it's time to shine in applications and interviews as a fresh batch of training contracts is up for grabs. Knowing where to start can be daunting. Luckily, University of Law (ULaw) campus dean, Carol Draycott, who will be speaking at Thursday's student careers event, is on hand to dispel any training contract application woes.
1. Do your research
Before making a start on applications, Draycott thinks it's imperative students research their target firms well. You should have an understanding of what the firm does and plans to do, who its clients are and whether its ethos and values align with your own, says ULaw's Draycott. After all, you'll be training with a firm for two years (and longer if you're kept on), so "choose a firm that fits with you as well as you fit with the firm", Draycott advises. "It's like a jigsaw," she continues, "the two have to work together."
2. Keep an open mind on where you practice
Draycott tells students to be "open-minded". First, in terms of geographic location. Law isn't just in London; lawyering in the North West is on the rise, says Draycott, who is soon-to-be president of Cheshire and North Wales Law Society come February. The Manchester legal market, for example, is more buoyant than ever with a clutch of national law firms establishing a significant presence there. Draycott, who was formerly campus dean for ULaw Manchester, but now heads both the Chester and Liverpool campuses, says the Liverpool legal scene is "thriving". She continues:
"Liverpool has a very strong legal community, and recent developments show that law firms are tapping into this market and investing in the region. There are a wide range of firms in the city from corporate/commercial, general practice to specialist niche firms that practise specific areas of law. It's a good mix which presents opportunities to aspiring lawyers."
The work, for example, is "as challenging and rewarding as in any other city, including London". You won't be limited to regional work, says Draycott, because there are big hitters such as Liverpudlian native Hill Dickinson (who will also feature on Thursday's panel) that have both a national and regional presence and undertake high-end commercial work. What's more, ULaw's launch in Liverpool last year to a cohort of around 75 students is a further nod to the rise of the region.
3. Be open to what area of law you want to work in
Continuing on the theme of keeping an open mind, Draycott's next tip applies when picking a practice area. "Sometimes, the study of law can be very different to the law in practice and so it helps not to have set ideas," says Draycott, who studied law at the University of Hull, completed her post-degree legal qualification (or the Law Society Finals as it was then) at the College of Law in Chester and qualified in a general practice in Wrexham and Chester. She shares an example from her own time in practice:
"When studying family law, you learn the law and apply it in factual scenarios. In practice, however, when you have a client, in your office, across your desk, who has suffered abuse and needs your advice — it is much more demanding than you would first anticipate. The same can be said for corporate law, where you're dealing with real clients who have invested their time and money into their businesses."
4. Take a tiered approach
There is a common misconception that students starting the Legal Practice Course (LPC) do so having already secured a training contract. That's often not the case, says Draycott, and a high proportion start the vocational course without one in the bag. But they'll often pick one up along the way. That's because Draycott, who first joined ULaw (or the College of Law as it was originally) as a tutor, has watched students progress throughout her career with the University and attain their goals. "Students often find engaging with the practical elements of the course helps them secure a training contract," she explains.
But don't fret if you haven't bagged a TC post-graduation! Taking a tiered approach is a good course of action. Training contract hunters could seek paralegal placements to build on their legal work experience — it might also lead to an offer of a training contract. It is being open-minded that gives candidates the best possible chance of securing the legal work that is right for them.
5. Grasp all opportunities
Another trick up Draycott's sleeve is to "always grasp an opportunity because you never know where it might lead". Students should think about the resources available to them and consider how best to use them. There's a regular roster of legal networking events which are great places to connect with top lawyers. Legal Cheek's upcoming event in Liverpool with lawyers from Weightmans, Hill Dickinson and Exchange Chambers is just one example. If the thought of networking fills students with dread, Draycott often reminds them that upon starting at ULaw, they're networking with the profession from day one since all ULaw teaching staff are qualified lawyers.
6. Skill up
So what sort of skills should lawyers of the future possess? "Most firms will take legal knowledge as a given now," says Draycott, "they're looking for something extra, something new." Indeed, coding may be all the rage, but students mustn't forget soft skills. Teamwork, the ability to communicate with people across all levels and a sound understanding of the commercial sector, are all assets Draycott says that will see students through.
7. Reflect on rejection
Applying for training contracts is a tough process. It's even harder when after progressing through the various stages, you're slapped with a rejection letter. What should students do in the face of rejection? Draycott closes out with some words of advice:
"Most candidates will face rejection, but it's important not to take it too personally and feel downhearted. Instead, take time to reflect on your performance. Most firms will provide feedback post-interview. Take this on-board and engage with it — interrogate it if you're unsure and seek further clarification. It's a learning curve; identify areas for self-improvement and tweak these for the next round."
But, she adds, although difficult at the time it might be for the best in the long-term as a better opportunity for you is waiting out there. Perhaps you weren't the "right fit" for the firm — which brings us back to Draycott's first tip — "it's like a jigsaw… the two have to work together."
Carol Draycott will be speaking alongside lawyers from Weightmans, Hill Dickinson and Exchange Chambers at Thursday's 'Secrets to Success' event in Liverpool. You can apply to attend the event, which is free, now.