Sarah Hallowell, head of academic marketing at LexisNexis UK, breaks it down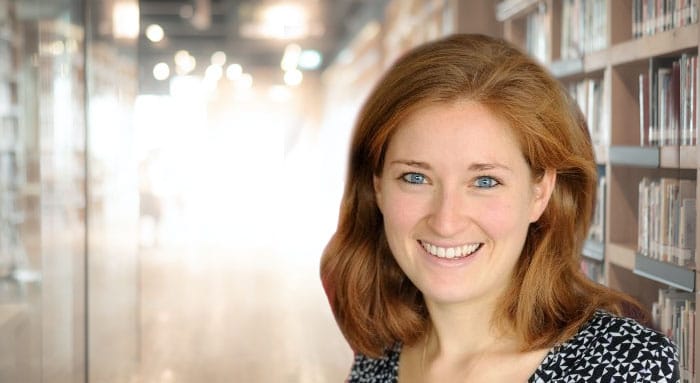 As aspiring lawyers craft their training contract applications ahead of summer deadlines, they'd be wise to give careful consideration to one particular skill: researching.
Ahead of Legal Cheek's Spring Virtual Vacation Scheme, LexisNexis UK's head of academic marketing Sarah Hallowell explains why such prowess is more important than you may think.
1. No, we don't just mean using Google
What do we mean by effective research skills? "To my mind, it's being able to find exactly what you're looking for, without spending hours and hours searching unprofitably, and knowing what you found is accurate and up to date, and is something you can rely on," says Hallowell.
So, basically just Googling something? Wrong. Not only does legal research demand a "more specialised" approach but relying on generic search engines can even be "misleading", especially when it results in outdated cases and reports, stresses Hallowell.
A much better approach is to use online tools made specifically for lawyers and law students. Think LexisLibrary — a jumping-off point for caselaw, legislation and commentary, among other things, to assist with researching and writing essays.
2. It's more than just passing exams
It goes without saying that law students who make the most of legal research tools will be better prepared for exams than those who don't.
But for LexisNexis, knowing how to use its products is more than just passing exams. "For us, this fits into a wider conversation about employability: the role of the law course in preparing law students for their careers, and whether they're getting the skills to set them up for the working world," explains Hallowell.
3. Why are research skills so important all of a sudden?
Surely aspiring lawyers have always had to demonstrate research skills — so why all the fuss now?
Online legal tools are evolving and quickly becoming the cornerstone of the modern-day law firm, according to Hallowell. As such, employers, faced with an enormous pool of competitive candidates, now expect aspiring lawyers to already know how to use these tools. "This is a great way of being able to demonstrate proficiency, being able to hit the ground running and to demonstrate value the moment you start," she adds.
Take LexisPSL for example, which provides practical guidance to legal professionals, and offers checklists and guidance notes to shortcut repetitive legal tasks. Or Lexis Draft, which assists lawyers with contract drafting, checking for errors, inconsistencies and risks. Both tools are used by law firms and in-house legal teams.
"If you don't have any experience of using these tools in your law course, that puts you at a disadvantage when you start," says Hallowell. "Employers don't want to have to spend extra time teaching people how to use these basic tools of the trade."
4. Commercial awareness is king
Whether you're a City partner, an in-house general counsel or a junior associate at a national law firm, the new mantra is clear: you're not just a lawyer, you're part of the business. That means going beyond black letter law to understand the wider context, or as Hallowell puts it: "a good commercial awareness of the world itself".
One way of building this business acumen is through advanced research. Using LexisNexis' tools, for example, law students can look-up specific firms and their recent cases, set alerts on certain topics, and stay on-top of legislative changes using COVID and Brexit trackers.
5. Lockdown has already given you an advantage
If you're frustrated that you couldn't use an in-person law library during the pandemic, perhaps you're thinking about it wrong.
For academic libraries, national lockdowns have accelerated the use of, and reliance on, digital resources and robust search tools. As universities contemplate post-vaccine life back on campus, the future of the traditional law library remains unclear.
Law students forced to adapt to online-only researching have had to quickly master online tools, including LexisNexis products. This gives them a key "advantage", according to Hallowell.
6. No, a robot can't research for you
We've all heard about the wave of AI and machine learning sweeping across the legal sector. If there's new lawtech tools for due-diligence, case management and contract automation, couldn't a robot do your legal research too?
"While online research tools are becoming increasingly sophisticated, making it easier to surface and use information, I don't see it as a replacement for lawyers," Hallowell predicts. Instead, they should be regarded as resources to "make it easier to collaborate" by sharing "knowledge and best practice with each other more efficiently and consistently across a law firm".
Bottom line: you're always going to need research skills.
7. Think you can research? Prove it.
Don't be fooled; effective research is not simply rocking up and plugging in key words into a legal database, says Hallowell. "It's not complicated to learn, but you need to put in the extra time in the beginning to know how to use this stuff."
Learning to research as a law student is the perfect opportunity. "Both because employers expect you to have it and because you have more time," Hallowell explains.
One way of demonstrating your research mastery to employers is through LexisNexis' online certifications. Students can access a range of training materials for either LexisLibrary or LexisPSL before sitting a free online test. If you pass, you're officially certified, and can feature the certificate on your CV and LinkedIn profile, highlighting your expertise to prospective employers.
The Legal Cheek Virtual Vacation Scheme, run in partnership with The University of Law, takes place from Monday 12 April until Friday 16 April 2021. Apply to attend.
About Legal Cheek Careers posts.