We sit down — virtually, of course — with LexisNexis's Director Transformation, Kate Gaskell, ahead of her appearance at LegalEdCon on Thursday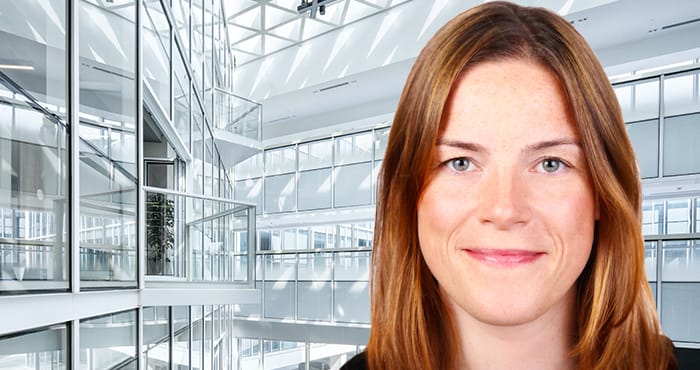 The start of the new decade has made it clear that the 2020s will bring great change to the legal profession. Legal Cheek Careers spoke to LexisNexis's Director Transformation, Kate Gaskell, to get her view on COVID-19, legal technology and what skills trainees of the 2020s need.
"It's not enough for lawyers to just be good at law and understand business — now they must be more," says Gaskell. COVID-19 has forced the legal profession to embrace technology. Suddenly technophobe lawyers are fluent in Zoom, Hopin and other video-conferencing apps. "It's interesting to see how a profession that considers itself unreceptive to change has adapted, and how quickly everyone just got on with it," Gaskell observes.
In LexisNexis' initial COVID-19 contingency plan for working off-site, Gaskell reveals the overriding message was clear: "make sure we can continue to deliver our products to the population we serve because people need access to accurate information". And it seems to have paid off with Gaskell reporting that the usage of core products, including legal research platform LexisLibrary, have risen.
But how does Gaskell see technology's influence once things return to 'normal'? She hopes that the fact the country has had to adjust to such a unique set of circumstances — embracing remote working and technology — might give people who were sceptical about technology's value the nudge they needed to see how it can be used as a force for good.
Technology is critical for lawyers, but it is just one of the three skills Gaskell believes students and young lawyers need to thrive in the 2020s. So, what are the other two?
The first is a strong understanding of black letter law and a technical grasp of legal issues. This skill is nurtured through learning at university and allows lawyers to practise law. The second skill, which Gaskell argues is the most important, is a resilient mindset. "Lawyers of the 2020s must have the propensity to think outside the box and embrace new ideas, change and challenge," she tells us.
LexisNexis plays an important role in developing these skills in students and young lawyers. Gaskell describes how LexisNexis's 200-year publishing history ensures they have access to a wide range of primary law sources, associated commentary, authoritative texts and practical guidance. It also helps hone students and young lawyers' working knowledge of the law through its series of training programmes and conferences, Gaskell explains.
She is well-placed to advise aspiring lawyers. Gaskell studied law at Oxford University, completed her training contract at magic circle firm Allen & Overy and spent four years in Australia with Freehills (now Herbert Smith Freehills). She also worked through the 2008 financial crisis at Norton Rose Fulbright (NRF) before joining LexisNexis.
Gaskell has risen in the ranks since joining the company in 2011. Her initial role was as a practice support lawyer (PSL) in its banking and finance team. She went on to lead this team, and then the whole PSL department, including its 150 lawyers and 30 paralegals. Earlier this year she took on the position of Director of Transformation, where she now leads a team responsible for projects that aim to improve customer experience at LexisNexis.
We've spoken a lot about LexisNexis but who and what exactly is it? LexisNexis, put simply, is three organisations — publishing, lawyers and technology — all under one roof. It is a publishing company by history and so there is a team of editorial and content producers who produce the print resources. There are the lawyers — 180 lawyers and paralegals — who look at the black letter law and PSL-support, and then the third limb is the technology team i.e. the search and data specialists.
The thread that binds the three organisations together is LexisNexis's mission. "Everything we do is underpinned by our mission to advance the rule of law," says Gaskell. She describes the rule of law initiatives LexisNexis supports and pioneers around the world and emphasises that "everything someone does serves that aim. Whether building a piece of technology, coding, editing a book or writing a piece of practical guidance content, it's all designed to serve that purpose — make law accessible to people. It's the thread that binds us altogether."
Her experience training and working as a lawyer at various international law firms in the noughties, and then advising these firms on how to better embed technology and increase efficiency for the last decade, has shaped her perspective when embracing innovation and change. She says:
"Innovation, progress and change only work when you are comfortable with failure. When experimenting and trying out new things, some will work, and some won't. This is okay, this means you're doing the right thing. If everything goes smoothly all the time, then you're not pushing yourself outside your comfort zone — this is not when change happens."
Gaskell predicts lawyers of the 2020s will be defined by soft skills — strong listening skills, empathy, creativity and inclusiveness. "As technology is further embraced, what people will crave will be human. We can see it from the current circumstances. We've all had to embrace technology because we've had to. But what are we missing? We're missing face-to-face human interaction."
Gaskell recognises that times are strange, but she emphasises that students "must try not to worry too much". Her advice echoes her experience during the 2008 financial crisis, when training contracts were being put on hold or cut: "It's scary to see how things will resolve when you're in the middle of them, but it will resolve," she says.
Kate Gaskell will be speaking at LegalEdCon 2020, a virtual event, on Thursday 14 May. Tickets are now sold out.