Christopher O'Connor, head of segment and product marketing at LexisNexis, shares his thoughts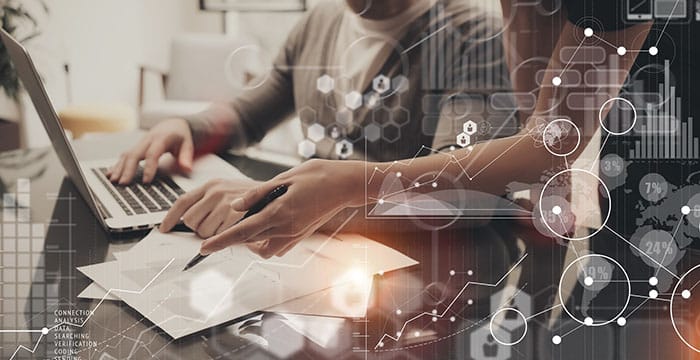 The coming together of law with technology and how to effectively embed tech into legal education and training has for a long time been the focus of the market.
There have been a number of tie-ups between law firms and computer science faculties to teach lawtech modules to undergrads, for example, with some universities offering coding classes and even specialist law and innovation degrees.
But there's an important postscript to the law-and-tech symbiotic relationship that has received so much attention as of late. Christopher O'Connor, head of segment and product marketing at LexisNexis, thinks legal research skills are just as important.
Law students the world over will no doubt be familiar with LexisNexis. The global legal resource company partners with practically every university law school in the UK to provide them access to its online law library, LexisLibrary — a jumping-off point for caselaw, legislation and commentary, among other things, to assist with researching and writing essays.
Research forms an important part of legal education, and continues on into legal practice, O'Connor explains. LexisPSL provides practical guidance and legal knowhow to legal professionals — "it helps shortcut some repetitive tasks and speed-up legal work (with checklists and guidance notes)" — and is used by law firms, in-house legal teams and more, while Lexis Draft assists practitioners with contract drafting, relieving their "pain points" by checking for errors, inconsistencies and risks.
When the Solicitors Qualifying Exam (SQE) comes into force next year, bringing with it a host of new entrants to the legal education market, LexisNexis will be in a position to target new law schools to extend its product offering.
So lawyer hopefuls (regardless of which undergraduate subject they study) should consider getting up to speed with the various products, so they're able to hit the ground running upon joining a law firm, says O'Connor. "Investing time into developing legal research skills will give you a head start that will pay dividends later in your career," he adds.
In this brave new world, students with cross-disciplinary skills seem to be well-placed. A much talked-about cross-discipline is law and computer science. "Law firms deal with extensive amounts of data and this will likely manifest in hiring people with specific skillsets — as we have already seen with STEM students," says O'Connor. But having a formal computer science qualification isn't the only way, and he stresses the importance of having "a general awareness, ability and willingness to work with data".
His own background lends nicely to this. The PPE (politics, philosophy and economics) Oxford grad initially set out to become a politician but ended up working as a strategy consultant for a number of years. "I was always a humanities guy and so the plan was to work in consulting for a couple of years then turn back to politics — but I thoroughly enjoyed consultancy and picked up a range of new skills such as problem solving and dealing with quantitative data," explains O'Connor, who then traded consulting for a role in sales and marketing at LexisNexis where he worked for two years before moving into a managerial position three months ago.
"If you work like a robot you will be replaced by one," says O'Connor on the importance of having a wide and varied skillset. "Trends surrounding automation really came about ten years ago. The focus now is on adapting to the change and upskilling where necessary."
With this in mind, he suggests students look to other industries analogous to the legal sector and observe the trends and phases they've gone through. "Think about 'what's been automated, what's not changed and where can I add value?'" he recommends.
Christopher O'Connor will be speaking at LegalEdCon North held at The Lowry, Media City, Manchester, later today. There he plans to give an overview about LexisNexis' new and existing product offering and explore the direction of travel for legal services in the years ahead.