Shearman & Sterling's New York and London offices brought to life in short clip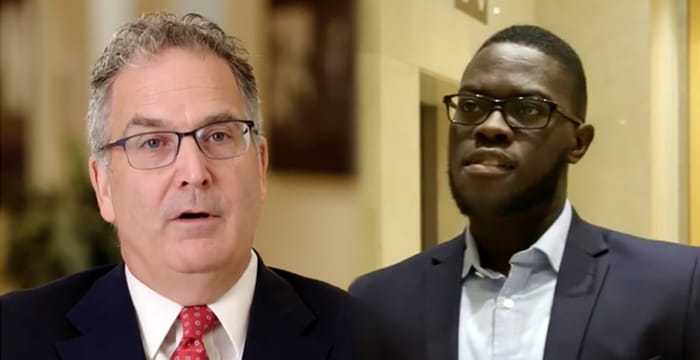 Shearman & Sterling has 22 offices in 14 countries dotted across the globe, but it's the firm's New York and London offices which take centre stage in a video clip (embedded below), 'A Tale of Two Cities'.
It's two perspectives for one in the minute-long clip, which features New York senior partner David Beveridge and London future trainee Richard Quarshie. They each share their reasons for pursuing corporate law:
"In 1974 Esquire magazine had a cover and the title on the magazine was 'New York Corporate Law: The place to be'. That's how I decided I wanted to come and be a corporate lawyer," shares Beveridge.
The reason Quarshie gives raises a smile and will resonate with junior entrants to the profession: "The reason I first became interested in the law was actually by watching legal dramas on television, you know, like Suits and Law and Order."
Elsewhere, viewers can catch a glimpse of the firm's US headquarters, which has been established since 1873, and life as a rookie in the firm's London office which sits between the City-Shoreditch border.
About Legal Cheek Careers posts.