The legal profession has changed over the years, but Phil Sanderson of Ropes & Gray shows that some things stay the same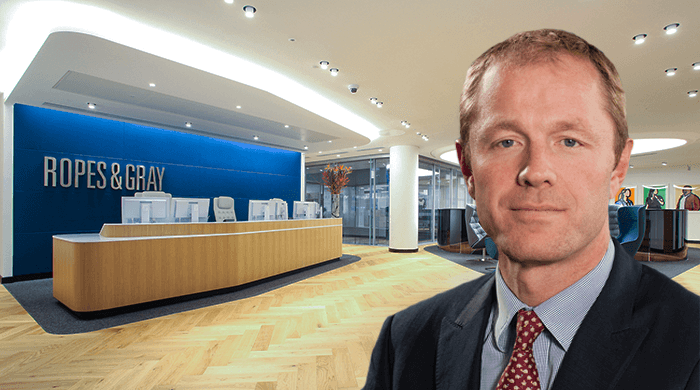 When Phil Sanderson, now co–chair of the global private equity transactions group at Ropes & Gray, started out in the law, some things were a little different.
For starters, the business of securing a training contract wasn't quite as intense as it is today. "There's an expectation, now, that aspiring lawyers will have undertaken various internships and vacation placements before the end of their degree," says Sanderson, who studied law at Durham University from 1987 to 1990. "When I was an undergraduate, there didn't seem to be quite the same clamour for this sort of thing."
And the way in which firms distinguished themselves was different, too. When it came to applying for a summer job in the law, Sanderson recalls "going through the phone book, looking for firms which had a Telex number. I thought that meant they'd be bigger and more forward–looking."
But if Telex is a thing of the past, and if the contemporary legal marketplace is more competitive than it was 25 years ago, talking to Sanderson is arguably an object lesson in plus ça change, plus c'est la même chose. This is a man who knew exactly what he wanted from the age of 15. He set about achieving it, and succeeded (and then some). Along the way, he demonstrated exactly the kind of rigour and commitment that would–be lawyers still need now.
"I was fortunate to do a two–week work experience stint with a lawyer called Richard Leman when I was 15," says Sanderson, who was then at Nottingham High School. "He was a great mentor and a very wise counsel to his loyal clients. Watching what he did crystallised my interest in the law."
Sanderson's A-levels were in English, history and economics. Once at Durham, he threw himself into his LLB. "If there wasn't today's huge pressure to bag all kinds of work experience, it was clear that you needed a strong academic record to prosper in the law," he says. The hard work paid off: Sanderson graduated with a high 2:1.
And by the time he was packing his bags to complete the Law Society Finals at Chester College of Law, Sanderson had also gained practical experience of the legal profession. Thanks to scrolling through the phone book, he alighted upon West Midlands firm Rees Edwards Maddox, and wrote to them asking for summer work.
"I had a great time with them between my first and second year," recalls Sanderson. "I worked in the litigation department and also did some general commercial work. It gave me a real insight into what lawyers do on a day–to–day basis."
At this stage in his life, Sanderson admits he had "an aversion to London — I assumed my career would be in the North, or in the Midlands." But a holiday with friends after his second year at Durham was a turning point. While Sanderson had completed summer schemes at various Birmingham firms, his friends had instead focused on firms based in the Capital. "We were talking about our experiences, and where we'd like to work, and my friends were raving about their London experience. So I ended up applying only to London firms having had no vacation scheme experience in London."
Again, Sanderson's focus was apparent. "I felt that a silver circle firm would give me more hands–on experience than life at one of the magic circle firms, and that I'd be able to make a contribution more quickly," he says.
His targeted approach soon led to two years as a trainee with Travers Smith. Qualifying as a solicitor in 1993, Sanderson became a partner at Travers Smith in 2001, and then the firm's head of private equity in 2007. In all, he stayed at Travers Smith for more than 23 years, joining Ropes & Gray in January 2015.
Of the move, Sanderson says: "I'd been at one firm for so long. I'd had a fantastic time there but felt it was time for a change, and a challenge. It's healthy to shake things up sometimes, meet new people and do different things."
Sanderson's career sees him advise private companies, institutional investors and management teams in all areas of private equity, UK and international buy‐outs and strategic M&A. A keen sportsman with a particular interest in cycling and football, he is consistently ranked in the top tiers of Chambers UK and Legal 500 and was ranked in Super Lawyers 2014.
What tips does the eminently well–placed Sanderson have for those who'd like to follow in his footsteps?
"Knuckle down and do the work," he says. "You need to have good grades throughout and stand out academically, and there's no way round this. And do your research: think very carefully about the firm you're applying to. Many, and Ropes & Gray is one of them, only offer jobs to people who've come through a vacation scheme, but it's by no means certain you'll get an offer just by being on one. So, do your best to find out what to expect when on a scheme, present yourself well, and practice for your interview."
And, one might add, demonstrate the same blend of drive, aptitude and interest in the law that Sanderson had from the age of 15.
About Legal Cheek Careers posts.