A panel of experts answer questions and give advice on networking, work experience, choosing the right firm, quality of work, the SQE and more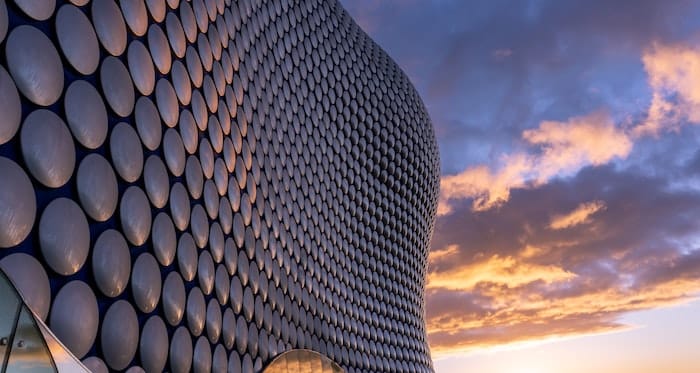 The unique qualities of the Midlands legal scene, important points about the Solicitors Qualifying Exam (SQE), the "dreaded" networking and why it's important to 'be yourself' ― these were some of the topics discussed by the panel of lawyers at The University of Law and Legal Cheek's 'Secrets to Success' event in Birmingham in July. The panel also advised on how to choose the right firm, overcome imposter syndrome and make the most of your work experience.
First, the city. Birmingham offers high quality work and a thriving legal scene but will probably allow for a healthier work-life balance. Gowling WLG senior associate, Simon Harris, said his firm's Birmingham office is "bigger than the London office", was the firm's first office and is currently on the "government legal panel even though the client is based in London". Laura Murphy, a legal director at Eversheds Sutherland, stated the work in her firm's Birmingham office is "fantastic", and made the point that working in Birmingham does not limit you to working only on Birmingham deals.
The panel highlighted that HS2 has emphasised the attractiveness of Birmingham. For example, HSBC has moved its headquarters from London to Birmingham, while Goldman Sachs set up its first office outside London in the city.
Moreover, the ability to have a better work-life balance is a key benefit of Birmingham compared to London, according to HCR law consultant Dee Kundi, who has experience of working in both cities. Kundi said Birmingham gave her greater opportunities "to do other things that I enjoyed" which included her roles as Chairwoman, council member and director of the Birmingham Law Society.
Tackling imposter syndrome
One issue many aspiring lawyers face is feeling they don't deserve to be a 'commercial solicitor', and are less competent than other students. Sarah Ramsey, ULaw Birmingham campus dean and former family lawyer, reminded the audience that every individual has "as much right to take a place at the table as anyone else".
Hayley Saunders, partner at Shoosmiths, backed this sentiment, highlighting that her firm, which uses blind recruitment processes to prevent unconscious bias, actively "wants to know who you are" as an individual. Gateley associate Tom Allen reinforced this, stating that "people are hiring you as a person" and you should "always know your own value when applying to law firms, as this makes you unique".
Within the event, Allen noted that many junior lawyers feel like they have to "be technically excellent and know everything from the outset", but this simply isn't possible without experience. It is therefore essential to be yourself, because firms are looking to find another member of their team (rather than a fully-formed solicitor) when they hire junior lawyers.
Finding the right firm for you
Researching firms can be difficult, even with platforms to provide you with easy to access information about deadlines and interviews with solicitors. This difficulty was acknowledged by Shoosmiths partner Saunders. "Don't feel like you have to go to big large international firms even if your friends are, focus on what is good for you as a person," she said. Helpfully, Gowling senior associate Harris provided some useful examples of how to do this ― he recommended that when researching firms, students should "see the type of people in the firm and the experiences they had and speak to graduate recruitment". Legal Cheek events like this one in Birmingham, for example, are a great way to meet a variety of people at firms and talk to them about their experiences.
Gateley's Allen, who has diabetes, said to ensure that when researching and choosing a firm which will help you "work your job around your health" and not the other way around. Open days or other events and talking to employees with similar personal circumstances is a great way to check the firm will be accommodating to your needs and therefore the right firm for you.
Networking
Like commercial awareness, one of the dreaded words every aspiring lawyer hears is 'networking'. Nevertheless, the panel stressed the important of this, with Eversheds Sutherland legal director Laura Murphy saying her key piece of advice would be to "network early on", emphasising the importance of building a network at an early stage in your legal career.
Kundi advised future lawyers to "never underestimate the importance of networking" since it is used for "bringing in work and clients and to develop those relationships". Networking can be viewed as something daunting or foreign, but it can be as simple as speaking to fellow attendees who are also aspiring lawyers or making friends at university with people on different courses, as they are likely to work for businesses who will need legal advice. What was stressed within the presentation was the importance of speaking with and meeting people.
Networking is useful before becoming a lawyer as it can be used within applications and interviews. Being able to speak to employees at a firm you are interested in is a great way to find out about the culture of the firm and make a positive impression before you have applied.
Creative with work experience
Gaining legal work experience, particularly commercial, can be incredibly difficult, especially for university students and for career changers with few legal connections. ULaw's Sarah Ramsey stressed the importance of "being creative with your work experience". Whether working at a supermarket, café or volunteering, these experiences all give "certain skills and competencies" that will be needed in law. Within her example of retail, she stated that "if you are entrusted with holding cash, that is an example of trust and integrity", which is vital for a career in law. ULaw's employability service can help aid students in understanding and acknowledging what skills they have gained from a part time job, work experience or volunteering.
Kundi also stressed this point, providing an example for students currently studying at ULaw in Birmingham. She said: "The university is a member of Birmingham Law Society. Therefore, take advantage of those opportunities and events to speak to people and associates and ask if there are any projects that you can be involved in." ULaw's membership is for every student, therefore if students know that they want to apply to a certain law firm, utilising this membership to speak to current employees builds those networks and offers a new means to gain some work experience.
The panel highlighted that every person will have had unique experiences. They emphasised the importance of being yourself and using your own personal experiences to show why you would make a successful lawyer.
SQE
One popular question surrounded the SQE. Ramsey said law firms will make their own individual decisions about when to move to the SQE although many are not moving until 2023 or 2024. However, she added that "although anyone starting a law degree before September 2021 is able to complete the LPC, as it is being phased out, it is important to question whether it will still be accepted by law firms moving to the SQE". Therefore, she recommended that "if you are interested in a certain firm, see what their preference is and when they are moving to the SQE".
Also, Ramsey said the SQE consists of "long papers with a large number of MCQ [multiple choice] style questions". She acknowledged that although "the pass rate at the moment is lower than the LPC currently, if you get the right training course and practise the single best answer questions, you will get through the exam".
About Legal Cheek Careers posts.