ULaw London Moorgate campus dean Caroline Carter demystifies the popular buzz phrase as she offers words of encouragement for the next generation of lawyers, ahead of her appearance at tomorrow's IN-PERSON student event in London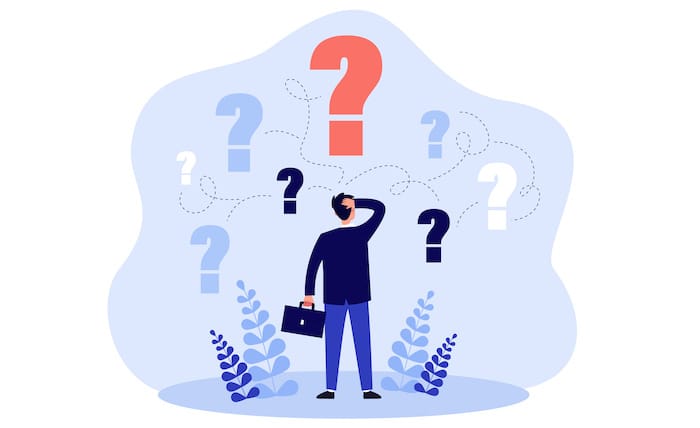 Commercial awareness is "common sense about how a business works and being able to look at what might lie along the road ahead and how to respond to those opportunities and challenges," says Caroline Carter, former senior equity partner at Ashurst and now dean at The University of Law's City campus in Moorgate.
Some students may think it's more difficult than it is, she explains, hence the need to break it down. "It's about following the news, reading The Economist or other quality journals, and thinking about the pressures on a business in a particular sector at a point in time, for example, how oil prices will affect the supply chain or transportation — a small price change can have a material impact and will affect what's coming down the pipeline," she explains.
Students can demonstrate commercial awareness during an interview by asking questions about issues affecting a firm's clients or showing an understanding about how a business sector works, what fuels a boom and what creates a reset in the market. For example, if a law firm has client businesses which provide services via subscription, they could draw on the experience of Netflix and Peloton which saw a surge in use of their services during lockdown (it has since tapered off and led to a reset of those businesses), and ask: 'I see you have clients with subscription services in X sector, have they been similarly affected?' (Obviously, students must do their research into the firm, the firm's clients and the services it provides, before asking this type of question.)
Another potential example is the recent rail worker strikes. "It looks like we are entering a period of industrial unrest, so students might want to do some research into similar events in the past and lessons learned," says Carter. "These strikes are also happening during a time of higher inflation, so it might be good to show an understanding of the economics of inflation, for example, could it be argued that higher wages might act as a driver on inflation?"
Carter, an employment law specialist, trained at Theodore Goddard (now Addleshaw Goddard) before joining Linklaters and then Ashurst, where she spent 24 years including 18 years as senior equity partner. Having risen to the top in her chosen profession, she is passionate about helping others achieve the same, and is involved with several social mobility and educational initiatives, including as director of social mobility charity, The Brilliant Club, as board member at education NGO, AccessEd, and as member of the governing council at Cranfield University. She joined ULaw last April as dean of its City Campus, in Moorgate, London.
So, how does she rate London as a legal career starting point, and has the rise of remote working dented its crown? "It's one of the best cities in the world and is a huge legal centre not just nationally but globally," she says. "The move to more hybrid working may affect people's choice of where to live, while the pandemic shone a light on the many satellite legal centres in the UK, so there are many opportunities for students in locations around the UK, but London is a great place to start and build a legal career that is transferable and can take students in many exciting directions." Given the rise of virtual meetings, everyone has had to learn the "etiquette of the screen" as well as deal with "screen fatigue". For students, that means learning to make their point impactfully online as well as when returning to in person, face-to-face meetings.
Post-pandemic, the legal recruitment market is dynamic, with lots of opportunities for lawyers with a few years post-qualifying experience as organisations look to bulk up their skill base in response to client demand. Many lawyers, stuck at home during the pandemic, may also simply want a change. However, this buoyancy does not necessarily apply to the market in training contracts and pupillages. Carter says: "It's a positive market but candidates need to be prepared to sell their skills and do all they can to secure the role they want."
To stand out from the crowd in their written applications, she advises:
"It's not about gimmicks, or different fonts, it's how they write their narrative, the story their CV tells of their journey to the place they are now. It has to be current and show how they see themselves segueing into the business they want to join. Nobody expects them to be the finished article at this stage, but they want them to show they can bring a fresh approach, a curious mind and a willingness to learn, be agile and adapt. An interest in the use of technology in the legal sector is bound to show a contemporary approach and a keen eye on the future."
As for what students look for in firms, Carter notes that students place importance on an organisation's ESG (environmental, social and governance) credentials, and on its approach to EDI (equality, diversity and inclusion), tending to prefer a structure where there is inclusivity and where the values of ESG and EDI are lived by the organisation.
Finally, she wants students to know that those further on in their careers acknowledge that these are challenging times, and want to show encouragement, support and solidarity to the generation coming up. The pandemic was tough, leaving the EU has created uncertainty, and there are big environmental and economic challenges as well as changes in the examination and qualification process.
She says: "If this is the career you want, then press on, put one foot in front of the other and be a part of the movement that will take us through. The world doesn't run smoothly, and those investing in the start of their careers at this time should know they are not alone. It is incumbent on those of us who have had our careers in the City to say we have all been through periods where there were big bumps in the road and difficult challenges, and we understand. There is always a way forward and there will be opportunities alongside those challenges".
Caroline Carter will be speaking at 'Secrets to Success London — with Goodwin Procter, Fried Frank, Reed Smith, RPC and ULaw', an IN-PERSON student event taking place this Thursday at ULaw's Moorgate campus in London. This event is now fully booked.
About Legal Cheek Careers posts.