Legal Cheek Careers speaks to barrister turned ULaw human rights and education academic, Niall Carlin, about how to get a foot into this highly competitive and challenging, but extremely rewarding, world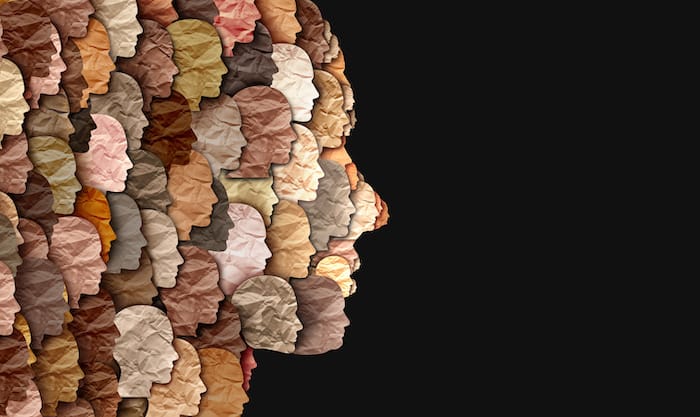 It's a term that we all think we understand. But what does "human rights law" mean? Martin Luther King believes: "injustice anywhere is a threat to justice everywhere." Peter Benenson, founder of Amnesty International, said: "The candle burns not for us, but for all those whom we failed to rescue from prison, who were shot on the way to prison, who were tortured, who were kidnapped, who 'disappeared'. That's what the candle is for."
One thing's for sure, anyone keen to become the next Ben Emerson QC, founder of leading human rights chambers, Matrix and the man who practically wrote the UK's Human Rights Act 1998, has to work extremely hard for, compared with other specialist niche areas, lower remuneration, at least in the early years.
The University of Law's Niall Carlin qualified and practised as a barrister specialising in crime which fits naturally with human rights work. He agrees it's hard to break into the specialism, and the competition is tough. He says: "It's not just about academic capabilities and qualifications. It's also about your CV, which needs to prove that you are committed to human rights."
Carlin took a circuitous route before finding the right chambers: "I was lucky enough to be selected for an internship with a UK/ US charitable organisation called Amicus ALJ, working for a law firm conducting US death row cases. I had a range of responsibilities for a great law firm in Texas that represented indigent defendants who'd been sentenced to execution."
Kim Kardashian promotes anti-death penalty practices and is now a vocal qualified lawyer in California, as well as being a global superstar and influencer. "Whatever you think of the show, it's great that she's promoting this cause," Carlin says.
How stressful is that kind of work then? "Yes, quite demanding, especially emotionally, at times. Legal teams pore over thousands of pages of evidence, transcripts, trying to find items that the police did not initially disclose, to find a chink, a ray of light, a legal argument that might lead a judge somewhere to convert the sentence."
Students are taught the basics on the LLB. Many go on to do a masters with a strong human rights angle. But what kind of work, day-to-day, are we talking about as a civil liberties barrister or solicitor? Carlin tells us:
"The Human Rights Act and the European equivalent, the European Convention (ECHR) impacts on many types of law: family, employment, criminal. It's central to criminal law of course: fair trial and Article 6. But ideally you need get a training contract or pupillage at one of the specialist firms or chambers — mostly in London but some in other big cities too."
He adds: "Practice areas can include immigration and asylum, actions against the police, inquests and deaths in custody and prisoners' rights. Right now, those interested will have been avidly following the Grenfell inquest."
While some of the bigger corporate firms give monetary and pro bono assistance to Amicus ALJ and other similar organisations like Reprieve, you won't get a full-time caseload as a trainee and can't specialise.
Amicus are always looking for UK law graduate interns to travel to the United States to help death penalty litigation law firms and volunteers generally — Amicus-alj.org — and it's a good place to start to gain the experience you need to get a job in human rights law. "You could also volunteer at a local law centre or citizens advice office. Or an immigration law centre. I cannot stress how important it is to show you are committed to human rights related work. ULaw have an excellent employability team who give lots of advice to aspiring civil liberties lawyers — it's very popular. Every day is different that's also what they are attracted to."
So, who are Carlin's most inspirational lawyers: who would he have for his fantasy dinner party? "Ahhh — well that would have to be Barack Obama, Abe Lincoln, Atticus Finch (To Kill a Mockingbird), Mahatma Gandhi, Amal Clooney, and UK super lawyer Geoffrey Robertson QC," he says. "They are all inspirational and have been instrumental in the huge steps forward we've made in the world for the better. Gandhi was a vegetarian, so meat is off the menu."
While Carlin worries about the future, changes to the Human Rights Act, a Bill of Rights that's on the horizon, he is extremely positive.
"We won't move too far away from the ECHR: after all Winston Churchill called for its creation", he says. "We have some of the world's best human rights lawyers here in the UK. Some people may say it's badly paid and compared with the City firms, it could be. But what you get back is interesting, exciting work and job satisfaction. If you're interested in getting involved and making a difference to the lives of others less well-off and in sometimes dire life and death situations, or helping families get answers about the death of their loved ones, you can get involved now at university: mini pupillages, shadowing barristers, work experience, volunteering at Amicus ALJ."
Niall Carlin will be speaking at 'How to become a human rights lawyer — with Bindmans, Cornerstone Barristers and ULaw', a virtual student event taking place tomorrow (Tuesday 19 July). You can apply for one of the final few (and free) places to attend the event now.
About Legal Cheek Careers posts.