A panel of legal technology experts go beyond the buzzwords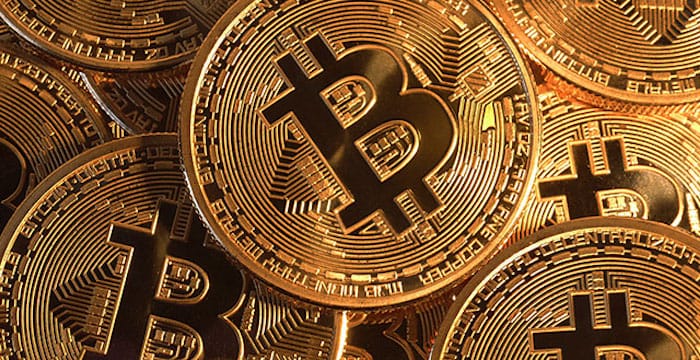 Bitcoin, blockchain and cybersecurity are all making headlines — but what does this mean for future lawyers? At our latest event, 'Secrets to Success: legal tech edition' run in partnership with The University of Law, a panel of experts shared their thoughts. Here are their best bits.
Cybersecurity: protecting the clients' data
The shift to remote working last year in response to the pandemic amplified an already mounting concern within the legal profession: cybersecurity.
Often described as the 'soft underbelly' of professional services, law firms hold colossal amounts of confidential and often market sensitive information about clients which, if unprotected, is vulnerable to being exploited by cybercriminals. "If the market knew what some of our clients were doing, by way of disputes or potential M&A, then that would have a significant impact on people's ability to trade — which is why law firms take this so seriously," Pinsent Masons partner David Halliwell told an audience of nearly 600 students.
So, with lawyers in lockdown working beyond the confines of brick-and-mortar offices, law firms have had to figure out how to make privileged data accessible online — and fast. One solution has been cloud-based computing, which allows lawyers in different locations to collaborate on projects and share sensitive information online. This is a relatively new concept for law firms, explained Joe Cohen, a practice development and innovation manager at Dentons.
Typically offering these cloud-based systems are legal technology businesses. Cybersecurity is important for them too. "Legal tech is generally quite a crowded market — there's lots of companies vying for law firms' business and trying to become their main providers," said Laura Sanders, a legal technology manager at DWF. "Something like strong data protection is a given. If they can't adhere to certain data protection standards then law firms just won't consider them."
As such, law firms will often conduct a lengthy procurement process involving heavy due diligence into potential cloud suppliers, to ensure their privacy concerns are met before any client data is actually put into a platform, Sanders added.
There is a common misconception, however, about how data is stolen. "When people talk about cybersecurity, they imagine the film version of it," said Halliwell. Scenarios that involve someone sneaking into a building through the backdoor, then hacking into the system from a dark room where they quickly crack the password are "probably not the reality". More likely, he said, is through 'smishing', where you receive a spam text message containing a malicious link, that once clicked on, can hack private information; or finding a random USB on the floor, which if you stick into your laptop will download a virus. In the news, look no further than the recent Microsoft Exchange hack, which saw hackers attack holes in the email server.
David Halliwell, partner at @PMgrads, explains how law firms aim to protect themselves against cybersecurity attacks #LCCareers pic.twitter.com/dn8u9Y3Z1X

— Legal Cheek (@legalcheek) May 7, 2021
Despite the new challenges which technology presents, doing things digitally can actually be safer than in-person, said Sanders. For example, the panel recalled cases of lawyers accidentally leaving their phones, laptops and paper bundles behind in taxis and trains, and putting clients' sensitive data at risk. "That's why we're focusing on behaviour as much as physical [security] infrastructure," said Halliwell.
Beware of the Bitcoin-buzz
Move over Brexit, there's a new B-word in town: Bitcoin. The digital currency, which was created by an unknown inventor, recently made headlines yet again after the value of a single coin soared to a record high of over $60,000 (£45,400).
Although enthusiasts, including Tesla's outspoken CEO Elon Musk, describe crypto as the cash of the future, there's reasons to be weary of the Bitcoin-buzz. "I see Bitcoin as just a simple asset, not really a means to an end," said Cohen. He pointed to the coin's scalability problem: it's just too slow at processing transactions. Whereas traditional payment service Visa handles 1,700 transactions per second, Bitcoin can only process up to seven. Then there's Bitcoin's high transaction fees which are a big turn off to those wanting to make micropayments. Other than for big transactions, Bitcoin is unlikely to make it into mainstream finance, but another cryptocurrency eventually could, said Cohen. He told the audience:
"I think it's famous because it was the first one, it's got limited supply and there's a lot of hype. So, it's an asset in and of itself, but I don't think the mechanism is going to stand the test of time for that particular one."
Aspiring lawyers need to separate Bitcoin from blockchain, the distributed and decentralised database technology which makes the cryptocurrency possible. "That's much more important than where crypto is actually going," said Mike Butler, tutor and member of ULaw's tech research academy ULTRA. Other applications that could create new opportunities for lawyers, for example, span from blockchain-based syndicated loans to digital certificates that prove who actually owns an asset — whether it's real estate or really valuable artwork.
Failure to make this distinction is arguably one of the reasons why blockchain is yet to fully take off, added Halliwell. Another drawback is the staggering amount of electricity currently required to power a blockchain system — a sticky point for many businesses hoping to reduce their energy consumption as part of a wider sustainability push.
Lawtech: who wins the race for ultimate efficiency?
Looking ahead, the panel then considered what element of new technology offers the most potential for law firms to boost efficiency.
Halliwell cited the efficiency incentives of remote working. Living in Warwickshire, it normally takes him one hour to get to Pinsent Masons' Birmingham office, and two hours if he's travelling to their London HQ. Now, thanks to video conferencing tech, Halliwell, and many other commuting lawyers, can get that time back. "We've only scratched the surface in what remote working can deliver," he said.
Such savings, however, can be eaten into by the time taken to collaborate virtually, which often isn't as easy as "being able to nip over to someone's office to ask a quick question", said Sanders. Not yet convinced that remote working makes lawyers more productive, she went for AI-powered document review technology, which can massively speed-up lengthy due diligence processes in transactional work.
The time-saving potential of AI platforms, however, depends on the structure of the law firms using them, added Cohen. Large commercial outfits specialising in corporate and finance deals will see more benefits than firms with a broader practice.
One type of technology that could impact the entire profession is work allocation tools, according to Cohen. Part of the traditional law firm model is that individual partners will build relationships with individual trainees and associates, to whom they will repeatedly give work to. This can result in unfair distribution of tasks, meaning some lawyers miss out on interesting work and opportunities. Allocation software instead allows law firms to instead assign tasks based on expertise, experience and work capacity, resulting in a "more well-rounded experienced department", Cohen added.
According to Butler, lawyers hoping to transform the profession should ask themselves: if they were designing the system from scratch, what would it look like? "The client has a legal need — what's the best way of meeting it?" he said. This 'blank sheet' approach, popularised by legal futurist Richard Susskind, offers "huge potential" for those entering law, he concluded.
We're live at our latest student event, 'Secrets to Success: legal tech edition', run in partnership with @UniversityofLaw, and featuring lawtech experts from @DWF_Graduate, @Dentons and @PMgrads. Here's what's on the agenda ⬇️ pic.twitter.com/Oic9F9CGqD

— Legal Cheek (@legalcheek) February 25, 2021
About Legal Cheek Careers posts.