Ahead of our 'Innovation and the law' event on Wednesday in Reading, ULaw campus dean Sarah Pooley reveals how it's long been a feature of legal practice and what it now means for future lawyers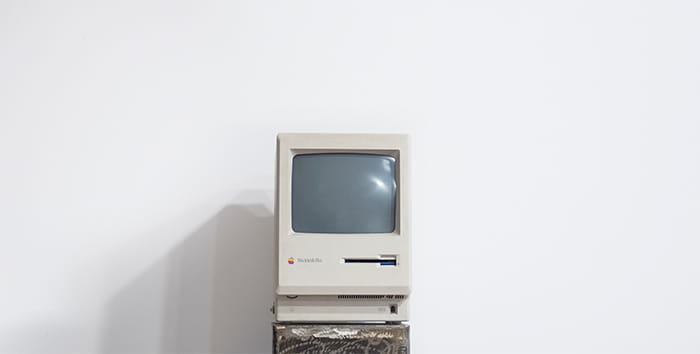 When Sarah Pooley switched from history to law in 1991, looking for a "profession, not just a job", in some ways legal practice didn't look too dissimilar from today: the recession that followed the booming 1980s meant that finding an article clerkship (later re-branding as training contracts) was just as competitive as now. In many ways too life as a Slaughter and May lawyer as Pooley was, had similar themes: "It was a very hardworking culture and the hours were quite long. But, as is the case now, the rewards were high — both in terms of personal satisfaction and personal remuneration," she reveals.
Unbeknownst to Pooley at the time, working practices for lawyers and firms were about to undergo a period of profound change. "When I first arrived at Slaughter and May, I would dictate letters that a legal secretary would then type up," recalls Pooley, who later qualified in 1995. Soon enough, this archaic method was abandoned in favour of a new disruptor: the personal computer (PC). "Hugely bulky, like an old television set almost", the PC redistributed administrative tasks among the magic circle outfit. "Fee earners, like myself, were encouraged to do their own word processing. I remember thinking, "The days of the legal secretary could be numbered," Pooley says. While inevitably divisive among the more traditional lawyers — whom likely "took a good while to change over, or possibly retired before it became necessary to do so" — most lawyers, like Pooley, embraced this new-found independence.

Throughout the decade, traditional legal practice was rewired. Before online legal databases came into play in the late-1990s, lawyers heavily relied upon hard copy to conduct legal research. As an articled clerk, Pooley recalls often visiting the firm's library to peruse printed volumes of Halsbury's Laws, a legal encyclopaedia, and the monthly updated 'noter-up' to see if anything had changed. Although Pooley was well-equipped with research skills, having studied history at the University of Sheffield and later at Cambridge University, it was a laborious task — one that computers now "bear the brunt" of.
Means of communication, too, received a drastic update. Traditionally, clients were spoken to by means of a letter or over the telephone (but the latter was, of course, actually physically connected to an associate's office desk); if a partner wanted to contact you, they would send across a hard copy memo.
Compared with today's tech, the innovations of the 1990s hardly feel like innovations at all (when quizzed about the tech-on-hand at the magic circle firm at that time, Pooley quips: "What tech?"). Today's science fiction-esque talk of machine learning, automation and artificial intelligence (AI) was then regarded as exactly that: science fiction.
And yet, during this period of rapid refresh the drive towards PCs and online research tools was designed with much the same purpose as now: freeing lawyers of basic and repetitive office drudgery, saving time and so saving costs. These basic changes relied on the same definition of innovation, Pooley says. No different from today's magic circle, firms were asking themselves, 'How can we save money, quicken work processes to save time and become more competitive?'
Of course, tech has its negatives such as over-connectedness. Back in the day, "once you left work you didn't expect to be readily contacted. Clients couldn't easily reach you at home as they can now," Pooley remarks. The subsequent arrival of, albeit "relatively embryonic", mobile phones and email signalled this era's end — unwittingly paving the way for today's 24/7 hour connected-working culture. Today's lawyers grapple with the drawbacks of the digital age — especially the blurred line between 'work' and 'life'.
Indeed, it's easy to reminisce about simpler times. Asked if a lawyer's day-to-day life has taken a turn for the worse, Pooley disagrees. "What you lose on the one hand, you gain on the other," she says. Sure, today's tech can make switching off from work a difficult task. At the same time, connected working offers lawyers flexibility and has forced the profession to have an open conversation about mental health.
In 1997, missing the challenge of academia, Pooley joined the College of Law (now The University of Law) bringing valuable practical experience into her business law classes. Although different to working in the magic circle, her new job teaching students shared similarities with the rigours of client service. "Spending the duration of a two-hour workshop performing in front of 20 students, with everyone counting on you, listening to you, hanging on your every word, it can be mentally and physically tiring," Pooley says. And yet, she adds, "helping students reach their full potential is a very rewarding job to have."
Over twenty years later, Pooley now heads up ULaw's Guildford and Reading campuses as dean — and hasn't looked back. Central to her role is preparing aspiring solicitors for the increasingly tech-savvy profession — whether it be through vocational tech-focused programmes or extra-curricular opportunities allowing students to speak with lawyers and hear "right from the horse's mouth" about lawtech in practice.
This begs the question, is the profile of the ideal candidate radically changing? Pooley doesn't think so. Although City law firms compete in the lawtech race, with regional firms not far behind, legal practice is ultimately still a client service industry that demands knowledge of the law, interpersonal relationships and the ability to communicate — on paper and in person, Pooley says. Tech serves to support and supplement, rather than replace, the modern lawyer she adds.
That said, lawyers-to-be must get with the latest tech trends if they hope to stand out. According to Pooley, this means going beyond using online legal databases and touch-typing with ease — skills familiar to even the most inexperienced digital native law student. But can you impress employers by speaking authoritatively on lawtech? Do you know your robotic process automation from your virtual assistants, your connected working from your case management software? As Pooley puts it:
"Be aware what you're entering into. You're entering into a legal profession at a time of change, so you need to be aware of that and how it will impact the role. Law firms are interested in candidates that understand legal innovation and might want to get involved in their innovation hubs, not to code but to work with tech specialists to develop new innovations."
Sarah Pooley will be speaking alongside lawyers from Osborne Clarke, Shoosmiths and Blandy & Blandy at Wednesday's 'Innovation and the law' event, at The University of Law in Reading. You can apply for one of the final few places to attend the event, which is free, now.