From employee networks to bring your dog to work days, Slaughter and May partner Gayathri Kamalanathan explains how this top law firm is focused on building a more inclusive work environment for all staff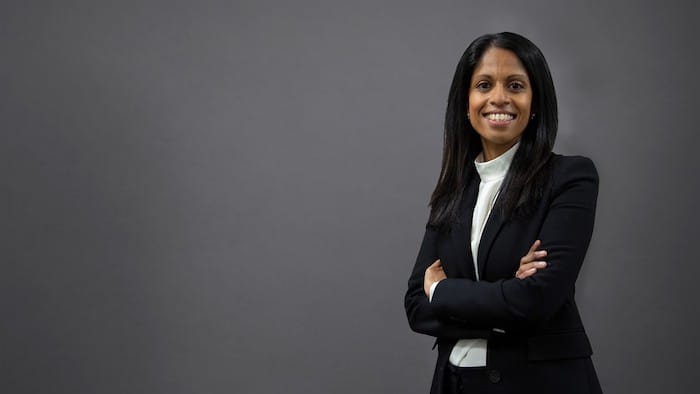 "We have a collective responsibility for diversity and inclusion, so that it's part of the fabric of the firm rather than the focus of just a few people," says Slaughter and May investigations and disputes partner Gayathri Kamalanathan.
As co-chair of the firm's Race Fairness group as well as a member of the firm's Recruitment Strategy Committee (among other roles), Kamalanathan plays a lead role in promoting diversity and inclusion (D&I), and says the partnership wants a "laser sharp focus on this, across all levels at the firm and all practice groups". In particular, she emphasises the value of initiatives being championed by those who do not come from diverse backgrounds as well as those who do. Moreover, having the backing of a partner is important. Accountability for diversity and inclusion sits with the senior leadership team, with nominated partners taking the lead. The firm's senior partner leads on social mobility, the managing partner on race and ethnicity and the COO on all aspects of D&I.
"I come from a diverse background and I have found role models and D&I initiatives, in particular mentoring, hugely valuable in my own career," says Kamalanathan. "I am keen to help others, and role modelling is a critical part of that."
The firm has nine active internal diversity networks run by employees all with partner sponsorship. Kamalanathan is the sponsoring partner for DIVERSE (celebrating ethnic, racial and social diversity), which recently hosted a talk by an ambassador from Notting Hill Carnival. Its other networks are Empowered (disability and health), Family Network, GEN (promoting gender equality and equal opportunities for people of all gender identities), PRISM (LGBTQ+), Thrive (mental health and wellbeing), J-Net (Jewish Network), Muslim Network and Christian Network.
Wellbeing has risen up the agenda for many firms since the pandemic leading to a rethink in attitudes about working life, and last year, Slaughter and May began a flexible working pilot with which the firm "aims to test new and sustainable ways of working so lawyers are supported in doing their work, delivering value to clients, developing their careers, and managing their work-life balance". The pilot allows associates to choose from three options: job share (two associates split a role across three working days); term time working (pre-agreed blocks of time out of the office across the year); and matter-based working (a block of time taken off after a matter closes).
Kamalanathan says: "We are very focused on flexibility and wellbeing, particularly post-pandemic. We want to make sure we strike the right balance to maintain our esprit de corps."
Another wellbeing initiative being trialled is Slaughter and May's monthly Bring Your Dog to Work Day. This has proved popular, with the arrival of people's pets lowering stress levels and keeping everyone amused.
Kamalanathan joined the firm as a partner in 2021, having worked in-house for more than a decade, as head of group litigation and enforcement at Danske Bank in Copenhagen, and UK head of litigation and regulatory enforcement at Deutsche Bank. Before that, she was at Freshfields for almost 10 years.
So, what led her to join Slaughter and May?
"I was a client of the firm for many years and had seen its collegiate culture and client service close up, so it seemed a natural fit. The firm has no billable hours targets and a "lockstep" approach to pay at all levels which is really positive in driving collaboration. I was also attracted by the firm's multi-specialist approach, particularly having spent time in-house where I had done a very broad range of work — our way of thinking and working isn't silo-ed and that is also important in supporting a diverse and inclusive environment."
Kamalanathan leads complex domestic and cross-border investigations and litigation, with a focus on the financial sector given her experience at global banks. Investigations can take anything from a few weeks to a few years to conclude, depending on the client, the issues at stake and whether a regulatory body is involved.
She shares what makes a good investigation and disputes lawyer. "One important quality is to be very inquisitive as a lot of the work involves following the facts, taking a forensic approach and questioning what you have been told. That's the part of an investigation that I really enjoy," she says. "You also need to enjoy getting to get to grips with areas that might be new to you, for example, it may be a technical IT issue or a very specific and complex financial product. Whatever it is, you need to have a deep understanding of the issues from your client's perspective."
"As a disputes and investigations lawyer, you are helping to solve a problem, and there may be sensitive issues associated with that — jobs may be at risk, there could be a reputational impact or major financial consequences. It is therefore also important to be empathetic and put yourself in the shoes of your client when managing the investigation, whilst also remaining objective and asking difficult questions when needed."
Gayathri Kamalanathan will be speaking at 'What does a world of difference look like? With Slaughter and May', a virtual student event taking place on Thursday, 22 September. Apply for a place now.
About Legal Cheek Careers posts.