Showing you know who they are and what they do, and having your clear reasons for applying, is vital to success, says ULaw careers consultant John McKeown, ahead of his appearance at next week's in-person event in Manchester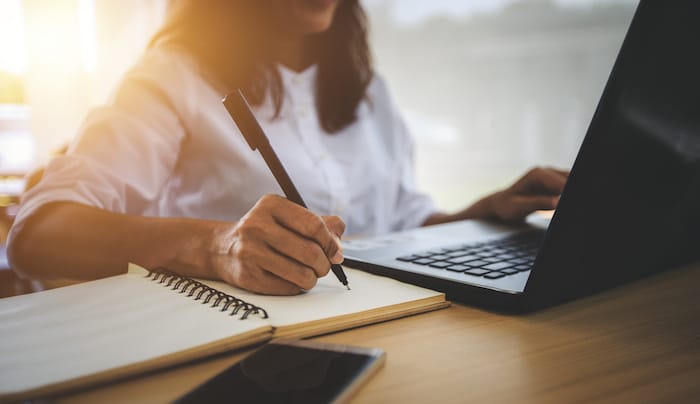 Next month Legal Cheek heads to Manchester for the next in our series of in-person 'Secrets to Success' student events, run in partnership with The University of Law (ULaw).
The event features lawyers from a mix of law firms in the region, including Magic Circle, international and regional firms, plus ULaw careers consultant, John McKeown.
We caught up with McKeown ahead of the event, at which he'll be speaking, to find out more about the Manchester legal market, his background in careers advisory and what brought him to ULaw, as well as advice to those about to embark on training contract applications.
You've been working in careers for more than 18 years, where did your interest in legal careers begin?
I've worked in a range of different roles with the careers world since I first qualified, but particularly enjoyed working with adults and the higher education sector. I was tempted to pursue a legal career myself after leaving university many years ago, so putting together my interests in the two areas felt like a natural step when the opportunity came up.

Could you briefly tell us about your role at ULaw?
I'm based at the Manchester campus, but work with students from across the university. The students I work with at Manchester are mainly those studying law, but I also take the lead in supporting the careers and employability education of students on our policing and criminology courses at a number of other campuses. My work covering both mainly involves delivering one-to-one interviews, class tutorials, online webinars and workshops, producing resources, organising guest speakers and careers fairs.
What advice would you give to an aspiring lawyer about to embark on training contract applications and interviews?
Try to have a focused approach. Each year we speak to students who are disheartened because they haven't been successful with their applications even though they've put in a lot of effort. But, when we look at the approach they've taken, they have usually made a large number of quite generic applications, rather than a smaller number of really focused submissions. Doing your homework on the firms; showing you know who they are and what they do and having your clear reasons for applying, is vital to succeeding in the application and the interview.
You'll be speaking at next month's in-person event, 'Secrets to Success Manchester'. We have a mix of firms represented on the panel, including Magic Circle, international and regional firms. In your experience how has the Manchester legal market evolved over the years and where do you see it heading?
Manchester has evolved into the second biggest legal hub in the country after London, which has been a real positive for the city. The majority of major national firms have chosen Manchester to set up their northern operations, alongside investment from global firms such as Freshfields meaning the aspiring lawyers no longer have to go to London if they want to work for high-profile firms. Legal recruitment is rising year-on-year and salaries have risen alongside this, so I can only see it continuing to thrive.
What commercial trends do aspiring lawyers need to know about at the moment?
The main commercial issues would be the Russia-Ukraine situation, the economy and impending recession.
What skills are the most important to demonstrate in training contract applications and interviews?
Communication skills, both verbally and in writing; people skills, in terms of being a strong team player and the skill to build excellent relationships with clients; time-management and the ability to work to deadlines; integrity; self-confidence and commercial awareness.
If you weren't doing what you're doing now, what would you do, and why?
Maybe working as a solicitor! Probably in a sector like immigration or employment.
John McKeown will be speaking at 'Secrets to Success Manchester ­– with Freshfields, Pinsent Masons, Clyde & Co, Express Solicitors and ULaw', an in-person student event taking place on Thursday 6 July. You can apply to attend the event, which is free, now.
About Legal Cheek Careers posts.