Legal Cheek Careers sits down with Mills & Reeve sustainability manager Jessica Wilkes-Ball to discuss the rise of ESG up the corporate agenda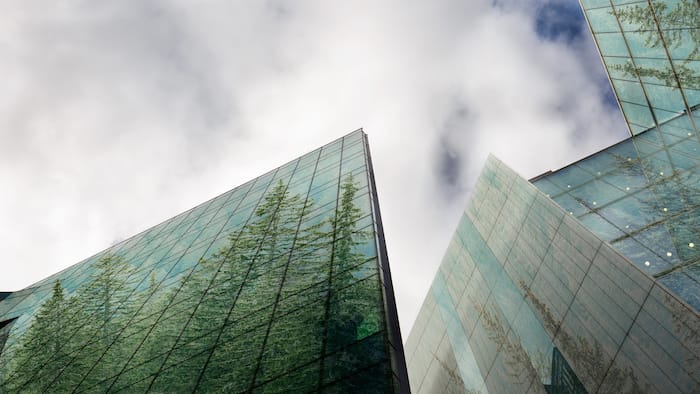 "When I found out I was going to be a mum, I decided that I wanted to make the world a better place," says Mills & Reeve sustainability manager Jessica Wilkes-Ball. "It is then I realised that pursuing ESG was my calling."
Wilkes-Ball joined the firm's Environmental Social and Governance (ESG) management team in January this year, having previously spent nine years working in Corporate Social Responsibility (CSR) for a professional services firm. Realising that CSR was rapidly aligning with ESG, moving into this space was "a natural crossover" for her.
The work is far ranging and varied, according to Wilkes-Ball. One day she can find herself analysing spreadsheets relating to the firm's carbon emissions, while the next she might be supporting colleagues with diversity and inclusion related activities to ensure the firm attracts and supports the very best legal talent, whilst simultaneously aligning with the firm's wider ESG strategic aims.

ESG has quickly risen to the top of law firms' agendas — and at Mills & Reeve it's no different. This development is in part due to the increasing regulatory scrutiny on law firms, such as the upcoming reporting requirements for climate-related financial disclosure regulations. "Financial services firms are much further on their sustainability journeys compared to law firms," Wilkes-Ball tells Legal Cheek Careers. "But since law firms are to be classed as large businesses, they need to be putting in place the right foundations to prepare for new sustainability-related regulations." To win work from environmentally conscious clients, a law firm has to have real, achievable sustainability targets based on scientific analysis.
The wide scope of ESG means law firms have plenty to do. Business travel is another hot topic, according to Wilkes-Ball, who says:
"I don't want people to stop traveling. I just want them to make better choices. If you're going to see a client abroad, then try to club four or five meetings together. Also ask yourself, 'Is this what the client really wants or would a virtual call work just as well?'."
Wilkes-Ball stresses that lawyers must also explore alternative options of daily commuting, such as Liftshare (the UK's largest car sharing networking) and cycle-to-work schemes. A big part of her job is to take note of the "granular data" and being mindful about opportunities to save energy while also reducing costs.
It is an exciting time for Mills & Reeve on this front. "We have been around since 1880 and we have advised clients on all kinds of issues," she says, "but this is the first time that we have turned the lens internally". Things are moving quite quickly too. The firm, like many others, has committed to be net zero by 2050 and is following science based targets. They have also made some low-level changes, such as replacing single use coffee cups and working with Mobility Ways to promote sustainable travel choices among employees. There is support in the form of Neil Pearson, partner and head of ESG and Social Value, who helps identify, implement and measure metrics to assess and improve the firm's ESG performance.
With the pace of change being so rapid and ESG becoming front and centre for law firms, this can only open up more lucrative opportunities for lawyers across a wider range of practice groups.
Changing ESG frameworks mean clients want advice on new ways of doing things, especially in areas such as construction, real estate and food and agribusiness. It is always a good idea to get a good grasp on your basics or "get geared up with the lingo", as Wilkes-Ball puts it. Watching YouTube, reading sustainability reports of firms and listening to the new Mills & Reeve Talking ESG podcast (see embed below) are all good ways of doing this. "When you're talking to the client, add that value. This is what will differentiate you in the profession," she explains.
"There's a lot you can do as a trainee too," according to Wilkes-Ball. "There are opportunities to get involved with the firm's innovation teams and there are so many avenues to change your career trajectory within the firm," she tells us. "Law isn't just about advising on the law."
About Legal Cheek Careers posts.