With 5RB's Christina Michalos, Howard Kennedy's Mark Stephens, RPC's Joshua Charalambous, Wiggin's Ross Sylvester and ULaw's Peter Goodchild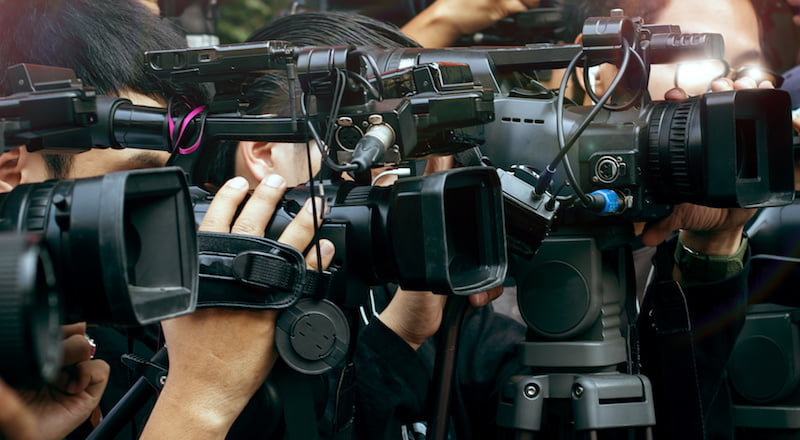 On the evening of Thursday 12 July Legal Cheek is holding a free event for students interested in media and sports law.
Offering advice will be some of the country's leading lawyers specialising across these practice areas, including 5RB media and sports law barrister Christina Michalos, Howard Kennedy sports and media lawyer Mark Stephens, Wiggin head of sports law Ross Sylvester, ULaw associate professor Peter Goodchild, who specialised in IP, new media and data protection as a solicitor at firms including Slaughter and May, and Joshua Charalambous, an associate in RPC's commercial, IP, technology and media group.
The quintet will answer students' questions in a Question Time-style panel discussion running from 6pm to 7:15pm, hosted by ULaw, but open to all students, at its Bloomsbury campus.
Between them the speakers have acted for some very big name clients, including Associated Newspapers, Sky, David Beckham and Manchester United. They will share their war stories, offer advice on how to obtain training contracts and pupillages in this area, and answer students' questions in a Question Time-style panel discussion. Afterwards there will be an opportunity to chat informally over drinks and nibbles.
Apply to attend. You'll be asked to submit a CV and two questions for the panel.
ABOUT THE SPEAKERS
Christina Michalos

Christina Michalos is a leading specialist in privacy; media & entertainment law (including data protection and freedom of information); soft intellectual property; and sports law. She is known as a leading practitioner in image rights work and is the author of The Law of Photography and Digital Images (Sweet & Maxwell, 2004). She has a particular interest and expertise in issues arising from internet user generated content and social networking sites.
Her high profile work includes: acting for the Met Police in the Leveson Inquiry (phone hacking); counsel for the successful Claimant in Clift v Slough Borough Council (jury trial & Court of Appeal) a leading decision on Article 8 and qualified privilege; AW v Holland (privacy injunction & committal application for breaches on Facebook & Twitter); advising the Met Police regarding internet & Facebook issues arising from the Baby P case; acting for the Department of Health before the Information Tribunal in response to the Pro Life Alliance's FOIA request for abortion statistices; and acting for Associated Newspapers Ltd in the copyright and privacy claim brought by HRH the Prince of Wales and heard before Blackburne J.
Mark Stephens

Mark Stephens is one of the highest profile media and sports lawyers in the UK. He specialises in international, appellate and complex litigation, constitutional, human rights, IP, media & regulatory work, defamation, privacy, media, art and cultural property, data protection and freedom of information, intellectual property and international arbitration. His clients have included The Wall Street Journal, Mike Tyson and David Beckham.
He has created a niche in international comparative media law and regulation. His expertise also covers specialisms in creative arts & cultural industries, human rights, judicial review, complex commercial litigation, intellectual property law, Privy Council cases — Ultimate Appeal Court for parts of the Commonwealth, as well as regulatory cases & inquiries. Mark is also extremely active in many other areas having been appointed by the Foreign Secretary to the FCO Free Expression advisory board and the Lord Chancellor to be a Champion for the Community Legal Service.
Ross Sylvester

Ross Sylvester is a partner in the content distribution and transmission group and head of Wiggin's sport group. He acts for a number of leading broadcasters, distribution platforms and blue chip media businesses; providing advice in relation to the distribution of channels and programming via traditional broadcast means such as satellite, cable and DTT and the exploitation of content across more nascent internet and mobile platforms. Ross has also developed a particular specialism in relation to the creation, acquisition and exploitation of sports media and data rights.
In addition, he advises on the end-to-end chain of transmission, negotiating arrangements with the technical service providers who provide the processes, infrastructure and delivery systems for the distribution of channels and content as well as with the sales houses and media agencies who sell the advertising around this content.
Peter Goodchild

Peter Goodchild is the programme lead at the University of Law for the Graduate LLB. After practising as a commercial IP and tech lawyer, he started teaching in 2000, and has taught, run and designed courses across GDL, LLB and LPC since. He runs the Tech Forum on the Bloomsbury Campus.
Joshua Charalambous
Joshua Charalambous is an associate in RPC's commercial, IP, technology and media group. This diverse range of work sees him act for clients in a variety of sectors including sport, FMCG, retail, technology, insurance, and pharmaceutical/life sciences. He has authored a number of articles for LawInSport and Sweet & Maxwell's Entertainment Law Review on legal issues in sport and IP.