Lawyers from Addleshaw Goddard's Leeds office make the case for starting your career in the North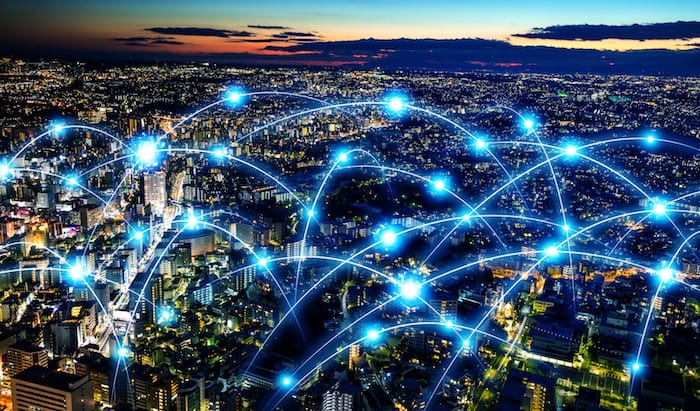 One of the first thing to strike visitors to Leeds and other big Northern cities at the moment is the number of cranes dotting the skyline. As a wave of regeneration sweeps the country, certainly London isn't the only place where there are exciting opportunities for the next generation of lawyers.
We gathered four Leeds-based Addleshaw Goddard lawyers to discuss life in the fastest growing legal centre in the UK since the 2008 financial crisis and the fastest growing tech hub in the North.
1. You still get to work on international deals
"I'd say that 75% of the deals we work on have an international element", managing associate Carly Gulliver told the audience. "We have a very international deal flow". Originally from Kent, Gulliver, who has a keen digital sector focus, has based her entire professional career in Leeds, owing to the quality of work and lifestyle offered in the North.
These days it doesn't vastly matter where you're physically doing the work. Working in the regional office of a big player like Addleshaw Goddard isn't like working for a regional firm: the lawyers win juicy work, and they have the flexibility and the technology to do it from wherever their desk happens to be.
One of those lawyers is infrastructure partner Anna Heaton, a former magic circle lawyer who escaped the capital around a decade ago. "The work that I do here is very similar to the kind of work that I was doing in London, she reflects. "The reason I came to Addleshaws was that it's the kind of place where you can still work for national and international clients".
Addleshaws colleague Amanda Davis says the same of her real estate work:
"We might be managing a project out of Leeds, but involving fee-earners in both Manchester and London. So geographically it doesn't make a huge amount of difference to us where that work is resourced from."
2. It's seriously well connected…
It's not particularly difficult to get down to London if you do need to meet a client there — indeed that journey time on the train is just two hours from central Leeds to Kings Cross. That will fall further as the HS2 rail project aims to slash journey times from to just 1 hour 20 minutes.
Heaton reckons that Leeds has "much better links with London than other regional cities do. A lot of people I know in Leeds spend a lot of time on the East Coast Mainline going down and doing work in London".
3. …and Northern Powerhouse Rail is coming
As well as the zippier north-south journeys promised by HS2, there's also a plan for Northern Powerhouse Rail to improve connections between the likes of Liverpool, Manchester, Leeds, Sheffield and Hull.
The business case for new and upgraded lines is pretty compelling. "For every £1 you put in you get £5 out, in terms of economic growth", Heaton says. "But that only happens if you have Northern Powerhouse Rail and HS2, because it's about keeping that link to the south" as well as making travel easier between major northern cities.
Realising the full potential of the Northern Powerhouse therefore depends on politics, as both projects are expensive and hence vulnerable to changes of government. But as trainee Andy Smith, an engineering graduate who was previously self-employed in the retail sector, told the audience, there's a strong argument for committing to them come what may.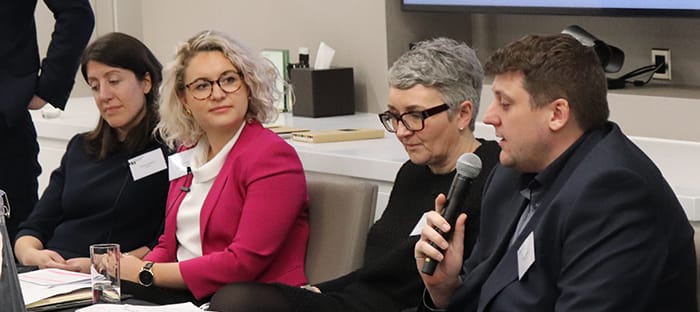 Asked about the possibility of a global recession in 2020, Smith pointed out that investment in infrastructure is one way of shoring the economy up in hard times. "The North can weather that storm by actually implementing HS2 and Northern Powerhouse Rail".
4. It's got Channel 4
Channel 4 have leased the Majestic building in central Leeds for a new HQ, and Davis worked on the deal. "They particularly wanted a local law firm to be representing them in that area", she remembers. "We know the developer, we know the land around it, so we had lots of insight for them".
Choosing Leeds in the first place was a bit of an upset: Birmingham and Manchester were the heavy favourites. It's another boost to a healthy local economy — one that our panel thinks can even withstand the dreaded B-word.
5. Brexit, Schmexit
There's a lot of chat about the potential for a global recession in 2020. Our panel can't tell the future, but were pretty confident that growth in Leeds and the wider north is set on solid foundations.
"What we are seeing is a more cautious and prudent approach from investors", Gulliver says. "Our clients who are making acquisitions and investments are gearing themselves up to be better protected. The current risks and uncertainties mean that there is more pressure on our clients to justify decisions and investments, so that means longer negotiations, enhanced due diligence and making sure that things are done properly".
What about Brexit? Heaton is willing to stick her head above the parapet on that one, saying there's a chance that Leeds as an internationally competitive city region could "flourish" amid the "opportunities" of Brexit. "I think we have to keep optimistic and focus on maximising our strengths rather than talking the economy down".
About Legal Cheek Careers posts.