Addleshaw Goddard lawyers discuss lawtech, Brexit and Indyref2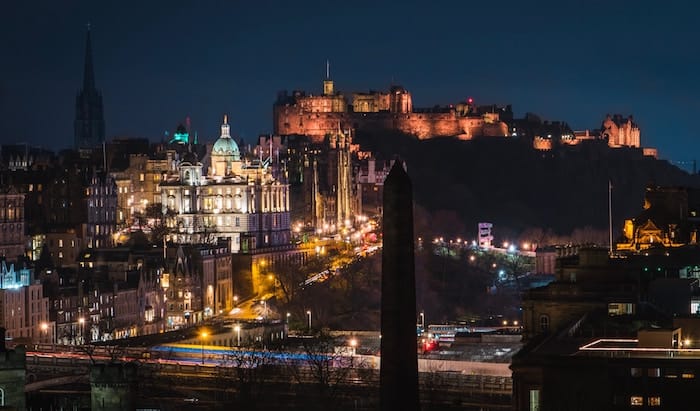 "Entrepreneurial, high-growth businesses love a bit of uncertainty", says Addleshaw Goddard partner Andy Ley. Which is a jolly good thing, because there's a lot of uncertainty plaguing the Scottish business community just at the minute.
If it weren't enough that the country is still humming and hawing about independence, there's also the minor issue of Brexit. Either way, Scotland is looking at coming out of a single market. Ley points out that, with most of Scottish exports heading to the rest of the UK, his clients would "probably choose the Union over the EU every time". But he adds that many Scottish businesses seem to think there's "no compelling economic case" for either Brexit or independence.
Ley was speaking on a recent Legal Cheek panel in Edinburgh, which saw Addleshaw Goddard solicitors discuss the burning issues affecting Scottish business — and what that means for wannabe solicitors seeking training contracts.
The good news is that budding Scots lawyers shouldn't panic about their career prospects even if there is a Brexit or indy-related downturn in the economy. Recently qualified Addleshaw Goddard solicitor Jenny McHattie says that "there's always opportunities for lawyers, no matter what the economy looks like".
Ley agrees, pointing out that although Addleshaw Goddard had to make tough decisions, including staff cuts, during the last recession, "we trimmed at the top, and we kept recruiting people in because you have to keep building your teams".
"Even if it goes badly, we should still be bringing trainees in", the corporate lawyer adds. "In fact, it's the best time to be investing in youth. That's what we've done consistently over the years". So don't send those applications to the recycle bin even if the proverbial does hit the fan in the next couple of years.
You can really impress your friends and family with the trivia you pick up at Legal Cheek talks. For instance, who knew that 40% of Scotch whisky exports go to France? But the USA is also an important market for this vital export earner, and President Trump — Scottish granny notwithstanding — has just slapped a 25% tariff on single malt Scotch.
Still, even here it's not all doom and gloom. Ley points out that blended whisky escapes the tariff, so the likes of Diageo will be raising a glass to the 45th President, as their blended whisky brands just became more competitive. "Maybe Trump likes Johnnie Walker", Ley jokes.
Less well-known than the old whisky is Scotland's increasing strength in the fintech industry. Deal-making associate Jamie Nellany has to stay on top of the shifting sands in this area, with major banking clients facing competition from the likes of Monzo, Starling and Revolut. The big question, he thinks, is whether these new entrants can gain significant market share and turn that into profit or whether they will struggle as the existing retail banks improve their digital offerings.
"These fintechs are facing a difficulty in that they can offer a great user experience, but they need to find ways of converting users into profits", Nellany points out. "The retail banks on the other hand have a well established and loyal customer base but they're not as agile and it's more difficult for them to offer the same level of user experience. It'll be interesting to see how that resolves itself".
Renewable energy is another hot topic round Edinburgh way, and here too the established players are wondering how to handle tech-enabled rivals. McHattie, though, thinks that in fact the existing oil and gas giants have a lot to offer the green revolution.
"People quite often paint the oil and gas companies as the villains when it comes to renewable energy, but actually they can be the leaders in the technology and research", she says. "Particularly looking at Aberdeen: there is a big focus on using technology across all sectors and how the oil and gas companies can overcome the changing landscape in their industry".
"Everyone talks about BP and the negatives, but in fact they're one of the biggest investors in renewables", Ley agrees. "It's going to need the big companies to keep pumping cash into it".
There was just time for some general careers advice, and an intriguing corrective to the notion that would-be commercial lawyers need to have nothing but mooting and banking internships on their CV.
"At uni, everything I did was related to the skiing club", McHattie recalls. Rather than trying to tailor your extracurriculars to your career, the best approach is simply to focus on "what you enjoy doing and what extracurriculars you think make you a more well-rounded person. A lot of being a lawyer is having good interpersonal skills, working with other people, interacting with your team and your clients and generally having the confidence in yourself to do all of that". Reassuring words, then, for those spending the best years of their life propping up the student bar.
About Legal Cheek Careers posts.