Ahead of Legal Cheek's Secrets to Success event in Manchester tomorrow, panellist Catherine Morgan, the Careers Centre Manager at The University of Law, gives her top tips for success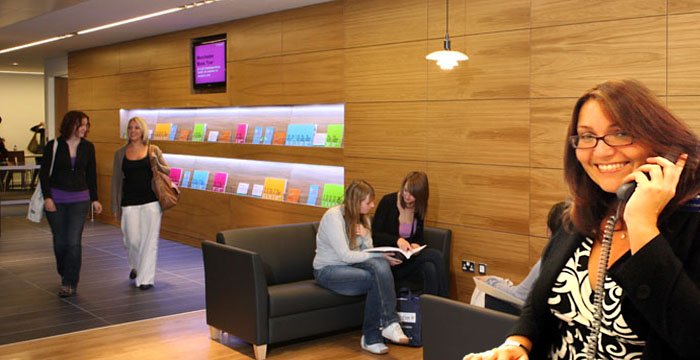 Catherine Morgan is the Careers Centre Manager at The University of Law in Manchester. Ahead of the second Legal Cheek Secrets to Success event — at which she will be speaking alongside lawyers from Berwin Leighton Paisner, Pinsent Masons, Fletchers and Exchange Chambers — Morgan reveals what eight years of experience has taught her about making a successful training contract application.
Be switched on to networking opportunities
Students have to be "a bit cheeky" when building their contact base and "switched on" to potential networking opportunities.
"I remember one student who had absolutely no work experience prior to starting her GDL with us. She managed to find a part-time job working behind the bar at a golf club where she got chatting to different lawyers and ended up securing three offers of work experience," Morgan, who advises first-year law students up to more mature career changers, recalls. The former solicitor explains:
"It's about taking advantage of any opportunity, however small, when it presents itself to you. Whether it's joining in on a conversation you've overheard between lawyers on a train [she knows students who have] or inviting a contact for a quick chat over coffee."
And if you can network your way into a job: "That's great as it shows you're an effective networker who can engage in business development for the firm."
Develop commercial awareness
Commercial awareness is key, and for those looking to hone their skills Morgan recommends reading the business section of newspapers, browsing legal journals or subscribing to online legal publications. It's useful to listen to Today on BBC Radio 4 or watch the business news. "If you dedicate time to doing one or more of these things every day, even if it's just to absorb the main headlines, you'll soon increase your general awareness and commercial understanding," she says. Another way would be to compete in student commercial awareness competitions.
Morgan finds it's often demonstrating you're commercially aware that students find most challenging. Her top tip is to "try weaving this throughout the application process and using every opportunity possible to flag up what you've learnt". Questions on the form such as 'tell us about a recent commercial issue that interests you' are not generic, as some might think. They are in fact very specific: "The firm wants you to focus on the types of deals their clients would be involved with, or that are related to the areas of law they practise as a firm," Morgan explains.
Many students lack confidence in the examples they provide as evidence for their commercial understanding and other competencies. "Have confidence in your experiences," she encourages, and use these to demonstrate your skills. "If you've managed to hold down a part-time job alongside study, that demonstrates skills in time-management, while being a carer for someone elderly demonstrates responsibility, while university society involvement gives you something to talk about in the extra-curricular activities section."
But it's not a case of throwing every example you can think of at your application. When choosing your examples, "think how these could benefit the firm and ultimately the client", she says.
Seek exposure
For students still unsure about which area of law they'd like to practise in, Morgan advises seeking early exposure to make an informed decision — something she knows too well having realised commercial property was far too "deskbound" for a "people-person" like herself. Morgan soon traded her assistant solicitor role at DWF for legal recruitment, before finding her "perfect" role at the University.
You might go about seeking this exposure through work experience, law firm vacation schemes or open days. Morgan recommends speaking to as many lawyers across different practice areas at networking events to gain insight first-hand.
Other ways to seek exposure include: joining practice area-specific organisations that offer free student membership for access to news and updates (Morgan recommends Resolution for those thinking about family law, visiting court or working pro bono for a law clinic). "These are the only ways you can be sure you're making the right decision," she says.
How to demonstrate these skills during the application process
You've developed your skills, now you need to show them off during the application and interview process. Now, it's paramount you use this opportunity to "demonstrate the synergy between yourself and your background with the firm and their values", says Morgan, who has over her years at ULaw reviewed many training contract applications. "That's how you convince the graduate recruitment team that you're the ideal candidate for their firm," she adds.
Tiptop spelling and grammar is an absolute must, as well as adhering to any word counts and ensuring you complete all compulsory questions asked. Before hitting send, Morgan thinks it's worth having someone proofread your application: "I'm constantly crossing out the multiple 'therefores' in students' applications!"
The final stage of the application process is usually an assessment centre. These typically involve a number of exercises designed to measure your competency for a trainee position. "Preparation is key to performing well on the day", says Morgan, who helps organise Lawyers' Den, a mock assessment centre workshop assessed by working lawyers. As soon as you leave the firm's premises, it's a good idea to "jot down what you did as well as any questions you were asked so that you don't forget".
If things don't work out, Morgan advises students to "be persistent with requests for feedback". If the firm has strict policies regarding feedback, she recommends reflecting on the experience with a friend or careers advisor because they can offer an objective view point.
It's also important not to get disheartened. Remember: "You won't be the right fit for every firm. If you send out ten applications, it's unlikely that you'll be successful at all ten because each firm has a different personality, ethos and feel, and look for different types of people — rejection is nothing personal". And if you only hear back from one or two of those ten: "That's still a commendable achievement in today's market. At the end of the day, you only need one training contract!"
Catherine Morgan will be speaking at our Secrets to Success event in Manchester on Thursday, alongside lawyers from BLP, Pinsent Masons, Fletchers and Exchange. Apply to attend.