Richard Youle, co-head of private equity at Skadden, reveals how he staged one of the best career progressions of his time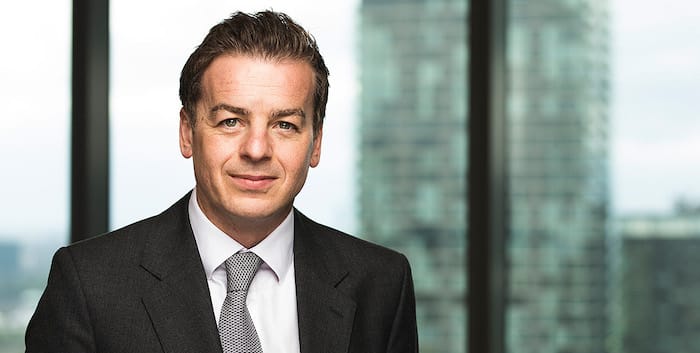 Richard Youle joined Skadden in 2017, rounding off an impressive City law hat-trick, having previously been a partner at both Linklaters and White & Case.
Graduating with a 2:2 from Newcastle University in 1995, Youle's chances of making it at an elite US law firm at the time were slim — if not impossible. Returning to his roots in Hull after graduating, the Yorkshireman set his sights on a trainee role at high street outfit Stamp Jackson & Procter where he did work experience aged 16. Discovering his love for corporate law as a trainee at the firm, Youle then made the strategic decision to move across to the then booming Leeds legal market, taking up a newly qualified (NQ) role at Eversheds in the late 90s.
Here Youle entered a flourishing private equity market where he first met Graham White, then a high flying London-based partner at SJ Berwin (now King & Wood Mallesons). Youle eventually moved to London to join White at SJ Berwin, practising within the firm's private equity group for two years before the whole team was scooped up by Linklaters.

Joining what was then a very small private equity team, Youle, who was still in his early thirties, was soon promoted from senior associate to one of Linklaters' youngest-ever partners following White's departure. Looking back at how he fast-tracked the process, Youle explains:
"I think a few things were at play. Firstly, the private equity team at Linklaters was very small, so in terms of partners to size of business, we were very underweight for the UK private equity market. We were also underweight compared to the number of corporate partners in other business areas. I was generating a lot of work at the time and had my own client base, so I was of the right quality from a personal and a technical point of view. Then with Graham leaving, it became a total no-brainer at that point because we needed someone who could cover the private equity marketplace."
After twelve years at Linklaters, Youle left the firm for a new challenge; he was appointed co-head of private equity at White & Case. Looking back at his decision to move, Youle said it was a "no-brainer" — "I realised I could do the exact same stuff as I had been doing at a UK firm, and get paid twice the amount at a US firm". Strategic considerations which came into play also included the increase in US private equity money in the European marketplace at the time, the recognition that comes with working for a well-known US household name, the rising prominence of US finance in transactions, and the fact that his clients were looking to invest in the US.
Having since joined fellow US outfit Skadden as its co-head of private equity, a role he's held for the past three years, Youle has often toyed with the idea of becoming dual qualified as a UK and US lawyer. He says:
"I still think about it today — in fact, I was talking to someone about it the other week. I've got a good friend who's recently become dual qualified in California and it's really helped him. Given the increasing flows of capital between the US and Europe, and the nuances between the relevant state law and UK law, it's a great idea for people to do it if they have the time and can afford it. I don't think it's something that you have to have, but it's becoming increasingly useful."
Coming out of law school with a 2:2, Youle's career story is a classic case of making your own luck. He explains, "the problem is getting in, but once you're there, it's up to you to make what you want of it. After all, I started my training at Stamp Jackson & Procter and wound up at Skadden."
Having attended a state school and not being Oxbridge-educated himself, Youle never fit the cookie cutter mould across his career at elite UK and US firms. But for those who don't fit these stereotypes, "don't have a chip on your shoulder about it". He went on, "for a long time, I wore a chip on both shoulders. I thought I was swimming in a pond where I'd never be a big enough fish. But actually, that's not right — if you're prepared to work incredibly hard and align yourself with good colleagues then there is absolutely nothing that will hold you back."
For Youle, this involved making himself indispensable. He says:
"There's no short cut to the long run — you've got to knuckle down and keep going. Make yourself indispensable to the teams you're a member of — that's what I did. With trainees, who rotate around the practices, the best ones are those you miss when they are not there because they've become part of the furniture. We've just had two qualifying trainees come back into our team at Skadden and it's like seeing an old friend because they fitted in so well, worked so hard, and were really missed when they were gone."
Richard Youle will be speaking alongside other lawyers and legal education experts at 'How to build an international career at a global law firm in London — with Latham & Watkins, Skadden, Slaughter and May and BARBRI', a virtual event taking place this week, on Thursday 21 January. Trainees and junior lawyers can register to attend the event, which is free, now, while students can also apply to attend.