Ahead of 'How to become a human rights lawyer' on Wednesday in London, we caught up with ULaw academic and deputy district judge Anitra Hussain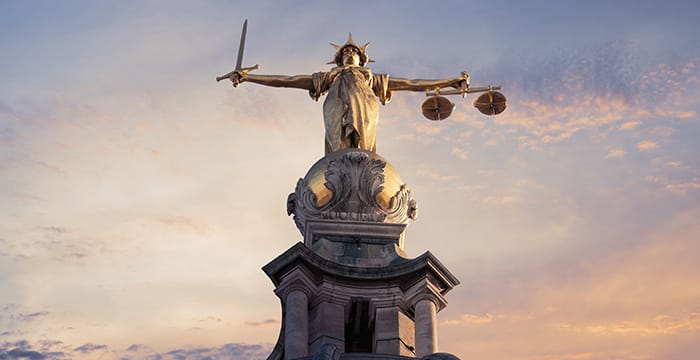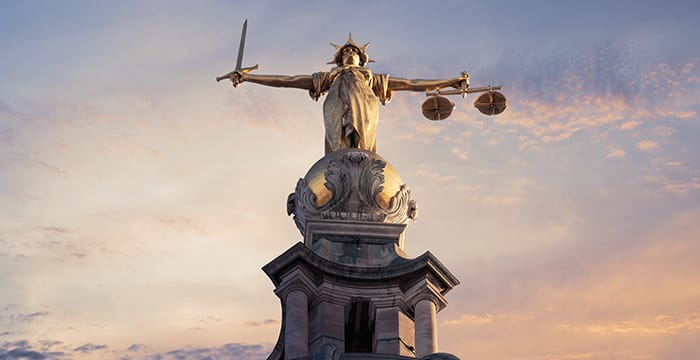 Since hanging up her wig and gown 15 years ago, Anitra Hussain spends half her time teaching civil litigation and judicial review at The University of Law (ULaw). In the other half, the former barrister presides over human rights and tort claims as a deputy district judge. Her duty now is to ensure parties receive their "very important right" to a fair trial. Contrasting the role with her time as a barrister, Hussain identifies a shift in perspective:
"A barrister must argue unilaterally that their client's right has been breached. But a judge has to consider not only if the right has been breached, but if there is a good reason for doing so. Human rights aren't absolute — they have limits."
A common dilemma is where a child's safety is at risk and whether their parents' right to family life can be justly interfered with by child protection authorities. Hussain enjoys the challenge: "I prefer being the decision maker because I know my decisions are fair and I generally make the right decision."

Reflecting, Hussain identifies her sense of "justice, fairness and equality" as the driving force behind her "very satisfying career" in human rights law. Rights to speak freely, to privacy and to family life not being enforced represents a basic failure of society, she adds.
Hussain recalls a time where bringing forward a human rights claim was a convoluted, drawn-out process. Before 1998, the UK's system of rights protection was limited, leaving the European Convention on Human Rights (ECHR) as the only line of defence. Where there was an alleged breach, Hussain's generation of barristers had no choice but to appear before the European Court of Human Rights in Strasbourg. "The average case in Strasbourg could take up to three years to come to a resolution," Hussain reveals.
This all changed following the 1998 Human Rights Act (HRA), which incorporated all the rights contained in the ECHR into UK law. Remedies for a breach of ECHR rights can now be found in UK courts — without the need to go to Strasbourg.
But what does this mean for today's human rights lawyers? According to Hussain, greater opportunities to practice human rights law. "Since the HRA was passed, human rights issues aren't limited to the individual case, but instead can be practised domestically. Whether it be housing, education, employment, a child arrangement case — human rights are now in every element of social law," Hussain explains.
The flipside is that there is now greater competition for pupillages in human rights. "Fewer people practised back then and people expect more of you now," Hussain concedes. Although, she adds, the same barriers to entry exist as they did 30 years ago: you always needed good qualifications and experience.
For law students this means excelling particularly in public law and judicial review. Judicial review is important, Hussain explains, because human rights issues usually stem from a public body's mistake. For example, a government's decision to cap housing benefits could violate the right to "peaceful enjoyment" of your home (Protocol 1 of the HRA). "If you want to be known as a human rights expert, this the avenue to take," Hussain tell us.
Hussain also stresses the value of postgraduate study. After undergrad studies at the London School of Economics, Hussain went on to the University of Oxford where she completed a masters in international human rights. "Human rights have expanded to include not just domestic law, but also international treaties," she explains. Whether it be international conventions on eliminating discrimination against women or setting out the rights of children, according to Hussain, "as a judge you have to take into account all of these separate issues."
When it comes to gaining practical experience, aspiring human rights lawyers need to be proactive. Hussain points first to university pro bono schemes, where students will can advise and even represent litigants in person. Failing this, candidates should seek experience off campus. "Find out who your local charity is — any kind of charity that offers human rights advice — and give them your time. They need good volunteers that can give correct advice." For those wanting to become the next globe-trotting Amal Clooney, international work experience will go a long way, whether it's an internship at the United Nations or humanitarian voluntary relief work.
Looking ahead, Hussain believes the impact of Brexit on human rights law to be fairly minimal. Although UK citizens may lose EU rights to freedom of movement and residence, Hussain stresses our core civil rights are guaranteed by the HRA. An upheaval of the HRA for a British Bill of Rights that does not refer to the ECHR is also unlikely, she adds. While UK law makers may enjoy more discretion to do things "with more flair" post-Brexit, they are still bound to ensure that "fairness prevails."
Anitra Hussain will be speaking alongside lawyers from Leigh Day, Hodge Jones & Allen, Cornerstone Barristers and Doughty Street Chambers at Wednesday's human rights-themed careers event at ULaw Bloomsbury in London. You can apply to attend the event, which is free, now.