Ahead of her virtual appearance at tomorrow's White & Case student event, associate Hazel Levent discusses the importance of being adaptable and what it's like to work at a global law firm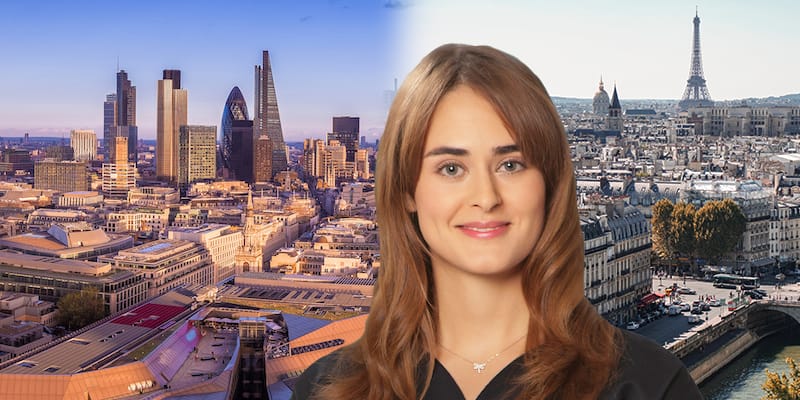 When Hazel Levent first joined White & Case's Paris office, she was surprised. "You assume London is the epitome of an 'international city', but in many ways Paris is just as international," she says.
An obvious reason for this, Levent explains, is Paris' enduring popularity as a seat of arbitration. Access to France's arbitration-friendly courts, renowned for actively enforcing foreign arbitral awards, as well as a community of experienced practitioners makes Paris an attractive location to settle major cross-border disputes.
Competing to meet this demand are a number of international law firms, each bringing a global, multi-lingual workforce to their French foothold. Levent first experienced this as a final-seat trainee on secondment to White & Case's Paris office in 2013. "Almost everyone you're working with is, in some shape or form, an expat. This results in an even greater level of diversity than in London," she says.
In practice, multi-national teams can offer different perspectives when solving complex, culturally sensitive legal problems. "It actually allows a lot of creativity and encourages thinking-outside-the-box" explains Levent. It also means that junior lawyers new to France's capital and across the globe often build close relationships in and out of the office as well. "Because you don't have family in the city, you build a family at work," Levent adds.
Six months later, Levent returned to White & Case's London office as a newly qualified (NQ) solicitor in the firm's international arbitration and litigation team. Levent transferred back to the firm's Paris office in 2018, fresh from a year-long client secondment at an upstream oil and gas company focusing on operations in North Africa. "What began as a six month secondment in Paris as part of my training contract evolved into becoming a permanent life decision," she reflects.
Now specialising in international arbitration, Levent's day-to-day is spent collecting evidence and preparing to present her client's case to tribunals. Key to this, Levent says, is storytelling. She explains:
"When I start reading into a new case, I immediately think about the best way of presenting the story, so when the tribunal is reading our submission, they remember and use the words we used to tell the story, not those of the other side."
For Levent, this meant applying the skills she had picked up during a summer graduate scheme at Turkish news channel, NTV. She explains: "As a journalist, you're always asking yourself: how do I hook someone to this story? It's the same principle — you have to be convincing. If you're not convinced by your own case, how do you expect others to be?"
Life as an international arbitration lawyer isn't for the faint hearted either — expect long hours working with clients across different time zones and jurisdictions. That said, organised lawyers can make it work. "Communication is key. If you're working on a document with a team in another time zone, you can plan around each other's timetables. For example, if you submit a document by close of business, my colleagues in New York would still have the whole working day to work on it," she explains.
With COVID-19 forcing lawyers into lockdown, such communication skills have never been more important. Levent, who is working remotely, remains positive through this challenging transition. "The arbitration community is very adaptable — we're used to being presented with a challenge and then finding a solution. Overall, we remain busy as a department. Some filing dates and hearings have been pushed back, but it hasn't been catastrophic," she observes.
Most challenging about the lockdown, Levent explains, is being cooped-up inside. "Because people tend to live in smaller spaces, life is more outdoor in Paris — which normally makes the city feel lively," she says. The capital's compact size also means it's easy for commuters to get around on foot. "It's very walkable. If we have a hearing at the ICC [International Chamber of Commerce], you can walk from the office," she adds.
Aspiring arbitration lawyers hoping to work internationally should first go back to the basics, Levent advises. Ask yourself: what sets you apart from the competition? Levent, for example, converted to law after studying at King's College London and the London School of Economics, having been passionate about international affairs. But what set her further apart was being multi-lingual (she can speak English, Turkish and French). And whatever you do, Levent adds, always stay open-minded. "Most of our clients come from around the world, so you must be flexible, understanding and open to cultural differences," she says.
Hazel Levent will be speaking alongside other White & Case lawyers during a live-streamed panel discussion at 'Understanding how a global law firm works' tomorrow, Thursday 23 April. This virtual student event is now fully booked, however you can still apply to be added to the waiting list.
About Legal Cheek Careers posts.