From magic circle lawyer to law school manager — and a spell as a US firm grad recruiter along the way
ULaw Newcastle campus manager Larissa Hope reflects on her career journey and highlights the opportunities available for aspiring lawyers in the North East, ahead of her appearance at this afternoon's virtual event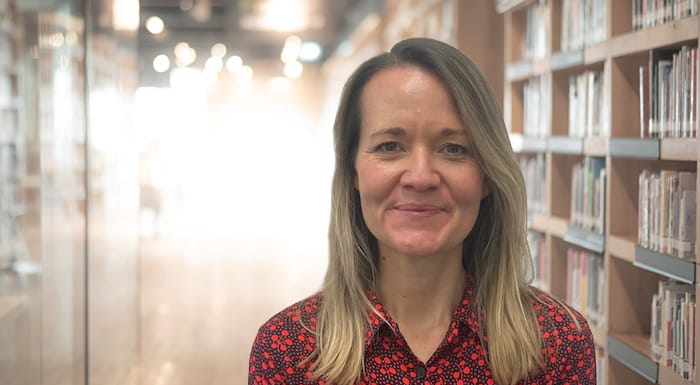 Newcastle University law graduate Larissa Hope has practised employment law, recruited and mentored trainees as a graduate recruitment & development coordinator. Now she is a campus manager for The University of Law (ULaw) in Newcastle — a city she says is "going from strength to strength".
After completing her law degree, Hope headed to London to complete her legal education. She studied the Legal Practice Course (LPC) at the College of Law, as it was then, and a year later embarked on her training contract with Allen & Overy. Following an "interesting mix of seats", including a client secondment, she qualified into employment law as the variety of work in this field appealed to her.
After almost five years of post qualification experience (PQE), during which she moved from private practice to in-house at the BBC, Hope took a nine-month career break. Her initial intention was "just to see the world and do some independent travel", but it was this time that gave Hope an opportunity to take stock of her career. As she went from London to the Galápagos Islands, South America, New Zealand and Hawaii, she also worked out the next steps in her legal career. For junior lawyers weighing up whether a career break is right for them, Hope says there is no "one size fits all". But it is about "making informed decisions and grasping opportunities that might help you make those decisions in your career", she adds.
Hope tells me she enjoyed her time in legal practice but reveals that "I had always loved getting involved in early talent recruitment and development". From supporting potential trainees at Allen & Overy's vacation schemes to supervising trainees and apprentices at the BBC, she had always been involved in training and mentoring. But "as you become more senior as a lawyer, you have less time to spend on this", she notes. When the job opening for a senior graduate recruitment & development coordinator arose at Latham & Watkins, she felt that it was "a good time to give that a go and see if it's a good fit".
But after four years of "thoroughly enjoying her work", her partner got a new role in the North East and Hope returned to her Geordie roots. Though sad to leave London, a city she loved, she was excited to be back in "a city going from strength to strength".
Newcastle has long been seen as a technology hub but Hope tells me that there are "exciting developments in the city and in the years ahead". In her current role as a campus manager, Hope speaks to a range of law firms and chambers, telling me "the spectrum is a really interesting offering within the context of a fantastic city". For aspiring commercial solicitors, they have the opportunity to work in big-name law firms, "some of which will be appearing at this afternoon's Legal Cheek-ULaw event", she adds. But on the other end of the spectrum, there are high street and boutique firms that are more focused on private client matters.
Hope tells me that aspiring lawyers should try to "get a sense of what you're interested in, and do research because there are offerings for your interests in Newcastle".
Finally, when asked to share advice for aspiring solicitors, Hope says "try and make an informed decision about what is you want to do". Prospective applicants could look to attend events and speak to people in those practice areas, as well as doing research and work experience to gain a better understanding. When you have a better sense of the practice areas that pique your interest, this will narrow down the firms you should apply for and "ultimately that will feed into fewer, better quality training contract applications", she says.
Larissa Hope will be speaking at 'Secrets to Success Newcastle — with Norton Rose Fulbright, Womble Bond Dickinson, Muckle and ULaw', a virtual student event taking place this afternoon, on Wednesday 16 March. You can apply for one of the final few (and free) places to attend the event now.
About Legal Cheek Careers posts.