Nicola Walker, campus manager for The University of Law in Liverpool and Chester, reflects on her career journey and highlights the opportunities available to aspiring lawyers in the North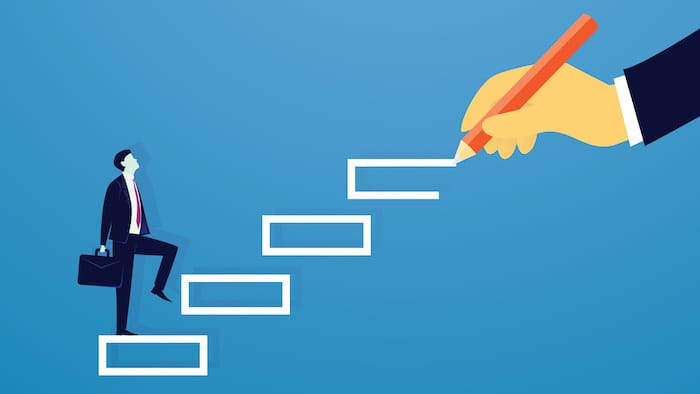 Birmingham University English graduate Nicola Walker was told a career in law is 'unrealistic' for someone with a non-law background. Despite this, Walker decided to make the leap from teacher to solicitor.
Walker qualified as a teacher shortly after completing her degree. She enjoyed her time in education but tells me her passion was always law. After evaluating the skills she gained as a teacher, Walker realised just how many of these could be transferred to a career in law. She then started applying for training contracts and was able to explain to prospective employers why skills such as communication and problem solving would make her a great lawyer.
Walker began her legal career as a trainee solicitor at Weightmans. She completed seats in clinical negligence and local authorities but was ultimately drawn to commercial property for its interesting mix of clients. After qualifying, she worked for Hill Dickinson in Liverpool and Gordons in Leeds.
Walker has since boomeranged back to education, joining The University of Law (ULaw) as campus manager in Liverpool and Chester in July last year. She tells me how her current role combines her interests in education and law, and that the most special part of her job is using her experiences to help students carve out their own careers.
Having grown up in the North of England, it was natural for Walker to base her career in the region. She talks highly of the commercial district and great networking opportunities that Liverpool has to offer. One of them is the Trainee Solicitors Committee, now known as the Junior Lawyers Division, which Walker was a part of. She explains how the Northern legal market offers a great mix of different types of work: "We had a lot of local authorities as clients, but you also get the opportunity to work for more national clients", she says, giving me an example of acting for Morrisons, a company headquartered in the North of England but significant nationwide. International work is also available — something that has only been enhanced by the increase in working from home and online conferencing.

When asked about future challenges and opportunities for the North, Walker explains that it's an interesting time for the region. Though sectors like property took a hit during the pandemic, Covid-19 restrictions being lifted means the market is opening up again. Walker identifies legal tech as a particular area for growth in the Northern market. In fact, the vibrant Northern tech scene has inspired some law firms, such as Norton Rose Fulbright and Irwin Mitchell, to set up innovation hubs in the region.
With high quality legal work not just confined to the capital, Walker encourages aspiring lawyers to launch their careers in the North. "You'll find that there are a lot of big-name national and international firms here," she says.
The key piece of advice Walker gives to students hoping to secure a training contract or a pupillage is to know their market and do their research. When asked about ways to build commercial awareness, Walker mentions ULaw's pro bono opportunities and the Small Business Advice Line. This service provides free legal advice to small businesses and is a great way for students to gain real-life legal experience. It also gives students concrete examples to draw on to demonstrate their skills in interviews. Reflecting on how she convinced her interviewers she had the necessary skills to make the leap to law, Walker tells me about setting up a petition against a planning proposal when she was transitioning from education to law. This helped Walker evidence skills required for a career in law, such as resilience, in training contract interviews.
Along with commercial awareness, Walker highlights how aspiring lawyers benefit from open mindedness when it comes to their careers. She explains how she often talks to students who are set on a particular practice area only to realise that their skills and interests do not align with that type of work. Open mindedness is something Walker has shown in her own career, as she notes:
"I enjoy law as an academic subject, but being a lawyer also gave me a lot of skills. You have to learn from experiences and use those experiences to the best of your ability."
Nicola Walker will be speaking at 'Secrets to Success North — with Addleshaw Goddard, Mills & Reeve, Pinsent Masons, Shoosmiths and ULaw', a virtual student event taking place on Monday 28 February. You can apply to attend the event, which is free, now.
About Legal Cheek Careers posts.