RPC associate Jaleela Johnson reflects on her career journey so far and considers the latest developments in the retail sector, ahead of her appearance at next week's virtual student event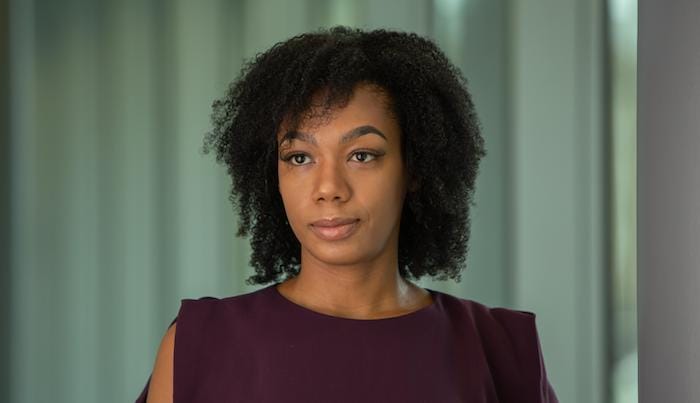 When Jaleela Johnson was working part-time for a fashion retailer during college, she didn't necessarily realise that her future was to be in the retail sector. Now an intellectual property, technology and commercial lawyer at RPC specialising in retail, she helps those in the retail industry to overcome challenges such as Covid-19 and Brexit and to take advantage of new opportunities, such as ESG and tech.
Following a stint as a paralegal for a personal injury firm, Johnson got her training contract at RPC off the back of the firm's vacation scheme. The "great people" were what made her feel like the firm was a good fit and she began to specialise in the retail sector right from the get-go.
During her four-seat training contract, Johnson first worked in RPC's award-winning IP and commercial team followed by the firm's disputes and corporate teams. She also did a secondment with a leading retail group. "RPC gave me the opportunity to really get involved and gain lots of experience and exposure from a very junior level", she says, whilst also allowing her to develop her interest in retail. "If you're keen and passionate about something, the firm will listen to you and support you in developing your career into areas of work you enjoy."
"It helped that retail is a key strategic priority for the firm," continues Johnson. "RPC brings together skills from across departments, combining lawyers with a genuine interest in their retail clients' work and connections with industry bodies." This is reflected in the firm's retail-focused publication Retail Compass and blogs such as Retail Therapy and RPC Bites. The firm has over 75 lawyers working on retail for the majority of their time.
All this certainly seems to have been a boost to Johnson. Her training contract has given her a broad knowledge of the retail sector from a variety of different perspectives. "Speaking to different people across the group and getting to experience the practicalities of how the group operates (e.g. seeing their warehouse operations) during my secondment helped me to understand what retail clients really want and need," she says. Her experience of both contentious and non-contentious work has also come in handy: "I was able to work on a contract dispute and learn where problems often arise. I could then apply that experience to when I was drafting the same type of contracts for other retail clients." And to top all that she adds that "retail clients are fun!".
Johnson's work in the retail sector encompasses a wide range of issues. For food and drinks retailers, that may mean taking advantage of the boost in demand as a result of the pandemic whilst also handling difficulties in meeting demand that may have arisen in light of Covid-19 and Brexit (such as customs delays and lorry shortages). For fashion retailers, that may mean supporting their omni-channel operations; for example, by ensuring that they have the capabilities to operate not only on the high street but also in the digital sphere, as well as making the most out of their physical space and potentially building partnerships with other brands. For other retailers, it may mean exploring the possibilities of NFTs (which have recently become a real hit!) and VR, or using new technology like AI to improve supply chain efficiency.
Turning to some of the latest legal developments in retail, Johnson highlights the changes in environmental, social and governance (ESG) and consumer habits and priorities as being big topics on the retail agenda which are also being addressed by law and regulation. For example, consumers (and retailers themselves) are becoming increasingly environmentally conscious and making it clear that a brand's approach to ESG may impact their consumer choices and the Competition and Markets Authority has responded to this by recently issuing guidance on consumer protection laws in respect of environmental claims which retailers need to comply with. Elsewhere, regulation is fast expanding for digital retail, with new EU legislation, such as the EU Enforcement and Modernisation Directive (aka the Omnibus Directive) due to come into force later this year, which will for example expand the scope of certain existing consumer rights laws in respect of digital goods and require greater transparency from retailers in terms of reviews and pricing, among other things.
What she and RPC aim to do is help clients to navigate these changes and respond to them as "opportunities rather than challenges" where possible. Johnson adds: "It's an area where, for example, if you are really passionate about ESG, you really feel like you're making a difference."
So what's her advice to future lawyers with an interest in the retail sector? It's some good old commercial awareness with a twist. "Every time you interact with or read about a retailer try and think about what might be going on from a legal perspective. What might the IP or commercial issues be? How could a firm like RPC get involved? But don't underestimate your personal experience with the retail sector," she urges students. "We are always discussing new developments that we have experienced as consumers, which means commercial awareness comes more naturally than you might expect…"
Jaleela Johnson will be speaking alongside other RPC lawyers in the retail practice during 'The digitisation of global retail — with RPC', a virtual student event taking place on Thursday 30 September. You can apply to attend the event, which is free, now.
About Legal Cheek Careers posts.