Ahead of next week's Legal Cheek-ULaw Winter Virtual Vacation Scheme, ULaw's deputy vice chancellor (law) Peter Crisp shares advice with readers hoping to stand out in the increasingly virtual recruitment process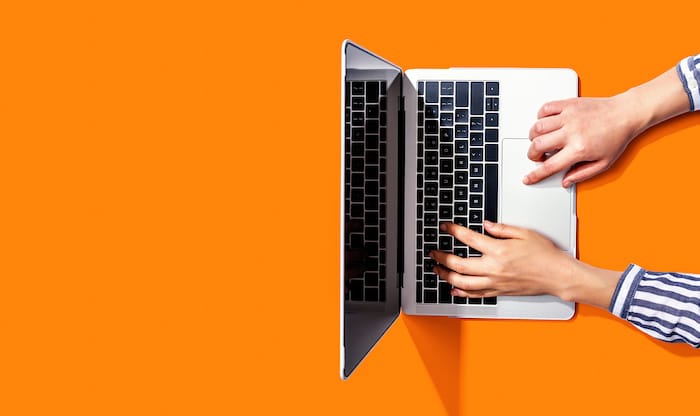 Whether you have a winter vacation scheme lined up or are still on the hunt for your dream training contact, Peter Crisp, deputy vice chancellor (law) at The University of Law (ULaw), has advice for students navigating this process online.
1. Be yourself
The legal profession is looking for individuals from a range of diverse backgrounds, Crisp tells me when we speak, which makes it hugely important for aspiring solicitors to be themselves. With up to half of trainee lawyers, particularly in larger firms, entering the profession without traditional law degrees, Crisp encourages those going through the vacation scheme process to discover where they can add value and what sets them apart.

Having come to the profession himself from a non-law background, studying philosophy at King's College London, before training as a barrister and practising land law, Crisp explains that students must understand that they will be contributing to "a greater whole" — they will form part of a trainee cohort or practice area team. Therefore, if you can combine being yourself with knowing what makes you stand out as team player, you will go far.
2. Take advantage of early platform access
Crisp advises students about to take part in an online test, a video interview, or a vacation scheme, to familiarise themselves with the technological capabilities of the software they will be using. While students may be used to Zoom and Teams, for platforms you have never used before, make sure you know where the chat, video and microphone functions are and, if possible, test them out. In case of a technological emergency, it is always good to be aware of any back-up options, such as a dial-in alternative, he says.
Crisp also urges students to get to know the different methods available to communicate effectively on virtual platforms. For example, on Zoom there is the possibility to raise a virtual hand before speaking and use emoticons to engage with the discussion. Take the lead from those running the interview or vacation scheme as to the online etiquette to follow, Crisp suggests.
3. Be engaged and ask questions
Showing your enthusiasm for a career in law can go a long way in impressing potential employers. Crisp outlines that there are numerous opportunities out there for students to develop their CVs, from virtual work experience programmes to online pro bono opportunities. If you have taken part in work experience through the pandemic, make sure to detail how this was different from other experiences you have had and what you learnt from it.
Navigating online platforms can also be tricky, so if you ever find yourself confused at any part of the process, Crisp encourages students to seek help. It is always better to ask and feel confident in how to approach a task, than wait to receive feedback after you have handed in a piece of work.
4. Keep fine-tuning your skills
Crisp advises students to pinpoint the key skills that a lawyer needs to succeed and look to see how they can personally advance their experiences in these areas. For example, much of a lawyer's role centres around having strong advocacy skills both written and oral, says Crisp, which are just as important in an online setting. If you are struggling to find ways to improve your online communication skills, speak to your university, who may be able to point you in the direction of additional workshops or resources.
5. Reflect on how far you have come
With virtual vacation schemes "here to stay for some time", according to Crisp, knowing your personal story over the past 20 months and being able to demonstrate your adaptability and resilience is hugely important. Not many can claim to have climbed the job ladder amid a pandemic.
As everyone continues to navigate the uncertainties of Covid, Crisp advises students to look around for guidance. There are numerous initiatives to support students in this time, he says, for example ULaw has lent laptops to students, provided study spaces for those unable to work from home, and opened campus doors as soon as was possible and in line with Covid guidance. All you have to do is reach out and ask.
Peter Crisp will be speaking at The Legal Cheek Winter Virtual Vacation Scheme 2021, run in partnership with The University of Law, which takes place next week from Monday 13 December until Friday 17 December. You can apply to attend the scheme, which is free, now.
About Legal Cheek Careers posts.