BPP careers experts break down the considerations to guide students' decisions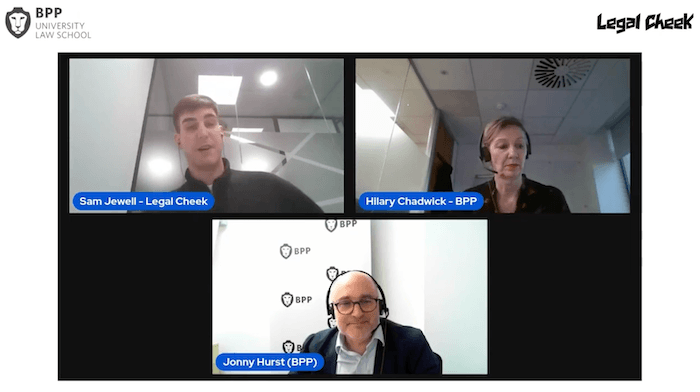 Many aspiring lawyers are still questioning whether to opt for the new Solicitors Qualifying Examination (SQE) or the outgoing Legal Practice Course (LPC).
Both courses are on offer for the next few years, as the LPC is gradually phased out.
In the video (below) of our recent event, two legal education and careers experts at BPP University Law School break down the considerations to guide students' decisions, and help them realise which route is best suited for their legal career.
The event featured:
• Jonny Hurst, former City law firm partner and Head of Outreach at BPP
• Hilary Chadwick, former solicitor and Head of Law for BPP Waterloo
Hurst and Chadwick first shared an overview of the LPC and SQE pathways, before weighing up the factors students should consider. These include cost and funding options, law firms' preferences, data on training providers and reputation of the pathway. They then discussed case studies involving graduates unsure about which path to take and advised them on what to do.

Legal Cheek is running 'The SQE series' with BPP University Law School over the next few months. The video of each session will be made available one month after each virtual event together with further FAQs arising from each session which experts from BPP are answering.
About Legal Cheek Careers posts.