Experts from BPP University Law School, Bird & Bird and Dentons discuss what the SQE means for non-law graduates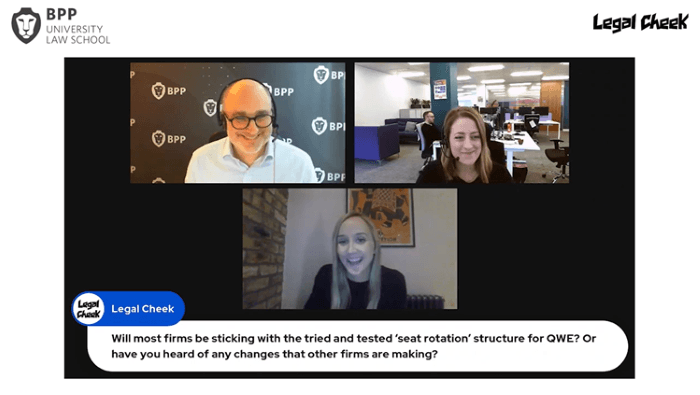 Here is the full video for the fourth in the series of Legal Cheek's SQE events with BPP University Law School.
The recent virtual event featured:
• Rachel Boyle, early careers officer at Bird & Bird
• Rosie Buckley, early careers recruitment lead at Dentons
• Jonny Hurst, BPP's head of outreach and former City law firm partner
• The event was chaired by Legal Cheek events coordinator, Jemina Kauppinen
The speakers addressed common concerns expressed by students from non-law backgrounds, including: the proportion of non-law QWE trainees recruited in law firms, the expectations of non-law trainees, and if supervisors and partners can tell who didn't complete a law degree. Also up for discussion was whether or not non-law graduates are better suited to some roles rather than others on qualification.

Legal Cheek will be running 'The SQE series' with BPP University Law School over the next few months. The video of each session will be made available one month after each virtual event.
About Legal Cheek Careers posts.