As technology continues to transform the legal industry, we chat to Cemile Cakir, head of online postgraduate academic courses at ULaw, for her take on how students should engage with it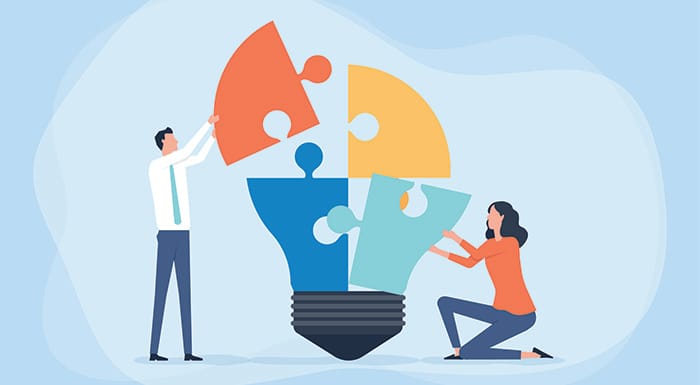 As technology continues to transform the legal industry questions abound as to how students should engage with it and develop the commercial awareness that is central to training contract applications.
We caught up with Cemile Cakir, head of online postgraduate academic courses at The University of Law (ULaw), for her take on all-things tech, including the key trends among law firms and the skills future lawyers need to succeed.
Can you tell us a bit about your background and your current role at ULaw?
I am a qualified solicitor, and I joined the University (then College of Law) at Moorgate approximately 15 years ago. During this time, as a senior tutor and teaching fellow, I taught across many programmes, completed an MA(Dist) in Education Technology and co-founded the ULaw Tech Research Academy (ULTRA) in 2018. As part of ULTRA, I became the integration lead — education technology and technical lead, where ULaw embedded legal technology and digital skills within our academic and vocational courses, and I later became one of the module leads for the MsC in Legal Technology produced in 2019. I am now head of online postgraduate academic courses at the online campus which opened in 2020 and we have this academic year launched the 'Legal Tech Hub — Online Campus'.

What are the key trends you see in law firms' use of legal technology and how do you see them further incorporating these in their practice going forward?
Currently the main drivers for the incorporation of legal tech are the delivery of quality legal services and business efficiency. Some firms embrace legal tech and its possibilities whilst others haven't quite integrated it into the business. Legal tech and innovation require significant investment not only in the technology but its incorporation into the business and training of its people. Integration of legal tech is currently reliant on the 'top-down' business model which depends on senior leaders' adoption and commitment to it. Eventually, as legal tech becomes more sophisticated and affordable, professionals in legal services will recognise the benefits of legal tech and begin to employ it in their day-to-day roles as a force that is 'bottom-up'. Generative AI (artificial intelligence) is one such example of an awakening to tech's potential. As we increasingly appropriate AI as the norm, legal tech will simply be 'tech', a sophisticated tool used in the delivery of legal services. Lawyers' jobs will be different and new roles have and will continue to emerge, such as the legal technologist. I believe further momentum will come with the growth of future lawyers.
Building on that, what skills do future lawyers need to succeed in the current legal climate?
Future lawyers will need to be versatile and have a willingness to innovate and think laterally. This requires a shift in culture that is willing to embrace change, alternative approaches to problem solving and the exploring of solutions. Legal knowledge and legal reasoning will still be important but design thinking, process mapping and a creative growth mindset will be key. An understanding of technology to better contribute and work in multi-disciplinary teams (STEAM — Science, Technology, Engineering, Arts and Mathematics) which include programme developers and data experts will be the norm. Whilst lawyers do not need to code, they will need to appreciate the different types and workings of legal tech. They need to break down processes, algorithms and legal reasoning in a way that can translate into technology. They need to be empowered to have the knowledge and confidence to analyse, evaluate, challenge and make informed decisions around the generated outputs of AI, to ensure its appropriate and ethical use. Future lawyers need to be in command of ethical and accountable legal tech that can be trusted.
Let's talk a bit about legal tech within ULaw's online campus — how are you making sure that students have a solid grounding in tech and innovation?
The online campus launched the 'Legal Tech Hub — Online Campus' this academic year in September 2022 with a view to expand every student's opportunities in tech and innovation, across the different programmes of study. We have had over 543 students register for our events in the Legal Tech Speaker Series, the Legal Tech Sandbox and Legal Tech Employability.
We have collaborated with various stakeholders including Bryter, Clifford Chance, Macfarlanes, Addleshaw Goddard, Kennedys, Freshfields, Eversheds, Santander and TLT to bring the latest developments and insights in legal tech and practice to our future lawyers. We have had excellent student feedback on the coverage of, "Interesting topics that will be super useful in the future" that "…showed the difference that legal technology has made to everyday life as a lawyer…" The hands-on opportunity in the Sandbox events were "very interactive and engaging…" and have inspired growth and enthusiasm for legal tech. "I felt overwhelmed at the thought of the practical but loved every minute", said a participant. Students are realising and taking up career opportunities: "It has really sparked my interest in legal tech design", said another. The 'Legal Tech Hub – Online Campus' has been a great success.
ULaw offers a Master's in Legal Technology — why should students look to doing such courses to prepare them for a legal career and what opportunities flow from a qualification as such?
The Master's in Law is an award that offers a specialism, in Legal Technology. Future lawyers who wish to lead the industry in the innovation, adoption and integration of legal technology can build their expertise with a more in-depth and focused programme of study. Students learn about the functionality of AI and blockchain and use this to diagnose problems and solutions in legal practice through ideating and design thinking. Through the different modules, the students can enrich their knowledge and understanding of data and cyberlaws, the wider issues relating to the Internet of Things, corporate governance and ethics. They are able to select their elective modules to best direct their learning to cover subjects of interest and their own career path.
To finish off, if you could create one piece of legal technology to make your life or the lives of lawyers more efficient, what would it be, and why?
I would create legal technology that would serve not only lawyers but everyone. Since the reduction of legal aid in this country, the 'legal health' of the public is poor. People do not know their legal rights and have limited access to legal services, thus stumbling through legal problems. The Pro Bono service at ULaw offers a number of legal clinics across a breadth of practice areas and has noticed a significant increase in the number of vulnerable clients needing access to legal services. Currently pro bono services and charities work tirelessly to fill this gap but the support of AI tools for basic legal guidance and education would be invaluable. I would like to see AI support the people via perhaps a chatbot that can offer reliable and accurate guidance to support individuals and services to help mitigate the pain relating to basic but fundamental legal matters to fill this void. Issues such as homelessness, debt, asylum, slavery etc. would be examples of such areas to prioritise.
Join us this afternoon (Monday 17 July) for a legal tech special edition of our 'Secrets to Success' event series in partnership with The University of Law. The event, which will be held virtually, features a panel of lawyers and legal tech experts from Allen & Overy, Macfarlanes and Osborne Clarke, as well as an expert in legal education from ULaw. Apply for one of the final few places to attend the event, which is free, now.
About Legal Cheek Careers posts.