Hill Dickinson partners explain how the heightened focus on environmental, social and governance is changing their work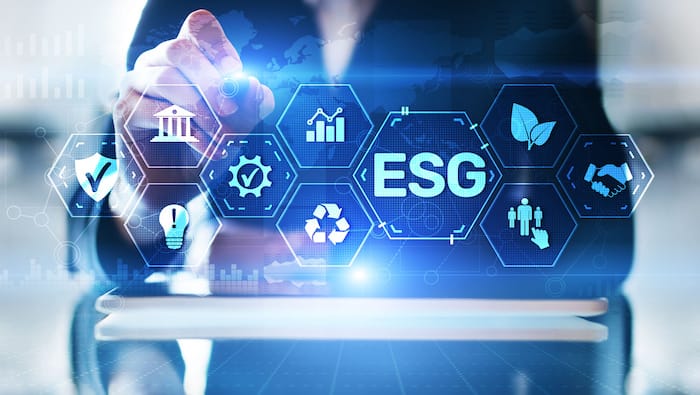 The heightened focus of environmental, social and governance (ESG) across all sectors presents unique opportunities for lawyers. At this month's virtual student event, 'How law firms help businesses operate ethically', a trio of partners from Hill Dickinson shared their experience of providing legal advice to help clients meet their ESG goals. Here are the highlights.
The speakers
• Helen Penfold, partner in the banking and finance team
• Beth Bradley, commercial dispute resolution partner in the shipping team
• Jamie Foster, commercial partner specialising in the health and life sciences sectors
The push towards decarbonisation and net zero
Cutting down carbon emissions is hot on the agenda across all commercial sectors. Lawyers on the panel shared what this means for their respective practice areas of finance, shipping and healthcare.
From a banking and finance perspective, net zero targets are quickly making way for new financing structures. According to banking partner Helen Penfold, 'transition finance' presents a particularly lucrative opportunity. "The basis of transition finance is to provide funding to highly carbonised companies to assist them in their decarbonisation journey," she told the virtual audience of nearly 400 students. Conscious of how their financing is used, banks have also started offering loans linked to the sustainability targets of the borrowers. Expanding on the concept, Penfold said: "Businesses are increasingly opting for sustainability-linked loans as it shows their investors that they value their ESG commitments."
Meanwhile, shipping lawyers are busy tackling different types of challenges. "Maritime's biggest problem is the fuel that is used on ships," said shipping partner Beth Bradley. Lawyers in this area are looking to help ship owners reach net zero quickly. But replacing fuels, of course, presents the challenge of finding an alternative. "There isn't, at the moment, a set of alternative fuels that the industry can use to permit supply chains to function and move the goods around for us", explained Bradley.
Sectors like healthcare are relying on digital solutions to reduce carbon emissions. Health and life sciences partner Jamie Foster said that 'telemedicine' (the remote diagnosis and treatment of partients by means of technology) is helping the sector move towards net zero. "There are estimates to show that 3.5% of all car journeys in the UK are people going to and from hospital appointments," he added. "Cutting down this travel is going to make a massive difference."
The social side of ESG
Black Lives Matter and other human rights movements have made big waves in the business world. The panel shared that a focus on the 'Social' aspect of ESG has driven law firms to change their internal policies.
"There is a real move in our equality, diversity and inclusion [EDI] agenda within Hill Dickinson," said Penfold. "I am a part of our gender group where we meet quarterly and discuss things like maternity, paternity, and menopause. We are also rolling out training related to these EDI themes to our various managers."
The social mobility group at Hill Dickinson is busy too. "We run an outreach programme with local schools around our offices across the UK," continued Penfold. "We participate in various talks, mock interviews and careers fairs to help these students apply for our programmes."
Governance and the role of lawyers
Governance forms an important pillar of ESG; this is particularly relevant as businesses prepare themselves to weather any future crises like the coronavirus pandemic. One area to demonstrate resilience is supply chain management.
"Keeping supply chains running was a key challenge during the pandemic," said Bradley. "Maintaining supplies in such circumstances has helped businesses develop a lot of resilience. A lot of best practices have also been locked in at this time."
Top careers tips for students
With Hill Dickinson's training contract application deadline approaching at the end of the month, the panel shared their top tips to help students shine in the process. Penfold said that it is important for students to have a really clear idea of the firm(s) they apply to, and why they are making an application. Bradley added that proof-reading one's answers is crucial as it helps demonstrate attention to detail.
For those interested in all-things ESG, the panel advised keeping up-to-date with current trends and debates through websites such as The Chancery Lane Project and the Loan Market Association (LMA). Law firm publications such as Hill Dickinson Insights are also helpful tools for learning about these issues, the panel agreed.
About Legal Cheek Careers posts.