Bird & Bird senior associate Will Bryson discusses his work in the firm's tech transactions team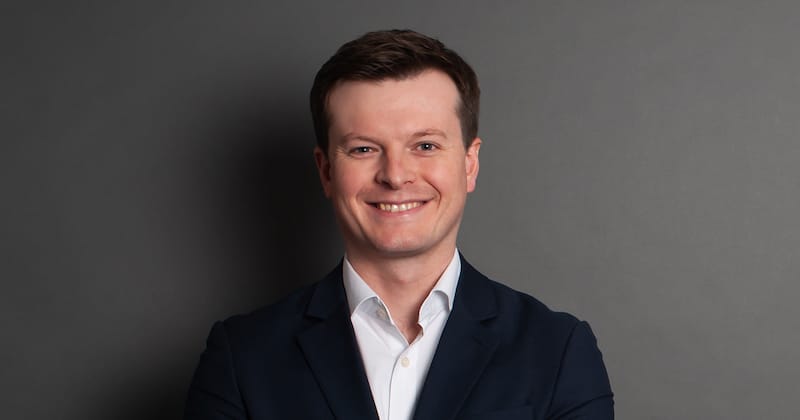 "I really enjoy negotiating contracts that everyone is happy with," says Will Bryson, senior associate in Bird & Bird's tech transactions team. Having initially flirted with the idea of being an IP lawyer, Bryson quickly understood that he preferred the commercial tech space. "For the past few years, we have really been talking about artificial intelligence (AI) for its transformational impact on society. I am very passionate about solving legal challenges that lie at the heart of this change."
As part of his role in the tech transactions team, Bryson often helps businesses looking to buy technology products. "Our clients do not always understand the complexities of the technological tools that they are acquiring and deploying. This is where tech lawyers step in," he says.
For example, Bryson's team recently helped a large consumer goods company in buying an Internet of Things (IoT) platform. Essentially, the client wanted to acquire the full tech stack that would underpin their software across all devices. At the end of this successful deployment, the client's goal was to improve their functionality via a collective network of devices.
"Our role as lawyers in such transactions can often come in multiple capacities," Bryson explains. "Often the clients want to adopt AI tools but are worried about its risks. They are unsure of what they can and cannot use the AI for. We help them understand the license and use terms, and work with them to understand the risk profile of the asset. This enables them to make an informed decision about internal use of the tool," he says. A lot of Bryson's clients have successfully used generative AI tools for various business functions, including things like marketing and branding.
Once the client decides to incorporate AI within their businesses, they might seek support to procure these tools from suppliers. "For such clients, we are involved in the procurement of relevant technologies. To this end, we would typically negotiate technology contracts between the buyers and sellers, making sure the terms work for our clients," says Bryson.
Legal challenges with AI
But the negotiation of these technology contracts is far from simple, according to Bryson. There are a plethora of legal issues cutting across different areas of law.
"One of the primary issues is that of fault attribution — i.e., who takes the blame when things go wrong?" he says. "Generative AI like ChatGPT often tend to hallucinate, meaning that they can produce inaccurate or illogical results. The main question that we as lawyers drafting these contracts face is to apportion risks between parties if such events happening. We consider how much pressure can be put on suppliers in terms of warranties and obligations if their AI makes mistakes."
Another issue around AI fallibility is that of 'causation', or tracing the reason behind the technical glitch. Bryson explains this further: "Effectively these models are black boxes. They train on vast amounts of data that will enable AI to make its decisions and predictions, but you cannot tie a particular outcome with a particular input or dataset. Who should accept fault, when no one really knows what caused the problem, is a thorny issue in contractual drafting."
Using ChatGPT wisely
Problem areas do not end here. Generative AI is often questioned from an intellectual property (IP) perspective too. "There are big questions around ownership of the outputs of generative AI systems," says Bryson. "Parties are used to using contracts to allocate ownership of intellectual property rights in outputs from a service, but where those outputs are created by an AI there may not be any IP to own! If there is nothing to own, what protections should be built into the contract for you is another question that we address for our clients."
Amidst concerns around data privacy and confidentiality, Bryson is quite hopeful about the future of such tools. "Lawyers have been putting our data into computers and IT systems for decades, so this is not a novel problem at all. It's about whether we are conducting this exercise in a safe manner," he says. "There are concerns as to whether the data you feed into the system is being re-used (for example, for further training the system) and so could be disclosed to third parties. Providers of AI solutions clearly recognise this concern and many versions now allow you to 'opt out' from your data being reused. This should hopefully take care of some of these confidentiality-related concerns."
Commercial awareness and careers advice
Ahead of his appearance this afternoon's Legal Cheek event, Bryson also shares his top tips for students interested in the tech space. "Boosting your commercial awareness is a great way to demonstrate your interest in this area," Bryson says. "I would encourage students to follow news publications around technology as the landscape changes very quickly. I have built some news reading time into my daily schedule, where I would read from sources like arsTechnica, Financial Times and the Wired magazine. Newsletters like that of Benedict Evans are also a great place to follow interesting trends."
Alongside developing commercial awareness, Bryson also advises students to be passionate about the field. "Eventually, your enthusiasm is going to shine through at assessment centres," he says. "Firms love to see candidates who have researched them and know where their strategies lie. But that's not enough. If you want to really stand out from the crowd, you must also make a case about how your passion and ambition align with that of the firm you are applying to."
Will Bryson will be speaking at 'ChatB&B: The Power of AI in Law – with Bird & Bird', a virtual student event taking place THIS AFTERNOON (Tuesday 17 October). This event is now fully booked. Check out our upcoming fairs and student events.
About Legal Cheek Careers posts.