BARBRI's Victoria Cromwell on the steps her team are taking as the super-exam nears roll-out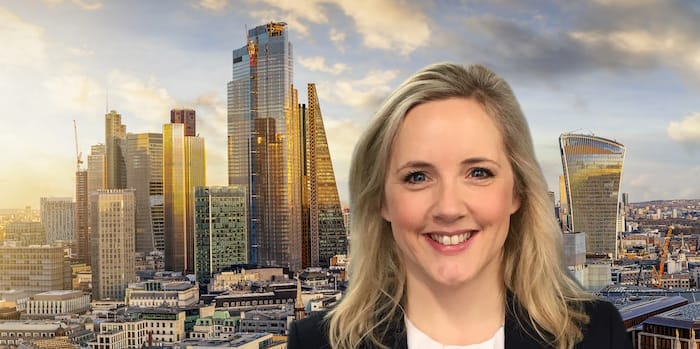 Ever since BARBRI signalled its intentions to enter the super-exam market its moves have been followed closely.
The US-based legal education provider, which until now has been mainly known in the UK for its New York and California bar exam prep courses and Qualified Lawyers Transfer Scheme (QLTS) prep courses, is going head-to-head with traditional market players, with the launch of its Solicitors Qualifying Exam (SQE) prep course.
BARBRI aims to differentiate on both price, and with courses rooted in online learning, using its existing investment in technology and experience with professional exams to offer fees that are notably lower than the Legal Practice Course (LPC). In September it became the first legal education provider to go public with its SQE fees — offering a £6,000 SQE prep course, with SQE1 and SQE2 each costing £2,999.
I caught up with Victoria Cromwell, director of UK programmes at BARBRI, ahead of tomorrow's virtual SQE event at which she'll be speaking. BARBRI's SQE course launches in two months' time to prepare students for the first SQE1 sit in November 2021. Cromwell tells me they've almost wrapped up on the final design: all the lectures have been recorded, bespoke study guides written, and its bank of over 2,000 multiple choice questions (MCQs) have been set.
Our meeting came off the back of the Legal Services Board (LSB) giving the green light for the new two-part assessment to go ahead. Shortly after, Reed Smith announced it had struck an exclusive SQE training deal with BARBRI, bringing its longstanding arrangement with BPP Law School to an end. I was curious to hear more on how the tie-up came about.
"We're really pleased to be partnering with Reed Smith," says Cromwell. "They are keen to embrace the SQE and see it as an opportunity to innovate, as we do, and so it's an exciting move on their part."
Reed Smith is set to replace its training contract with an 'SQE training path' from 2022. BARBRI will train up Reed Smith rookies to sit the exams. The new solicitor qualification route allows trainees to "earn while they learn", which Cromwell thinks is not only an attractive prospect for graduates, but also firms as they get to bring them in through their doors quicker.

Only a few City law firms have so far provided substantive details about their SQE plans. Cromwell reckons we'll hear more from them this side of Christmas as they gradually respond to the LSB's sign-off. She expects many will adopt a "wait and see" approach, certainly for the first year at least, and like Reed Smith, implement SQE training courses from 2022 onwards. But there's already "pent up demand", she explains, particularly among paralegals, which is why BARBRI has taken the lead and is launching in January 2021.
So while law firm tie-ups are one limb of BARBRI's SQE plans, another is teaming up with organisations like Flex Legal to support paralegals to sit the SQE.
The highly flexible SQE allows on-the-job experience with up to four different legal employers to be incorporated into aspiring solicitors' formal training requirements. They will be able to qualify through the SQE plus two years' qualifying work experience (QWE) in place of the training contract requirement.
Cromwell says this is great for paralegals — who often undertake legal work equivalent to trainees or qualified solicitors — and can now bank their hours towards solicitor qualification. BARBRI will offer Flex Legal's 5,000 paralegals SQE scholarships and fee discounts, thereby widening access to the profession, one of the core reasons behind the introduction of the SQE.
Underpinning the new entrant's SQE approach is years of investment in tech to enhance the student learning experience. BARBRI's SQE course will be "blended", with the core learning taking place online supported by one-to-one support sessions with lawyer mentors.
Interestingly, Cromwell tells me that BARBRI has already built the tech which it will use for its SQE prep course. It's why they're able to keep fees low and pass savings on to students. "We aren't coming at the SQE from a standing start in terms of investment in tech," she says. "Years of investment have already taken place. Technology is at the heart of what BARBRI do, and our SQE prep courses are supported by an enormous wealth of technological infrastructure from our US bar and QLTS courses, which means we can keep costs low for students."
Cromwell will be speaking during tomorrow's 'What the SQE and QWE mean for future lawyers' event. Having worked as a lawyer at two magic circle law firms and now involved in developing vocational legal courses she concludes with advice for students and future solicitors to help them prepare for the changes ahead.
"Be prepared to be flexible in case plans change," she advises. "Everyone starts off their legal career with an idea of what direction they would like to head in but it's important to remember that sometimes circumstances change — as we have seen from the recent COVID situation — if you're able to adapt it makes any bump in the road easier to manage."
Victoria Cromwell will be speaking at 'What the SQE and qualifying work experience mean for future lawyers — with Flex Legal, Reed Smith, Squire Patton Boggs and BARBRI', a virtual student event taking place tomorrow, on Thursday 12 November. You can apply to attend the event, which is free, now.
About Legal Cheek Careers posts.