Chris Jorgenson, BARBRI's senior director of institutional partnerships, discusses the benefits of dual qualification for those seeking a training contract in Ireland's thriving legal market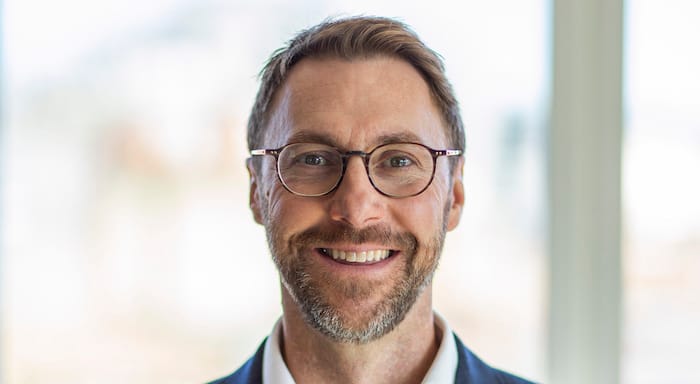 The Irish legal market is thriving.
The draws of Dublin are clear — from the Silicon Docks, home to tech giants such as Google, Facebook and Twitter, to the many big name pharmaceutical companies in Dublin including Bayer, GlaxoSmithKline and Pfizer. And with strong growth forecasts for the Irish economy the city presents real opportunities.
Ireland has a diverse legal market. Native Irish law firms such as A&L Goodbody, Arthur Cox, Mason Hayes & Curran, and Matheson have a strong foothold in the market. But in recent years major international law firms have set up shop in Ireland and what might once have been a pre-Brexit precautionary move is now coming to be a growing trend among international firms. Taylor Wessing, Hogan Lovells, Ashurst, US outfit Cadwalader and magic circle firm Linklaters are just some of the big-name firms that have recently set up in Dublin.
The future looks bright — the increasing presence of international law firms shows the market to be growing. Notably, these international firms are yet to rule out launching training contracts in Dublin and so the effects of their presence in the capital on early talent recruitment is yet to be seen.
With the rise of international law firms setting up offices in Ireland, Dublin has positioned itself as an international legal hub. In response to this, the appetite for lawyers to pursue the route of dual qualification has inevitably increased. "Dublin in particular has always been an area that we see a lot of interest for the New York Bar qualification," explains Chris Jorgenson, senior director of institutional partnerships at BARBRI, a legal education provider which offers a range of prep courses for US qualification including the New York and California bar exams. "Certainly with Brexit, and Ireland now being the only common law jurisdiction in the EU, the relevance for dual qualification is growing."
For those interested in pursuing a training contract in Ireland, the benefits of dual qualification should not be overlooked. When we speak Jorgenson talks of the advantages this route offers: "If you're interested in a cross-border practice there are significant benefits of dual qualification," he says. Not only are you an asset to your firm but "you instantly distinguish yourself from your peers", he adds.
The dual qualification process also provides the opportunity to improve your skills as a lawyer. "When you endeavour to take up the study of a different jurisdiction you learn a different approach to matters", Jorgenson explains, noting how you may learn differing approaches to problem solving as well as exploring new regulatory and governance issues. "Acquiring these tools for your toolbox will ultimately make you a better lawyer", highlights Jorgenson, who is dual qualified himself, having completed the Qualified Lawyers Transfer Scheme (QLTS) when he moved to the UK after practising in a boutique firm in the US for six years.
When it comes to the impact of the pandemic, Jorgenson shares that it is too early to definitively say if remote working will result in a rise in lawyers seeking dual qualification. "But what we have seen across the board in the legal industry is a willingness to change the way that people work", Jorgenson reflects, going on to note that it is key for students and those considering dual qualification to recognise that "as we redesign what the practice of law looks like, this newfound flexibility from remote working is going to make international qualification even more appropriate moving forward".
In an increasingly competitive legal market, Jorgenson tells me of the range of skills aspiring solicitors need to succeed. Of particular importance are the competencies that law firms seek in future trainees: problem solving, advocacy and the ability to effectively manage your workload to name a few.
"It's not enough just to have great academics — you need to distinguish yourself," Jorgenson continues. "This could be through dual qualification or extra-curricular activities that demonstrate you're not only an academic but that you ultimately would excel as a lawyer," he explains.
To build these skills, Jorgenson advises aspiring solicitors to be on the lookout for modules at university that will help to build soft skills as well as seeking out opportunities to interact and advise clients such as working in a law clinic. "These are very beneficial learning pathways that get you starting to think like a lawyer," he says.
Not to be forgotten is that the law is only one way that students can develop their skillset. Jorgenson gives the example of getting involved in student government: "This has a wealth of benefits — managing others, advocating, project management. Use your time at university wisely. It's not just an opportunity to go to class but to identify ways to develop your skillset."
Chris Jorgenson will be speaking at 'How to build an international legal career in Ireland — with A&L Goodbody, Arthur Cox, Eversheds Sutherland, Matheson, McCann FitzGerald and BARBRI', a virtual student event taking place this week, on Thursday 10 February. You can apply to attend the event, which is free, now.
About Legal Cheek Careers posts.