We catch up with Andrew Suszek, director of analytics at BARBRI, ahead of his virtual appearance at tomorrow's STEM Future Lawyers panel event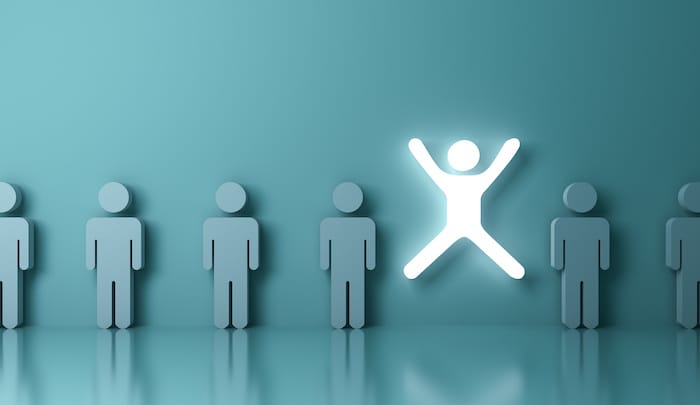 Andrew Suszek, director of analytics at BARBRI, has a clear mission: finding law school hacks using data science.
Having first studied political science and then law in the United States, Suszek started his career as a lawyer in Chicago before joining BARBRI to help create its courses and educational materials. He then went back to university to add yet another feather to his already impressive cap. But this time he was studying in a very different field: data science.
Suszek now combines his legal experience and new-found tech skills to manage, curate and analyse data to provide useful insights and applications for BARBRI staff and students. He explains, "BARBRI's exam prep courses are shorter, leaner and more practical than studying law at university. It's very much a case of 'here's what the law is and here's how to apply it'. To help students maximise their learning potential, I use analytics to adapt the course to the student".
Suszek's goal is twofold. On the one hand, his analysis will reveal if there are any big holes in the course which are evidenced by the fact that students frequently do poorly on a particular topic or a certain type of question. On the other hand, there is enormous scope for personalisation. "Every student is different," he emphasises. The findings of his algorithms offer rich and time-saving rewards for students, tailoring the course to their strengths and weaknesses and highlighting which areas of study they should prioritise.
Beyond his work for BARBRI, Suszek is also an interesting example of someone who has managed to marry together legal and data science skills. "Forty years ago, it was enough to get an advanced degree in a particular field. But now that's not so true," he says. Being able to find a "cross-section of relevant skills" is nowadays "incredibly valuable".

Beyond bringing your expertise from another field and using that to your client's advantage (be that "better understanding of the technicalities of a particular product" or "better cross-examining expert evidence in court"), law firms are increasingly looking to junior lawyers for business development. "Today you have to go beyond just the practise of law," stresses Suszek. Recent examples include the creation of 'innovation seats' by some firms. In short, law firms are increasingly interested in all-round lawyers with a range of interests and abilities that vary from the purely legal.
As a reverse model of combining law and a STEM discipline, Suszek shares his wisdom on combining skillsets and the career benefits that can come with it. "You have to be responsible for your own career and if you see an opportunity where you need to develop new skills, go for it! It'll allow you to build yourself a career you're happy with."
Furthermore, the prospect of studying law after completing a STEM degree should be a match made in heaven. "There is a great deal of cross-over in terms of skills — law can be very technical and, especially on BARBRI courses, law school follows a very formulaic methodology." It is for this reason that Suszek dispels the age-old fears that STEM students may have a skills gap when it comes to their writing abilities. "It's less about writing fancy and creative legal briefs, which are quite rare in practice, and more similar to to-the-point writing styles that are common in STEM courses."
So, should STEM students make the jump to a legal career? In good legal-science fashion, Suszek offers a two-part test that STEM students should ask themselves: "you should do it [study law] if two things are true. First, if you'll enjoy learning about the law and find the process itself stimulating. It's a long and hard road becoming a lawyer, so you need a real desire to learn the law! Second, envision the type of career you'll end up in. Where do your skills intersect with legal practice? What's your 'cross-section' and how can you pinpoint your niche?"
Andrew Suszek will be speaking during 'Why STEM students make great lawyers — with Allen & Overy, BARBRI, Clifford Chance, CMS, Gowling WLG, HSF, Mayer Brown and Taylor Wessing', a virtual student event taking place tomorrow (Thursday 18 November). You can apply to attend the event, which is free, now.
About Legal Cheek Careers posts.