BARBRI managing director, Sarah Hutchinson, explains how universities and law firms should advise aspiring lawyers from non-law backgrounds on their future qualification path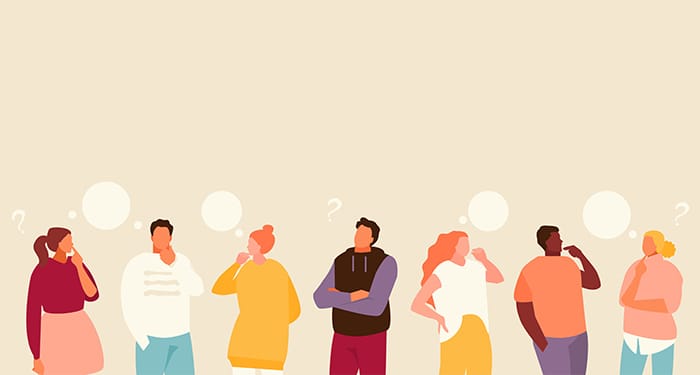 With the introduction of the Solicitors Qualifying Exam (SQE) from September 2021, many careers advisors and graduate recruitment specialists will be asked by those graduating in a non-law subject whether they will need to complete a Graduate Diploma in Law (GDL) before undertaking the SQE.
The Solicitors Regulation Authority (SRA) certainly don't think so — the GDL is being phased out in the same way as the Legal Practice Course (LPC) to make way for the new SQE path to qualification. With this in mind, what is the best advice to give to aspiring lawyers from a non-law background as to their future qualification path?
How is the SQE changing the qualification route?
The GDL and LPC have been around for quite some time, and careers and grad rec teams are well-versed in advising students about this route to qualification. However, with the introduction of the SQE later this year, there is more uncertainty about the best advice to give to aspiring lawyers as to their qualification path. The SQE is made up of two parts (and two exams) — SQE1 and SQE2 — with a combination of multiple-choice questions to test functioning legal knowledge and practical skills assessments. The first SQE1 exam will be held in November 2021 and will replace the GDL/LPC route to qualification.
Advising summer 2021 graduates — does this affect them?
There is a transition period meaning that those who have already commenced their legal studies on or before September 2021 can continue on the old route to qualification. From September 2021 onwards, all new non-law graduates must take the SQE to qualify as a solicitor — unless they have already commenced a GDL or they have a confirmed training contract.
So, is it necessary to complete the GDL before starting the SQE?
Unlike the LPC, non-law graduates preparing to take the SQE will not need to take the GDL before switching to a legal route. Instead, the Functioning Legal Knowledge (FLK) covered by SQE1 prep offered by BARBRI will fill this 'knowledge gap'. Our SQE prep course will cover all the core modules in the GDL, and BARBRI is offering extended programmes (up to 40 weeks of study) specifically aimed at those graduating in a discipline other than law.
Prior to qualification, the SRA requires an individual to have the requisite FLK and this is what is tested by the SQE. There have been some questions around whether law students will be at an advantage as they'll have already covered the core modules in their LLB, meaning that they will have baseline knowledge of course content. While this is true, the 40-week prep course, in particular, will offer more repetition and practice opportunities for non-law graduates to ensure that they feel confident and prepared ahead of the inaugural SQE1 exam.
Our philosophy is that all students, irrespective of their undergraduate degree subject, need a thorough grounding in the principles of law and practice. Key aspects of the FLK assessed in the SQE are rarely studied (if at all) on a typical law degree.
Our experience in parallel examinations (US Multistate Bar Examination and the Qualified Lawyers Transfer Scheme) is that all candidates — irrespective of whether they are law or non-law graduates — will benefit from a comprehensive study of core legal principles. For non-law graduates, this study will require more time to understand, distil and embed. However, our experience is that law graduates do not have comprehensive knowledge or recollection of the legal principles, practice and procedural knowledge required for success in the SQE.
We expect that recent law graduates will be able to progress through some of the SQE1 course content faster and with greater ease than a non-law graduate, due to their familiarity with terminology, legal systems and some principles. However, statistical evidence proves that even the most academically able law graduate has a limited recollection of key legal principles. For example, law graduates typically study contract law in year one of their degree.
Cost implications
Although some may find comfort in the familiar, the GDL adds another costly layer to the qualification journey and recent research from legal services consultancy Hook Tangaza found that 85% of non-law graduates are funding the conversion courses themselves. The average cost of solicitor qualification is around £24,000 and annually, £21 million of qualification costs are spent by students who never qualify. Instead, Hook Tangaza's study highlighted that SQE self-funded students will stand to save between 25-50% in training costs, helping to ensure the profession remains accessible to those that perhaps it previously would not have been. Although the LPC will still be available until 2032 as the SQE is phased in, we anticipate that many students will 'vote with their feet' and opt for a more affordable route to qualification.
There you have it. While some may be cautious of progressing with the SQE route without the added reassurance of the GDL, removing this step will still equal qualification success — but without the same price tag.
For more information, speak to the BARBRI team today.
Sarah Hutchinson is the managing director, global, at BARBRI. She will be speaking at The SQE Sessions, a half-day virtual event taking place on Thursday 28 January to mark the start of the SQE launch year. Second Release tickets are available to purchase until this Friday at 5pm for £50 + VAT, after which the price doubles. Secure your place now.
About Legal Cheek Careers posts.