Legal education experts from BARBRI, Flex Legal, Reed Smith and Squire Patton Boggs discuss the Solicitors Qualifying Exam and how it is expected to shake up legal training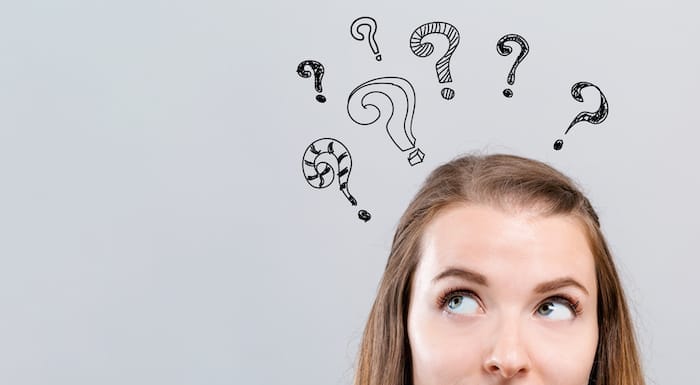 At Legal Cheek's virtual student event, 'What the SQE and qualifying work experience mean for future lawyers', the law firms and training providers leading the way on the Solicitors Qualifying Exam (SQE) discussed how it will shake up legal training and level the playing field going forward.
---
The speakers
• Victoria Cromwell, director of UK programmes at BARBRI
• Alison Hook, co-founder of legal services consultancy Hook Tangaza
• Mary Bonsor, CEO and co-founder of Flex Legal
• Katrina Watson, learning & development manager at Reed Smith
• Adam Curphey, innovation engagement manager at Reed Smith
• Paul Kendall, head of learning & development at Squire Patton Boggs
---
Law or non-law student, the new route to qualifying as solicitor is difficult to get your head around. However, with the Legal Services Board giving the SQE the green light in October and providers gearing up to deliver the first round of exams in November 2021, it's something which we all need to get to grips with, and fast. So, at the most fundamental level, what is the SQE and how does this differ from the current route to qualifying as a solicitor in England and Wales?
Katrina Watson, who heads learning and development (L&D) at Reed Smith, has been part of a team preparing for the introduction of the SQE for some time. Speaking to a virtual audience of over 350 students, she explained how "at a very basic and fundamental level, the SQE differs from the LPC [Legal Practice Course] because it is a standalone set of exams, rather than a course in its own right". In turn, the SQE it set to become the baseline standard required to practise as a solicitor, supplemented by additional qualifying work experience placements. This indicates a marked shift from the LPC to a practical 'earn whilst you learn' model. As Reed Smith's Adam Curphey explained, this new practical-focused approach aims to "contextualise learning and remedy some of the key problems facing legal education right now".
What's driving the change?
One of the principal drivers behind the new SQE has been the desire for greater standardisation. Alison Hook, co-founder of Hook Tangaza, explained how employers have long expressed frustration as to the "clunkiness" of the LPC, seeking to break the course up and level the playing field for candidates. Hook told the virtual audience:
"The current route to solicitor qualification is a pretty ridged roadmap and has to be completed in a set amount of time. The SQE route, on the contrary, is more of a treasure hunt; students can pick and choose what kind of work experience is valuable to them and build their own portfolio."
Victoria Cromwell, director of UK programmes at BARBRI, agreed, indicating how the SQE also gives law firms the opportunity to now rethink their own training systems and make them more efficient and tailored to their practices going forward.
Flexible training options
The SQE comes with increased flexibility, and with that, heightened accessibility. Primarily, this is because from September 2021, training contracts will no longer form a mandatory part of the qualification process.
As Mary Bonsor, CEO and co-founder of Flex Legal explained, under the new SQE route, students will have exciting new opportunities to build their own 'qualifying work experience' through a range of work placements. These placements can be carried out across different law firms, alongside in-house teams at different companies. Given the peaks and troughs in legal workflow, this offers the ideal opportunity to bring trainees in based on fluctuating business needs. Flex Legal is also seeking to simplify the process through its own free 'digital diary' platform which students can use to track their qualifying work experience. Going live in January, the platform encourages students to "take ownership of their own career and be more reflective of it", Bonsor explained.
BARBRI is also working alongside Flex Legal to provide flexible SQE prep courses which can be undertaken during these placements. With course lengths ranging from 10, 20 and 40 weeks, Cromwell explained how "this offers an enormous amount more flexibility, whereby candidates can 'earn while they learn' which will hopefully have a big impact socio-economically on access to the profession". Widening access has certainly been a core aim of the Solicitors Regulation Authority in driving the new SQE route, and BARBRI will offer Flex Legal's 5,000 paralegals SQE scholarships and fee discounts.
The new SQE route is also predicted to increase access for school leavers. Indeed, as Paul Kendall, the head of Squire Patton Boggs' learning and development (L&D) team discussed, "the SQE will allow for greater alignment in the different routes into the legal profession and also allow for opportunities to be ramped up at the school leavers stage". Already a handful of law firms have launched SQE-ready apprenticeships.
How is Squire Patton Boggs preparing for the SQE?

From solicitor apprenticeships to traditional training contracts – the SQE is a "big opportunity" to align all of these different entry routes into law, explains Paul Kendall, Squire Patton Boggs Careers' head of learning & development EMEA #LCCareers

Posted by Legal Cheek on Thursday, 7 January 2021
Should I take the LPC or the SQE?
Those who begin a law degree or Graduate Diploma in Law (GDL) before 31 August 2021 will have the choice of electing between the LPC or SQE routes up until 2032. In turn, the question arises: shall I qualify via the old or new route?
Ultimately, the answer to this question varies according to circumstance. As Hook explained, under the new SQE route, a graduate could do a quick "top up" to sit SQE1 and spend considerably less than the LPC, then going on to build their own qualifying work experience. Taking the LPC without a training contract is therefore always going to be the greater economic gamble of the two — it is more expensive to fund and qualification is reliant on law firm backing. Like all things then, choosing between the old and new route will likely come down to personal preference and individual cost-benefit analysis.
I already have a training contract — what does the SQE mean for me?
For those whom have already secured a training contract, law firms currently have the option to elect between the different routes, with firms such as Squire Patton Boggs preparing for their transition and working with their future trainees to determine the best route for them, and Reed Smith flying the flag for the new SQE route as early as 2022.
Regardless of route taken however, the impact of the new SQE route will likely be felt by everyone on qualification. This is because, whilst the SQE will reduce the bottleneck which currently exists at graduate level, the excess supply here will likely shift upwards to newly qualified (NQ) positions. As Watson explained, "I suspect the bottleneck will just move; as more people are able to put themselves through the process without training contracts, more people will be competing for associate level positions at firms."
On the flip side however, the supposed increased supply at NQ level may well drive increased demand, especially as the SQE presents new flexible training options for employers. This is predicted to be particularly significant for in-house legal teams, alongside the Big Four consultancy firms, which have long had experience managing 'earn whilst you learn' models within the accountancy arm of their businesses.
View this post on Instagram
About Legal Cheek Careers posts.