A panel of Ashurst lawyers share their thoughts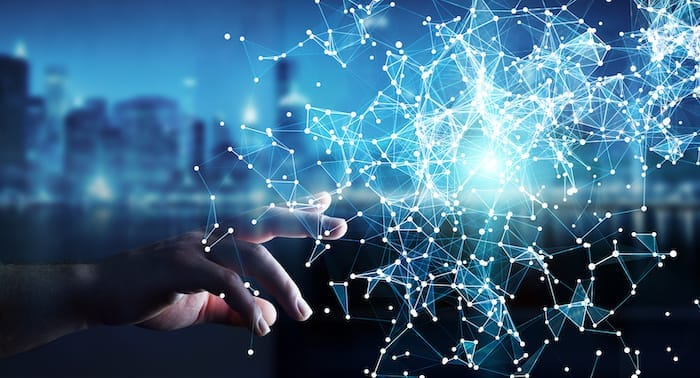 At Legal Cheek's latest virtual event, 'Technology and the law', lawyers from Ashurst discussed the impact of technology on legal practice and how the global firm is providing innovative solutions for clients.
---
The speakers
• Tara Waters, partner and head of Ashurst Advance Digital
• Abradat Kamalpour, partner in Ashurst's finance practice and architect of FinTech Legal Labs
• Emily Jones, trainee solicitor in Ashurst's global markets practice
---
Technology has become increasingly important within recent years and since the pandemic hit there's been a further shift in attitude. "We're having many more conversations with clients now about how to move from the physical to the digital world," Tara Waters, partner and head of Ashurst Advance Digital, highlighted. "Tech is at the core of almost every business; without it, businesses wouldn't be able to survive."
Abradat Kamalpour, partner in Ashurst's finance practice and architect of the firm's FinTech Legal Labs, shared that in the FinTech sector, clients have remained focused on developing technology to assist them. "The pandemic has confirmed that this is the way the world is going and that we're on the right path," he told the virtual audience.
Ashurst Advance Digital, the technology arm of the firm's NewLaw division Ashurst Advance, is focused on using technology to both make efficiency gains in the delivery of the firm's legal services and to develop new digital channels for offering those services. Ashurst Advance sits alongside and works closely with the firm's traditional legal divisions which means that, "strategically, Ashurst Advance is seen as a key part of what we offer as a firm", Waters explained.
In fact, Ashurst's focus on tech and innovation stood out to trainee solicitor Emily Jones when she was seeking a training contract. "I always had an interest in technology," she said. "So not only was it important to me that Ashurst works on ground-breaking legal initiatives and deals, but also that the firm has a focus on tech along with an innovative mindset and perspective."
A prime example of this is Ashurst's ESG (Environmental, Social and Governance) compliance tool — ESG Ready — which launched in September of this year. The digital product allows financial service firms to assess how they'll be treated under the EU Sustainable Finance Disclosure Regulation and ensure compliance when the new regulations come into force in March 2021. Waters elaborated:
"We distilled down the legal analysis from our financial regulation team into a digital advice engine. When clients use the product, it's as if they're asking an Ashurst lawyer to advise them on these matters — but they get the service automatically and within minutes."
The key to these innovative solutions is Ashurst's approach to sourcing ideas. Waters explained that "as lawyers we ask ourselves what our clients' problems are. We then validate this with the clients themselves; sometimes the clients' perception of the problem may be slightly different. We make sure we're tackling real problems and coming up with a workable solution".
To achieve the clients' goals Kamalpour and Waters' teams work together closely. "We need lawyers that understand the tech development side," Kamalpour noted. "This is what our institutional clients are looking for — it's not just about pure legal work, they want access to innovation so they can lead the market."
When the pandemic hit, a quick response was needed to the opportunities for innovation it presented. For example, Waters shared her team's work in relation to the Coronavirus Business Interruption Loan Scheme, launched by the government to provide financial support to smaller businesses that had been affected.
Through this scheme the government empowered various banks and lenders to offer loans to struggling businesses. Ashurst then worked with some of these banks and lenders to set up entirely digital application and execution platforms: "Our legal analysts could dynamically generate the relevant documents, and once the documents were checked by our lawyers, they were then executed on an e-signing platform. The first programme was created in two weeks for a key banking client," Waters said.
Jones believed that the rise of 'challenger' banks has been transformative to the industry. "Traditional banks are now viewing digital-only challenger banks as competition and as one of their greatest risks to mitigate against. We'll likely see greater resources allocated to traditional banks' digital offerings in order for them to compete effectively and offer customers the same quality and quantity of online services that these digital-only banks offer," she shared.
Whilst the positives of tech are undeniable, Kamalpour drew our attention to the questions surrounding the regulation of tech and potential bias in relation to artificial intelligence (AI). "With AI there are issues in relation to who developed the algorithm, for example. If the algorithm is a learning algorithm, learning from the decisions of the human operator, then there are questions around the bias of the human operator," he explained.
The question that emerges from this issue of bias is around regulation. While some believe it is the job of the government, Kamalpour pointed out that "governments want to see the ecosystem of AI thrive. Governments see technology as important for the future, so they won't want to hobble innovation, but at the same time we need to look at the ethical considerations". It is also not the job of corporations or law firms. You need the input of those impacted by the technology most who should help the regulators, he concluded.
About Legal Cheek Careers posts.