Top lawyers and industry experts gave valuable, up-to-the-minute advice on a range of commercial law topics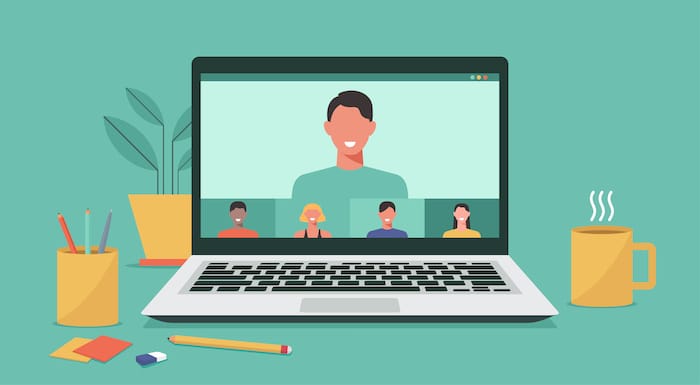 From the glitzy world of international finance to the often emotionally fraught work of family law, the work of a lawyer is enormously varied. What all lawyers have in common, however, is the need to understand what their client wants from a practical point of view ― and that's a skillset developed through experience. The Legal Cheek Summer 2022 Virtual Vacation Scheme in partnership with The University of Law, gave participants a valuable insight into the day-to-day realities of legal practice. Here's what vac scheme participants learned.
Day 1
Session 1: Big picture commercial awareness — the changing economic cycle and what it means for law firms
The speakers
• Alex Aldridge, publisher and founder at Legal Cheek
What went down…
Legal Cheek founder Alex Aldridge looked back over the economic cycle that has run from 2008 to 2022. Starting with the collapse of investment bank Lehman Brothers, before taking in key developments such as the invention of bitcoin, the growth of social media and the wider technological revolution, Aldridge considered how leadership in the economy had switched during this cycle from big banks to big tech. "Corporate lawyers," he explained, "had gone from wearing pinstripe suits to hoodies 2015 a reflection of the shifting balance of power in a world increasingly dominated by the major tech players."
Now, though, with inflation raging amid government Covid stimulus packages, supply chain issues and Russia's invasion of Ukraine, Aldridge predicted we could be at the start of a new economic cycle with its own set of winners and losers. Who they will be remains to be seen. But corporate lawyers ― who are adept at riding the economic waves ― will be certain to play a key role whatever happens.
Session 2: Understanding the commercial legal market
The speakers:
• Paul Maddock, senior associate in commercial litigation at DWF
• Eoghan McArdle, legal counsel in the enforcement and litigation division at The Bank of England
• Kirsty Limacher, private client solicitor at Nexa and LGBT+ Lawyers Division committee member at The Law Society
What went down…
Solicitors from the Bank of England, DWF and Nexa explained how the commercial legal market fits together. Eoghan McArdle, legal counsel in the enforcement and litigation division at the Bank of England, gave the in-house perspective, while DWF's Paul Maddock and Nexa's Kirsty Limacher shared their experiences as lawyers in private practice. Panel reviews, the billable hour and diversity & inclusion were key topics on the agenda as the speakers considered how lawyers at organisations such as the Bank of England work with lawyers at law firms ― and what makes those relationships tick. The speakers also explored how the new Solicitors Qualifying Exam (SQE) regime would enable more students to qualify as solicitors in companies' in-house legal teams.
Day 2
Session 3: Energy law: Sustainable Solutions to the Climate Crisis
The speakers
• Ben Stansfield, partner specialising in planning and environmental law at Gowling WLG
What went down…
Gowling WLG environmental and planning partner Ben Stansfield discussed what it is like to work in environmental law and how law firms are meeting the challenge of tackling the climate crisis. Stansfield detailed his wide range of work on nuclear, geothermal and hydrogen power projects and how he helps various stakeholders adapt to new regulatory changes. Having identified transport and residential as the energy-demanding areas that need to see the most significant reductions in carbon emissions, Stansfield evaluated current government policy and how change on environmental issues might come about in the future. A proud vegan himself, Stansfield stressed the importance of speaking up and saying what you think as a lawyer. The various motivations and methods via which law firms are becoming more eco-friendly was another key theme explored as a case study.
Session 4: Life as a family lawyer
The speakers
• Dan Beattie, managing associate specialising in all areas of family law at Mishcon de Reya
What went down…
Reflecting on his career as a family lawyer, Mishcon de Reya managing associate Dan Beattie warned students it's not "all glamour and big-ticket divorces". Beattie, who spent ten years in various HR roles before embarking on a career in law in his mid-thirties, went on to explain how he can find himself dealing with a difficult child custody matter one day, and family member battling an addiction to drugs or gambling the next.
On why he enjoys working in an often "emotionally draining" area of the profession, Beattie told virtual vac schemers: "I am genuinely interested in creating some order and happiness amongst the conflict. There are some real opportunities for family lawyers to assist and do good."
But the question everyone wants to know, 'Is life as a family lawyer really like how it is portrayed on BBC legal drama The Split?' "Yes and no," said Beattie with a wry smile.
Day 3
Session 5: Understanding corporate finance
The speakers
• Robert Byk, partner specialising in banking, finance and corporate transactions at Slaughter and May
What went down…
Robert Byk, a partner at Slaughter and May who advises on a wide range of banking, finance and corporate transactions, began his talk with a jargon-busting session, breaking down key finance terms such as corporate facilities, acquisition/leveraged finance and complex derivatives to help students gain a better understanding of what these terms mean in practice.
Byk went on to share a day in the life, noting that much of his practice has a cross-border element which sees him work with clients across the globe in countries including Italy, Mexico, Iceland and Kuwait, just to name a few. Corporate finance spans multiple practice areas, Byk explained, sharing that his colleagues from the real estate, competition, tax, pensions, intellectual property and litigation teams are often called to advise on certain aspects of matters. When it comes to the skills that aspiring solicitors need to succeed, Byk highlighted the importance of having team spirit and curiosity as to how the world works ― emphasising the value of diversity of thought in the workplace.
Session 6: Employability Expo
The speakers
• Sarah Pooley, dean of ULaw's Reading and Guildford campuses
• Mandi Kaur, student recruitment manager at ULaw
• Hannah Murray, supervising solicitor and pro bono coordinator at ULaw
• Katherine Meehan, careers manager at ULaw
• Clare Stapleton, employability group manager at ULaw
• John McKeown, careers consultant at ULaw
What went down…
Should I take the LPC or the SQE?
Speaker Sarah Pooley, dean of ULaw's Reading and Guildford campuses, Pooley discussed the differences between the SQE and LPC, and some of the main factors for students to consider when deciding on which route to take.
Getting yourself LinkedIn ready
Speakers from ULaw, Clare Stapleton, employability group manager and former graduate recruitment advisor at DLA Piper, and John McKeown, careers consultant, explained how students and graduates can best tailor their LinkedIn profiles to attract attention from recruiters and discover more about the legal industry.
Interviews workshop
Speakers from ULaw, Hannah Murray, a former solicitor at David Gray Solicitors, and Katherine Meehan, a former graduate recruitment advisor at Addleshaw Goddard, Ashurst and DWF, provided students with a range of tips on how to sharpen their interview techniques and stand out before potential employers.
Firm research and applications
Speaker Mandi Kaur, student recruitment manager at ULaw, discussed the importance of identifying the type of firm and the type of work that interests you while also ensuring that the firms you apply to align with your values.
Day 4
Session 7: Life as a dispute resolution lawyer
The speakers
• Sarah McAtominey, partner in commercial litigation at Bryan Cave Leighton Paisner
• Daniel Thorpe, barrister at Radcliffe Chambers
• Alexander Wright QC, barrister at 4 Pump Court and executive committee member at The Commercial Bar Association
• Russell Binch, tutor at ULaw and former litigation partner at Stephenson Harwood
What went down…
Two solicitors and two barristers explained their experiences of working in litigation. BCLP's Sarah McAtominey and former Stephenson Harwood partner Russell Binch gave their experiences from the solicitor side of the profession. Alexander Wright QC, 4 Pump Court, and Daniel Thorpe, Radcliffe Chambers, provided the view from the barrister angle.
The panel answered some interesting questions on how the current economic situation may impact on litigious work, the skills needed to be a successful litigator, and choosing which legal path to follow. They also took the students through a topical case study concerning a dispute between two parties arising due to supply chain issues.
Session 8: Restructuring and insolvency
The speakers
• Natalie Blanc, associate in the business restructuring group at Ropes & Gray
• Hermione Allen, counsel in financial restructuring at Akin Gump
What went down…
Natalie Blanc and Hermione Allen, lawyers at top US law firms, delivered individual presentations on restructuring law, covering the meaning of restructuring legal terms, their role as restructuring lawyers, their career journeys to date and why they each have a passion for this area of law.
Blanc gave students insight into the impact of recent global events on the practice area, particularly the impact of the pandemic and the role that restructuring lawyers have played in COVID-19 business recovery.
Allen went into detail on the meaning of restructuring and the types of tasks she is involved in as counsel in this area. The audience were amused by her Lord of the Rings restructuring analogy, which helped students to better understand the timeline and considerations involved in a restructuring deal.
Day 5
Session 9: Intellectual Property explored
The speakers
• Samuel Coppard, associate in the IP & Tech team at RPC
• Noonie Holmes, second year trainee currently sitting in the IP & Tech team at RPC
What went down…
We kicked off the final day of The Legal Cheek Summer Virtual Vacation Scheme delving into all things intellectual property (IP) law.
RPC associate Samuel Coppard gave an overview of the various types of IP, covering copyright, trademarks and patents. He highlighted some of the mega brands that he acts for in this area, including Google and Meta. Noonie Holmes explained how, as a trainee in the IP and Tech team at RPC, she spends her day-to-day working on a hugely broad range of matters, such as drafting IP licensing agreements for sports companies and researching novel areas of IP law.
For both of our speakers, the mix of contentious and transactional work, as well as the tangible nature of these deals and cases are just a few of the additional draws to specialising in IP.
Session 10: Legal tech and the future of law
The speakers
• Jack Shepherd, legal practice lead at iManage
• Sophiya Volkova, legal technology and innovation officer at Macfarlanes
• Patrick Grant, project director for legal tech and innovation at ULaw
What went down…
The last but certainly not the least of the substantive sessions in The Legal Cheek Summer Virtual Vac Scheme 2022, the Legal Tech and the Future of Law talk educated the vac-schemers on what legal tech is, how it is impacting the law firm model and how it presents an exciting legal career alternative to the standard solicitor role. The session concluded with a discussion of a tech-themed case study, where the importance of considering your client's needs was emphasised.
The biggest take-away? That most legal tech shouldn't be called legal tech after all ― or at least our speakers didn't think so! All of the speakers noted how sometimes the solution is easier than you think, with Jack Shephard providing an illuminating example highlighting the underuse of simple tools such as Mail Merge: "Would you call Microsoft Word legal tech?" he pointed out. Would-be lawyers, you are hereby advised to brush up on your Excel skills!
About Legal Cheek Careers posts.