ULaw careers manager Katherine Meehan offers up her top interview dos and don'ts while trumpeting the benefits of legal life in the North West, ahead of her appearance at tomorrow's IN-PERSON student event in Manchester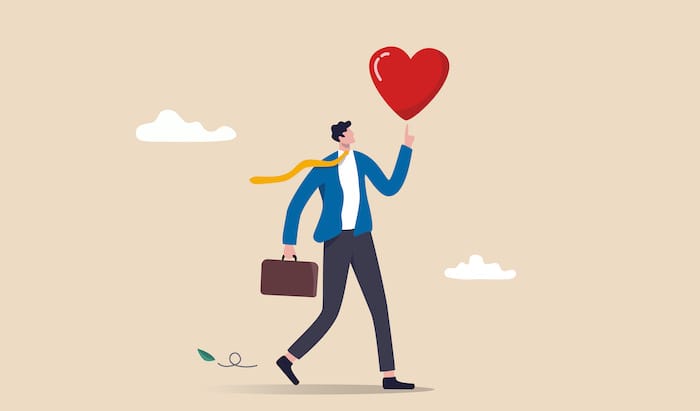 "My top tip is: think like a partner," says Katherine Meehan, careers manager at The University of Law's Liverpool and Chester campuses. "What I always advise is, if students want to stand out, the best way is to put yourself in the shoes of a partner at the firm pitching to a potential client. What are the key elements that you would want to highlight? At interview stage, what will impress is someone who understands how the firm's business model works. Think commercially: how does the firm sit in the overall market, who are its competitors, what is unique about it, how is it growing its international presence?"
Meehan continues: "What are the business opportunities for that firm, what's important to the managing partner, for example, is it seeking to diversify its practices? When interviewing, you very quickly see which candidates have a good awareness. Think about areas such as the firm's market reputation, sector expertise and innovation in client service."
The North West offers stellar opportunities for those starting out in law, including, for example, offices of international firms of the calibre of Freshfields, DWF and Pinsent Masons, as well as top-ranked personal injury and clinical negligence firms, such as Irwin Mitchell and Slater and Gordon. Both Manchester and Liverpool, an hour's drive from each other along the M62, are attractive cities with fantastic nightlife and great qualities.

"I spent time working in London, so have seen the comparison between London and the North West," says Meehan. "As a Mancunian, I may be biased, but there are great opportunities here to develop a professional legal career. Having been involved with recruiting lots of trainees, I have seen how quickly they become involved in business development in the North West compared to London. In addition, with fantastic trainee solicitor groups and young lawyer divisions, there are great opportunities to network with other professionals in the region."
With more than a decade's experience of hiring graduates for law firms — Meehan worked in graduate recruitment and development at Olswang, Ashurst, PwC, Cobbetts, DWF and Addleshaw Goddard before joining ULaw in 2015 — it's fair to say she has recruited and interviewed a considerable number of candidates. So, what makes for a good application and interview, and what are some of the mistakes candidates make?
"Areas that are useful to talk about at interview include future opportunities for the firm and its plans for growth, questions about training and development are good, and about the firm's values," says Meehan.
Some students have been feeling anxious about their lack of work experience on applications — the result of the Covid-19 pandemic. It's okay not to have this, Meehan reassures, recruiters are human too and will appreciate applicants will have had more virtual interactions with firms in recent years. She suggests students look for an alignment between other experiences on their CV and the job they're applying for, with an emphasis on transferable skills.
Applicants also need to talk the language of law firms, and show an understanding of the solicitor role. For example, if they are asked what they expect to be doing on a typical day, they should not just say, as many of Meehan's interviewees have over the years, 'answering the phone and replying to emails'. They should consider describing the discrete tasks like legal research, due diligence, taking minutes in meetings, helping prepare data rooms (for example) — showing they know the detail of the role.
Students often worry about demonstrating commercial awareness to recruiters. Meehan has seen real extremes in this area — from candidates referring to "made up" company examples when asked about a company they admire… to other candidates that sell brilliantly an understanding of client service when referring to securing sponsorship from local businesses for their law society football team and describing how they approached and grew the relationship with the business owners. Testament again to the fact that examples really can come from anywhere! You aren't expected to know everything about commercial/business areas, but it is important to consider the topics and sectors that excite you and to follow these actively with interest and have opinions on them, because this is what will be explored further at interview.
Meehan initially studied law at Nottingham University, before taking an MA in human resources management at Manchester Metropolitan University. Her career path illustrates the benefits of investigating what areas interest you most.
"I did a law degree but decided after undertaking vac schemes in my second year that I didn't want to become a solicitor. My advice to students is, if exploring what you are passionate about in law, try to get onto those vac schemes and placements because you will find out a lot more about what you like (and perhaps don't like!)," Meehan advises. "For example, I loved employment law and also working with people and that led me to a career in human resources and recruitment. A lot of students come to me with very fixed ideas of what type of law they would like to practise, so my advice is to keep an open mind because you may well be led in a different direction. All experience is good experience."
Katherine Meehan will be speaking at 'Secrets to Success Manchester — with Freshfields, Pinsent Masons, Hill Dickinson, Exchange Chambers and ULaw', an IN-PERSON student event taking place this Wednesday at ULaw's Manchester campus. You can apply for one of the final few (and free) places to attend the event.
About Legal Cheek Careers posts.