Ahead of Secrets to Success Liverpool, Lisa Kemp, careers manager at The University of Law, reflects on a legal career that has taken many unexpected twists and turns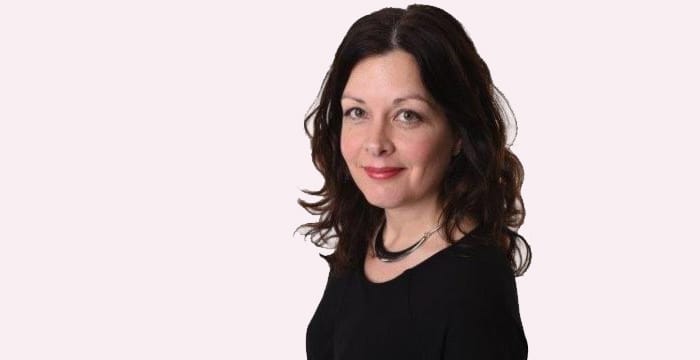 The process of applying for training contracts can be a gruelling one, interviews excruciating and knockbacks cruel, but students should remain positive, says Lisa Kemp, careers manager at The University of Law.
With a good covering letter, CV and application, they have just as much of a chance as anyone else. And if any student still feels dejected, Lisa reminds them that she personally sent out 289 handwritten letters when she was looking for a TC, to which some firms sent back compliments slips telling her she was rejected because she didn't go to Oxford or Cambridge.
A high number of applications shouldn't mean taking a scattergun approach, though. All of the firms Lisa applied to were carefully selected at a time when there were a lot of high street firms. She was also prepared to work anywhere in the UK. Her advice is to "be selective". "Students should research the firms they're applying to and ask themselves if they look the type of firm they could see themselves working in," she says. "The key thing is to do as much research as possible. Look at the news section on the firm's website and its social media."
Apply your knowledge of law and business to your target firm, and then let your personality shine through
Commercial awareness is important. Lisa recommends that applicants try to show knowledge of factors that will affect a firm's business; for example, a legislative change could have a massive impact on the way a personal injury firm does business. The applicant could ask about its impact or potential impact on the firm at interview and demonstrate understanding of the issues at stake. Students should also try to keep on top of current affairs, even spending a few minutes each day looking at the main stories on BBC News will make a difference.
Outside interests are also valuable, and networking will help to impress potential employers. "These added extras can make a big difference. Interests outside the law shouldn't be underestimated and can also break the ice. If someone was really nervous in their interview, I would ask them to tell me about their five-a-side football team or other hobby. It's good to get involved in events such as mooting, which are usually judged by a solicitor or barrister — that person is a contact, and could be a future mentor. Students should take any opportunity to widen their professional network."
Other tips include maintaining eye contact with the interviewer (but avoid the pitfall of staring them down with your gimlet eye — shift focus or break eye contact occasionally).
Poor school grades can be overcome
Lisa was working as a secretary in a family law firm at the age of 17 with "no A-Levels and terrible GCSE results" when one of the partners suggested she become a solicitor. Encouraged, she went to evening classes for her exams then did a law degree part-time at Staffordshire University while continuing to work as a legal secretary, qualified and became a solicitor in Malvern. Thereafter she progressed her career in mid-tier firms in the North West, becoming a partner and head of the family law department at Kuits.
A key moment that helped her get to this point was when the BBC's The One Show contacted her to see if they wanted someone to comment on a big divorce at the time, 'Radmacher', about whether a pre-nuptial agreement would protect the fortune of a divorcing German heiress. "They invited me on, it felt excruciating at the time but it rocket-fuelled my career. I was contacted by people interested in pre-nups and post-nups and by a same-sex couple who wanted to use a surrogate in the US. I became the first person in the north west to do surrogacy work," she recalls.
Legal careers take many paths
Not only did this and other TV appearances and press work lead Lisa to specialise in this pioneering area of law, but the contacts she made along the way also proved useful when she decided to leave practice and head in a new direction. She did a one-year Masters in marketing and communications then forged a career in practice management. As a surrogacy specialist, she often worked with Frances Heaton QC at St John's Buildings, who supported and mentored her, which is partly how she came to accept a job as practice manager at St John's Buildings. Before joining ULaw at the end of last year from St John's Buildings, she was a practice manager at Latitude Law, a firm she worked with on surrogacy cases where there was an immigration element.
Consequently, Lisa is a firm believer in the power of making connections. Her advice is:
"Everyone you meet could be a potential client or someone who is able to help you with your career, so treat everyone well and build positive connections with as many people as you can."
Lisa's colleague, Carol Draycott, dean of ULaw Liverpool, will be speaking alongside lawyers from Hill Dickinson, Bryan Cave Leighton Paisner and Exchange Chambers at Monday evening's 'Secrets to Success' event in Liverpool. You can apply to attend the event, which is free, now.
About Legal Cheek Careers posts.